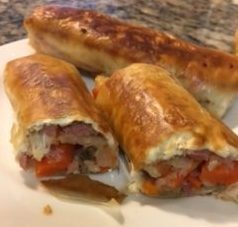 Not that long ago I was at a restaurant and had the most delicious Corned Beef and Cabbage Egg Rolls ever. I was determined to copy them but simply never had enough time – until today. I searched for egg roll wrappers but only found Phyllo Dough. Having never worked with this incredibly delicate dough, I was not looking forward to my self imposed feat, but they turned out great and were delicious!!!
See all of Our Favorite Recipes for St. Pat's Day
8 frozen phyllo pastry sheets or egg roll wrappers
1. Start with Fresh Made Corned Beef and Cabbage. Rub down small corned beef with salt.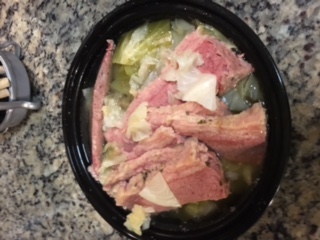 2. Put corned beef in a pot with carrots, celery, onion and a small head of cabbage. Cooked  for 3 hours. Let cool.
3. Slice and then dice the meat, the cabbage and the veggies.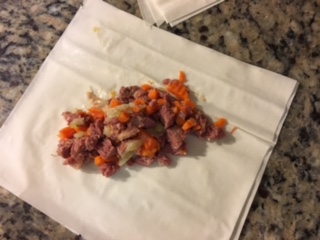 4. Now for the Phyllo Dough. I will not lie, working with the Phyllo Dough is a bit of a pain in the tuckus. I needed at least three layers to form a layer of substance. I spread melted butter evenly over the the first sheet and then repeated two more times.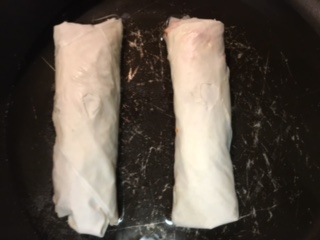 5. I gingerly wrapped by bringing the corners of the phyllo up and over the filling, twisting gently to create a seam.
5. Next fry in vegetable oil.* Cook to golden brown, about 3 minutes, flipping once or twice. Serve with dijon mustard
*You can also bake them at 350 degrees for about 15 minutes until the dough is golden brown, about 15 minutes.
David Vance Photography