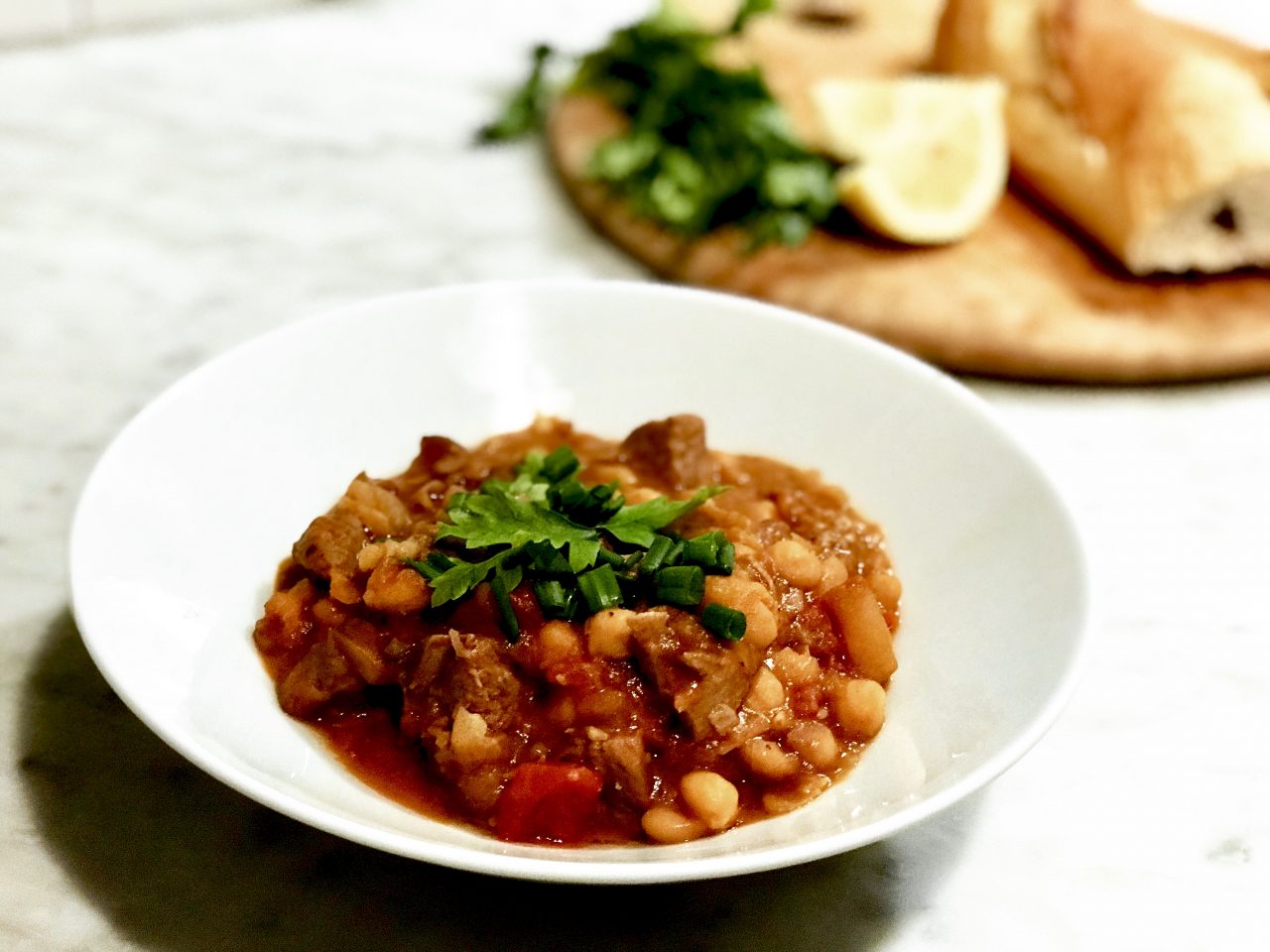 SIZE: 6 servings
INGREDIENTS:
1 can chickpeas, rinsed and drained
1 can of white beans, rinsed and drained
2 tablespoon olive oil
1-1/2 lb lamb chop or shoulder cut to 1″ pieces
1 yellow onion, finely chopped
2 garlic cloves, diced
1 carrot, diced
3/4 tsp ground coriander
3/4 tsp cumin
1/4 tsp cayenne pepper
5 cups beef or chicken stock
3 tomatoes chopped or 1 can diced tomatoes, drained
2 lemons cut into wedges
2 green onions sliced
4-5 tablespoons chopped parsley
12 green olives (optional)
DIRECTIONS:
Season the lamb with salt and pepper. Add oil to a large, heavy pot over a medium-high heat.When the oil is shimmering, add the lamb and brown on all sides, about 4- 5 min. Remove meat from pan and set aside.
Add the onion, carrots and garlic to the pot and sauté until softened, about 5 minutes. Add cumin, coriander, and cayenne pepper; stir for 1 minute. Add stock scraping up any brown bits from bottom of the pot. Return the lamb to the pot. Add tomatoes, chickpeas, beans bay leaf and lemon wedges to the pot. Season with about 1/2 tsp. salt and pepper. Bring to a boil and then cover and simmer 2 hours stirring occasionally until the lamb is tender. Stew will become thick.
Smash some of the beans and chickpeas on the side of the pot (or you can remove some and put them in a food processor and puree.) Add back to pot. Remove lemons. I seasoned a bit more to taste with salt and added another 1/4 tsp cayenne because we like it spicy.
Serve with crusty bread and top with fresh parsley and green onions.
First published January 2018
---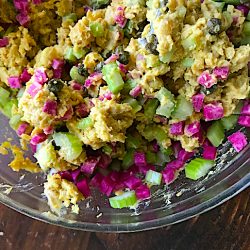 ---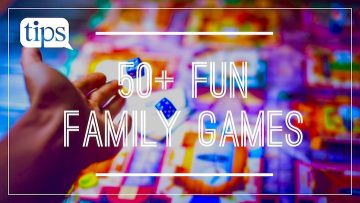 ---
Fat-Free Indian Eggplant "Salsa"