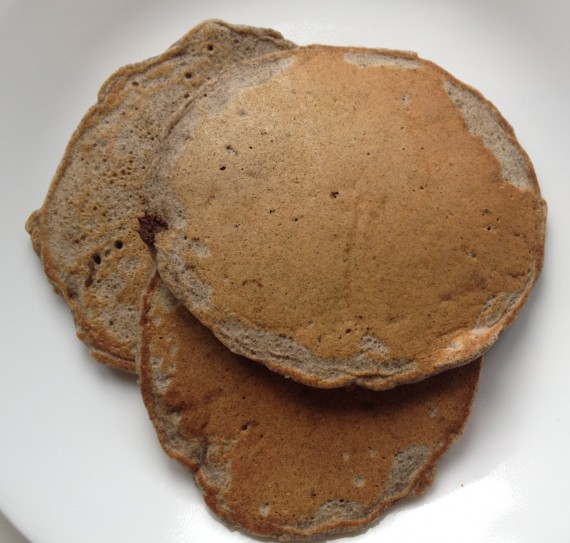 Since my son was diagnosed with celiac disease, I have been experimenting with gluten free recipes. We made these buckwheat pancakes this morning and they were great. Even my kids who are not gluten free enjoyed them.

Size:

4 servings(makes about 8 pancakes)



Ingredients:
1 cup milk
1 egg
2 tbsp butter, melted, more for cooking
2 tbsp maple syrup, plus additional for serving
1/2 tsp vanilla
1 cup buckwheat flour(gluten free)
2 tbsp cornstarch
2 tsp baking powder
1/4 tsp salt
1/4 tsp cinnamon
chocolate chips or blueberries



Directions:




1. Combine milk, melted butter, egg, syrup and vanilla in small bowl. Whisk in dry ingredients. Let batter stand 5 minutes. It will thicken and become elastic. Do not add more buckwheat flour.

2. Brush additional butter on griddle or heat in large nonstick skillet over medium heat. Pour 1/4 cup of batter 2 inches apart onto griddle. Cook two minutes or until lightly brown and then flip. I found they cooked quite quickly. I immediately dropped choc. chips into each pancake and covered the chips with the batter from a knife. Serve with additional maple syrup if you like.