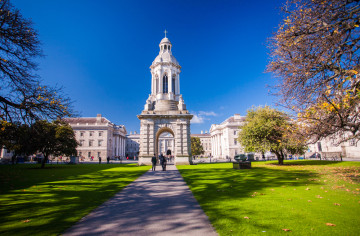 The following is a guest post written by Allison Karpf, Independent College Essay/Application Advisor
When I taught at Ridgewood High School the first assignment I would give my English students was to write a poem in the format of the Bull Durham Credo. I had picked up this idea when I was teaching at Hillsdale High School in California while a graduate student in education at Stanford.
I gave the students the following prompt:
Assignment: Credo/I Believe Poetry*
In the movie Bull Durham, Kevin Costner's character is asked what he believes in. His answer provides us with a poetic format. By following the formula below, tell us what you believe in.
BULL DURHAM CREDO
I believe in the_________________________,
the____________________________________,
the____________________________________,
the____________________________________,
the____________________________________, _______________, ________________________.
But (something you don't believe in, e.g. "but the novels of Susan Sontag are self­indulgent, overrated") _____________.
I believe in____________________________,
I believe in____________________________,
I believe in____________________________, ______________, ________________, And I believe in________________________________. (longest)
I then shared with my students the student examples from the original handout (names removed here):
I believe in the lemonade stand on the corner, The National League, The heart. The fairy tale ending, the painful truth, Children, UFOs, taking a stand. But not being able to see the other side is pure danger. I believe in miracles, I believe in the power of thought, I believe in pleasure. Holding hands, laughing hard, hot chocolate on every rainy day. And I believe in the innocent child deep within us all that knows, needs, cares, and feels the same.
**********
I believe in the underdog, the freedom to speak your mind, the Era, the separation of church and state, the what-­goes-­around-­comes-­around theory, the open mind,
right to choice, right against apartheid, resilience of the human spirit. But when the framers of the Constitution said, "All men are created equal" their talk was self-centered and sadly out of touch with reality.
I believe in equality, I believe in working for what you want, I believe in listening not just hearing privacy, dreams, compassion. And I believe in standing up for what you believe in because maybe, just maybe, no one else can protect what is important to you as well as you can.
**********
I believe in the pot of gold at the end of the rainbow, the power of laughter, 
the right arm of Nolan Ryan, the compact disc, the word of God, pizza delivery, taking a shower in the morning, going to bed early…
I believe in true love, I believe in waiting to have sex until you're married, I believe in life on other planets, The Doors, honesty, peanut M&M's.
And I believe in playing to win whether it's the World Series or Connect Four by using any methods possible and if you lose throwing a tantrum and threatening to kill your opponent because sooner or later your opponents will give in and then you can step all over them and in the end you'll be known as the "guy I'd want on my team" by your peers.
**********   
And then my students wrote their own…
But what does all of this have to do with the Common Application essay for college?
Well, just about everything.
Because this exercise was always a success. It was a success in California, and a success in my Ridgewood High School classroom where the class listened intently as each student stood in front of the room and shared his or her personal credo, and it was a success at Back to School Night when the parents murmured appreciatively, "Wow, I didn't know that about her!" as they strained to find their child's poem among the many on large class posters.
And why was it a success? It was a success because it broke down the barrier of stilted language and vague, forced wording that often plagues student writing. It was a success because it was descriptive and filled with specific, colorful details, but mostly it was a success because it was authentic.
And that is really the most important thing to know about writing the Common Application essay. Dig down. Figure out what is true about you, what really makes you tick, what really makes you you. Yes, answer the prompt as asked, and choose your topic wisely as not to offend or embarrass. But don't be afraid to open your soul and proclaim it loudly and proudly. The admissions reader will remember you — because you had the guts to share what you truly believe.
*The Bull Durham assignment prompt has been attributed to "The English Room: 30 Days of Poetry"–Day 23 by Mr. Graham and was referenced in The New York Times Learning Network column of March 27, 2013. Thanks to the wonderful educators at Hillsdale High School and Stanford University who introduced it to me in 1993-94.
Allison Karpf, a graduate of UC Berkeley and Stanford Graduate School of Education, and a former Ridgewood High School English teacher, is a college essay/application advisor. Previous students' acceptances include Bates, Brown, Columbia, Cornell, Dartmouth, Hamilton, Penn State, Syracuse, University of Michigan, UNC-Chapel Hill, University of Virginia and Vanderbilt.   For more information contact her at karpf6@verizon.net.