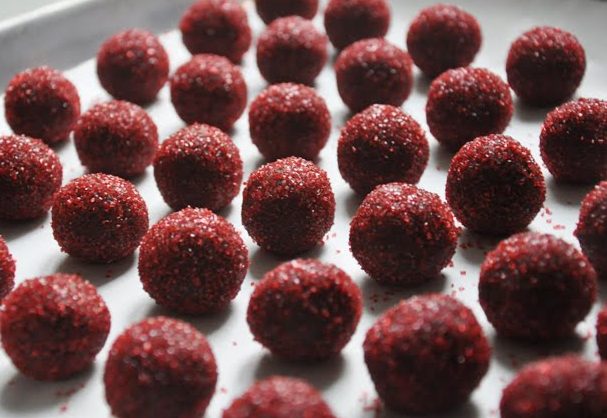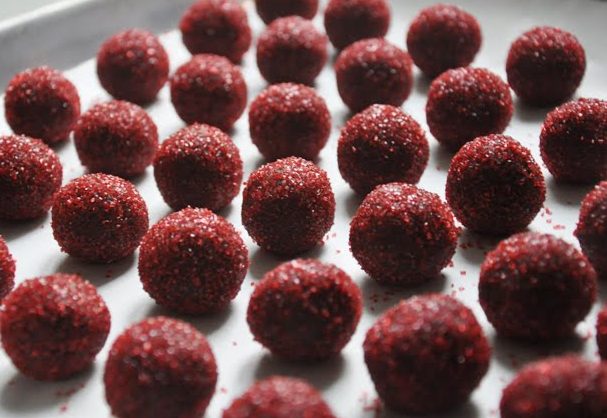 Leave it to Martha, the Martha to offer up these boozie doozies. For the over 21 club only please. Cheers to the holiday season!
SIZE: makes 4 dozen
INGREDIENTS:
3/4 cup (1 1/2 sticks) unsalted butter, cut into pieces
6 oz semisweet chocolate, finely chopped
3 large eggs
1/2 cup packed light-brown sugar
1 tsp pure vanilla extract
1/2 tsp salt
3/4 cup all-purpose flour
1/4 cup plus 2 tbsp dark rum
Red sanding sugar, for rolling
Vegetable-oil cooking spray
DIRECTIONS:
Preheat oven to 350F. Coat a 12-by-17″ rimmed baking sheet with cooking spray; set aside. Place butter and chocolate in a small heatproof bowl set over a pan of simmering water, stirring occasionally, until chocolate is melted and mixture is sooth and combined.
In a large bowl, whisk together eggs, brown sugar, vanilla, and salt. Stir in chocolate mixture, then fold in flour. Pour batter into prepared baking sheet; spread evenly. Bake, rotating halfway through, until top is shiny, about 10 minutes; a cake tester should come out with some crumbs attached. Let cool completely.
Break up brownie into small pieces; place in the bowl of an electric mixer fitted with the paddle attachment. On low speed, pour in rum, and mix until crumbs start to come together to form a ball.
Shape mixture into 1″ balls. Roll in sanding sugar, coating completely. Place on a baking sheet, and refrigerate, uncovered, until chilled, about 2 hours. Serve chilled or at room temperature.
---
14 Pink Valentine's Day Cocktails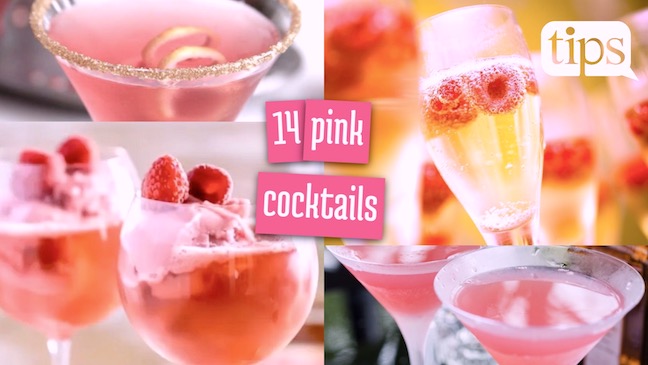 ---
Galentine's Brunch with Your Besties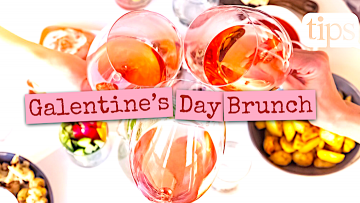 ---
Buttery Stained Glass Valentine Cookies