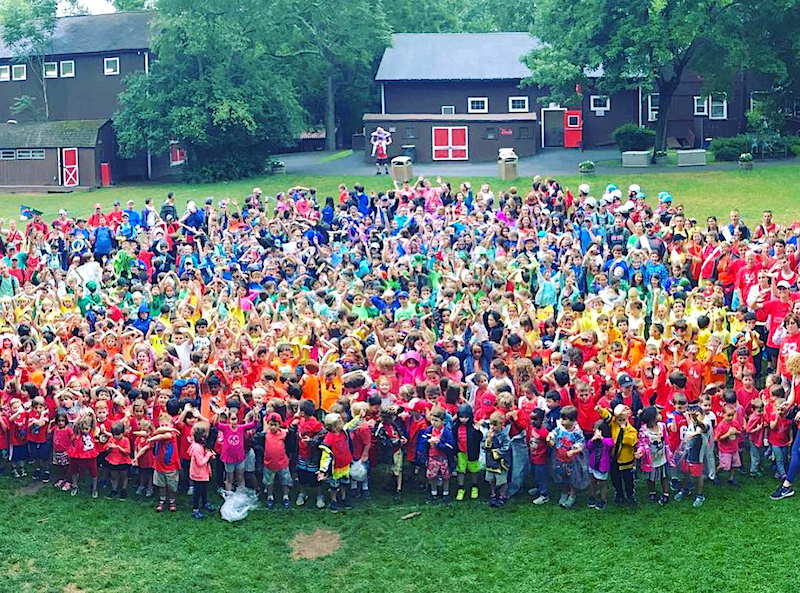 Choosing the right camp can be overwhelming. We thought we'd take the time to share some of things that that make Camp Riverbend special. Even though the camp is only about 35 minutes from New York City, it feels world's away, a perfect place for a kid to unplug and explore. 
Here's what parents (and kids) will love about Camp Riverbend.
1. Their Philosophy: "Confidence, not Competition!"
Our kids live in a competitive world. Pressure to achieve success in sports and academics can be intense. The Camp Riverbend staff has created an environment where kids can truly unplug. Children can learn new skills and discover new passions that they might not have the opportunity to discover during the busy school year. Riverbend is committed to finding what makes each child uniquely themselves.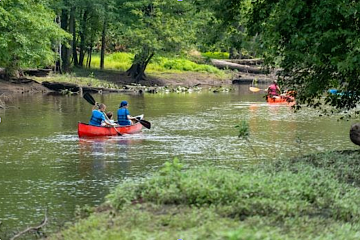 2. The Beautiful Setting
Camp Riverbend sits on a 30-acre campus on the Passaic River. The environment is perfect for explorers of all ages, with vibrant woods, open fields, beautiful nature trails, a wetlands sanctuary, athletic facilities and the riverbank. Campers have opportunities to discover birds, animals and insects and do science experiments to learn about nature and conservation, in addition to the plethora of sports and activities offered.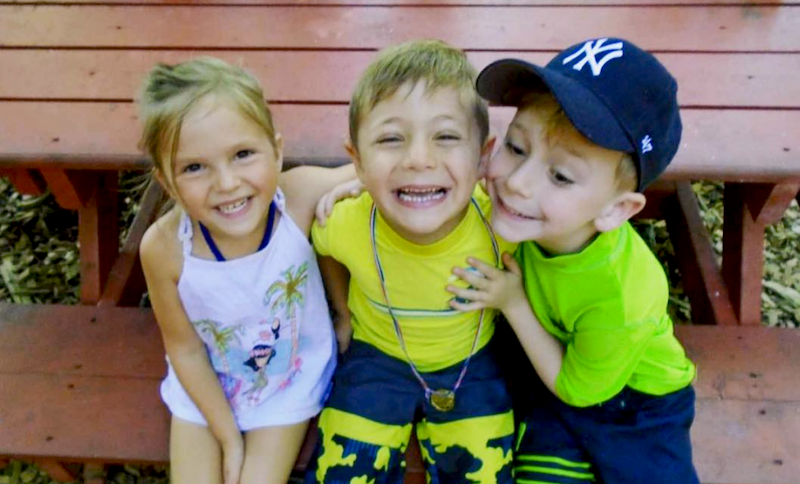 3. A Taste of Camp for Your Littlest
Riverbend offers programs for preschoolers to 9th graders but their "Clubhouse" is specially designed for younger children. Campers starting at age 3 may come three, four or five partial days a week from 9:00 am – 2:00 pm and experience all the fun. Four and five-year olds can enjoy full day camp.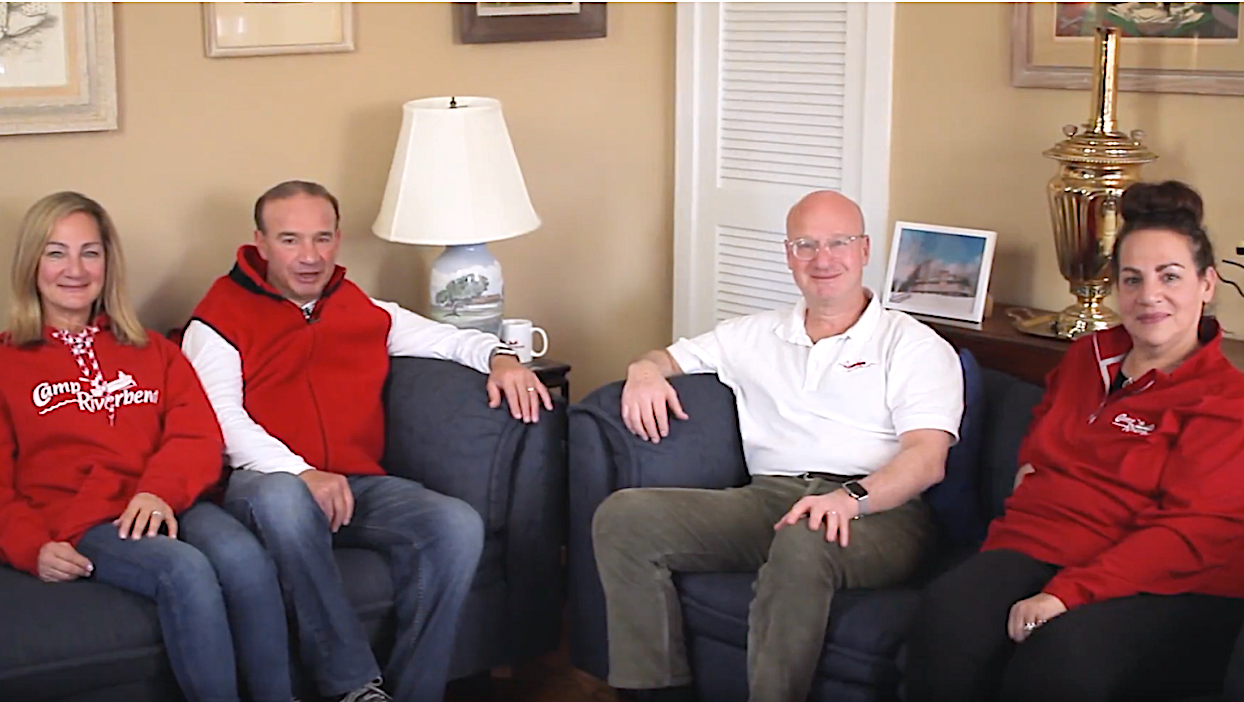 4. It's Family Affair
The Breene family has been running Camp Riverbend for over 50 years. Started by Marianne and Harold Breene in 1962, the family put their heart and soul into making Riverbend the special place that it has become. The camp is now run by the Breene's 4 adult children and grandchildren. In fact, their great grandchildren attend the camp now. So, this camp is more than just a business; this is their family legacy and they cherish it. If you happen to call the camp, someone from the family will probably pick up. They've taken their years of experience and knowledge and achieved a perfect balance between tradition and innovation.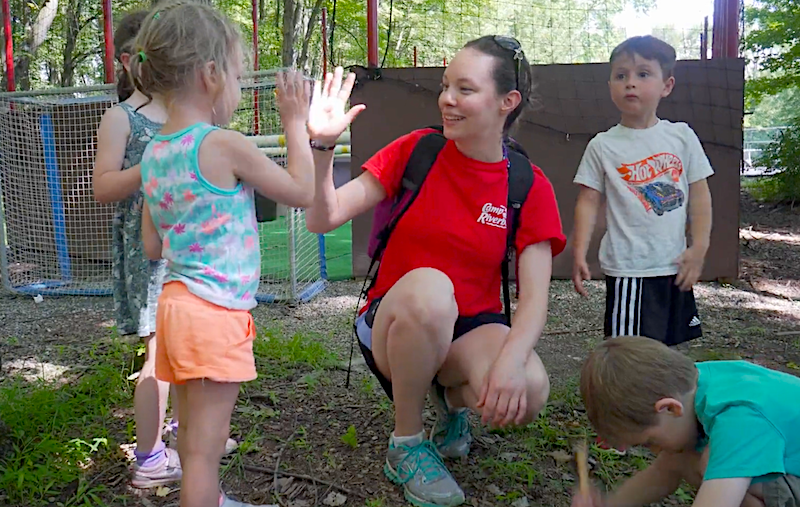 5. The Staff
With a ratio of one counselor for every 5 campers, your child is assured lots of T.L.C. and attention. Unlike a lot of other camps, Camp Riverbend has no counselors in training. Their staff is made up of a talented group of dedicated teachers, members of the Breene family and bright, enthusiastic college students. Many of the staff were once Riverbend campers themselves.
6. Say "Good-bye" to Carpools
Camp tuition includes either bus transportation or a place in the extended day program. Kids ride in school buses with a camp counselor. And everyone wears a seat belt!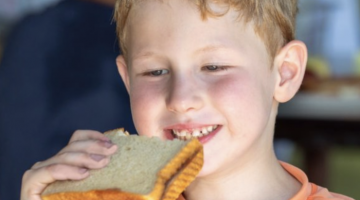 7. Hate Making Lunches?
We do! It might sound like a small thing but making lunches for the entire school year, we need a break! Camp Riverbend provides kid favorites for lunch every day that are healthy and approved by the camp dietician. They also have an "allergy aware" kitchen that can accommodate a variety of food allergies, such as: gluten, dairy, nut, sesame and egg allergies. 
For those campers who need more fuel, Camp Riverbend has a Snack Shack that provides campers with mid-morning or mid-afternoon snacks, such as goldfish crackers, pretzels, popcorn, fresh fruit and fresh veggies.
OK, now let's get down to what's really important:
what KIDS are going to love about Camp Riverbend and why they beg to come back…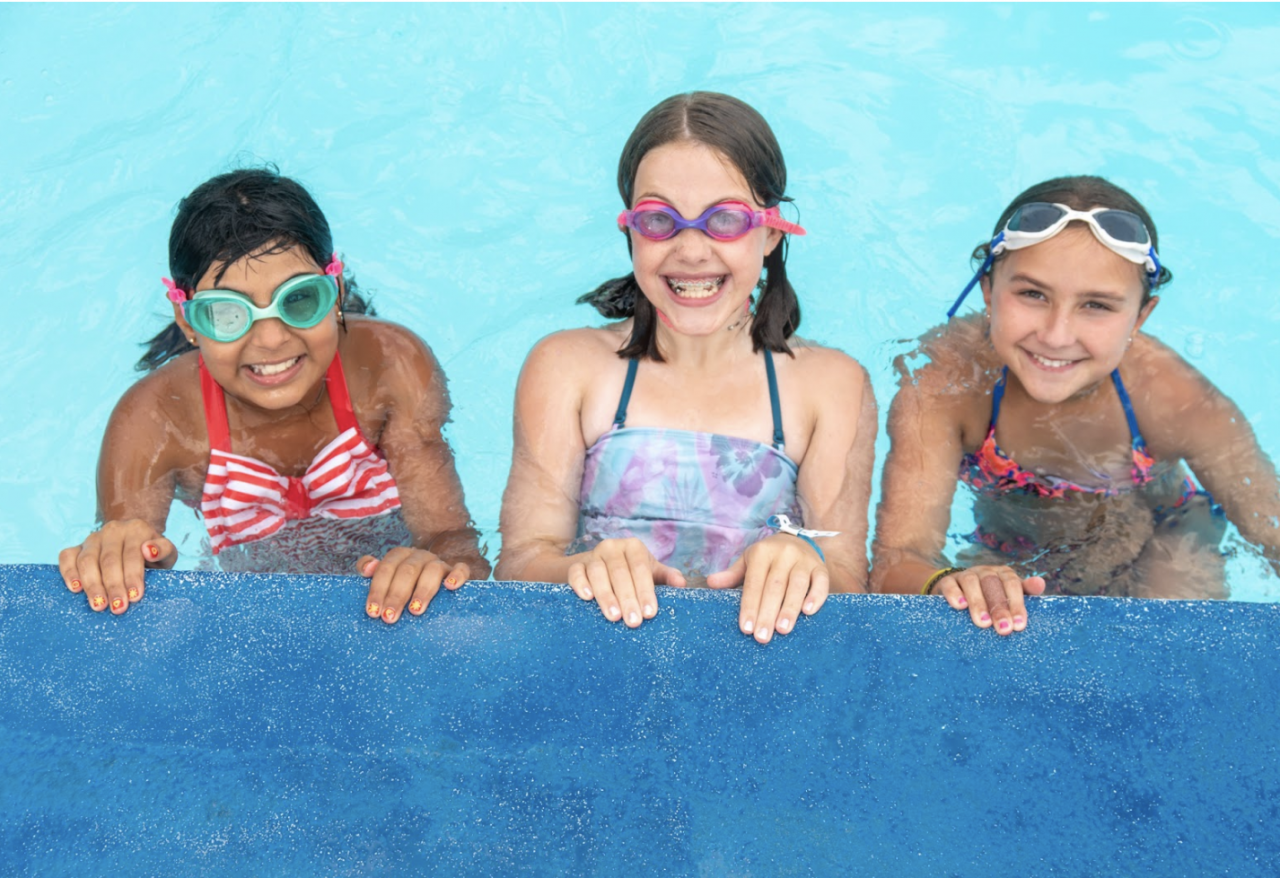 8. Jump In!
Swimming is one of the most important skills a child can learn and Riverbend takes teaching water skills seriously. All 4 pools (yes, four!) are heated for comfort and range in depth from 1 foot to 11 feet to accommodate swimmers at every level.  Campers participate in daily swim lessons and also get to enjoy a "free swim" period in the afternoons.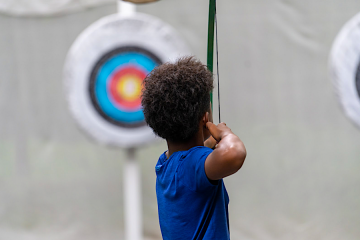 9. Kids Get to Choose
Campers entering 4th & 5th grades get to choose their own afternoon schedules twice a week. Campers entering 6th, 7th and 8th grades choose their own individualized afternoon schedules three times a week. And there's no lack of choice! Activities include everything from ping pong, bumper pool and a long list of sports to drama, mime and puppetry.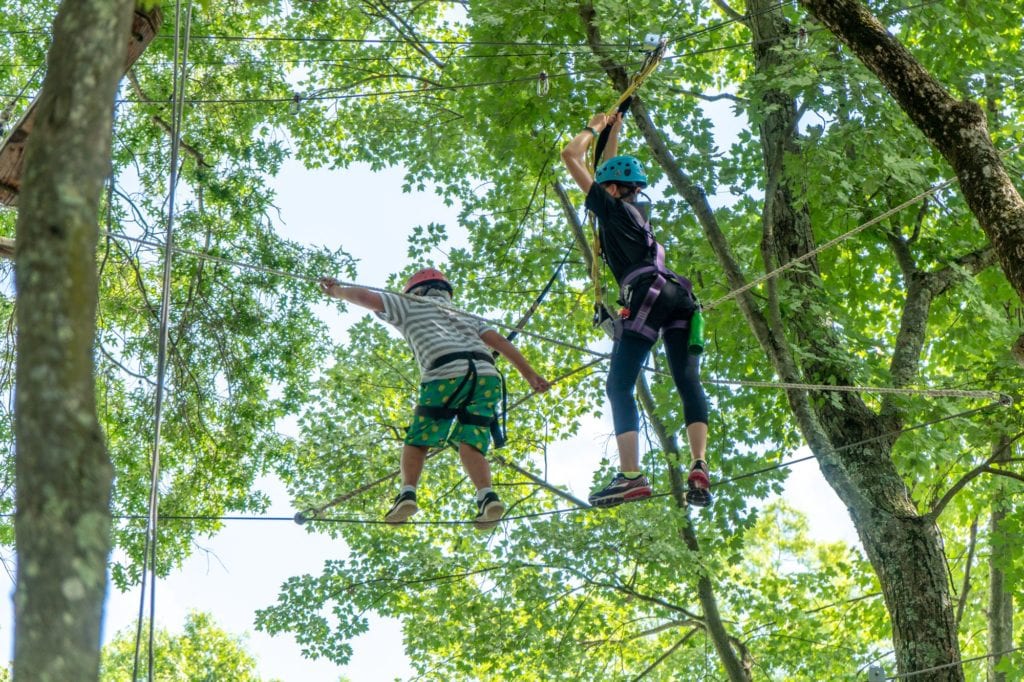 10. Zips & Ropes
Their High Ropes Challenge Course features a 30-foot tower with three different climbing challenges and a zip line. This thrilling activity is a great way to boost a child's self-esteem and make them feel strong and empowered! There's even a zip and climbing wall for the littlest campers.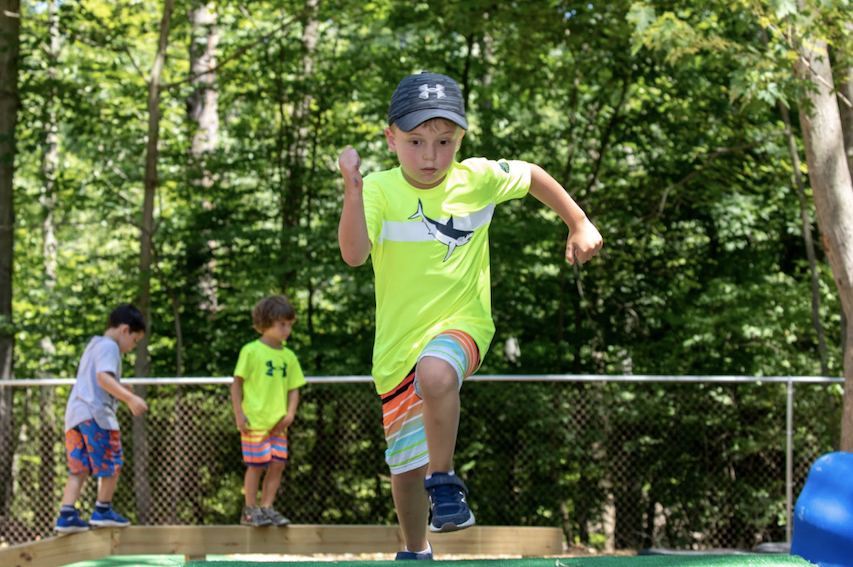 11. Feel Like a Ninja
Campers can also challenge their skills on the Ninja Warrior Training Course where they will shimmy through tunnels, leap from platform to platform , balance on the beam, climb the apex ladder.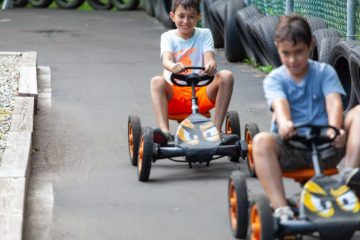 12. On and Off-Road Fun
For campers ranging in age from pre-school through 8th grade, Riverbend has a paved pedal kart track and also offers "off-road" pedaling on tracks that go through their woods.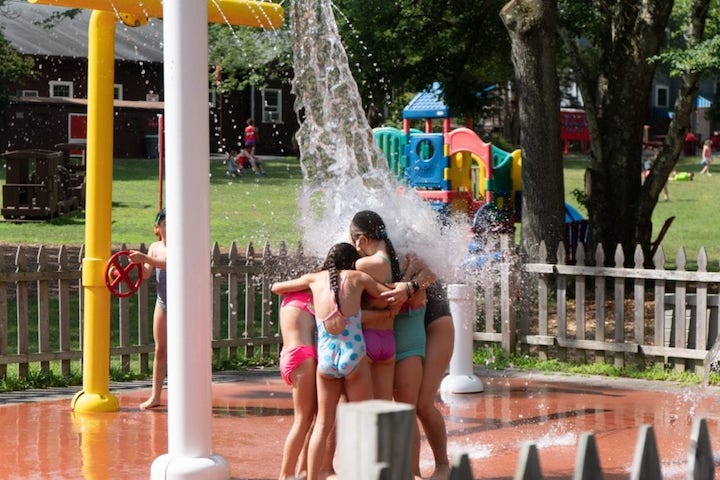 13. Getting Sprayed
No need for a day trip; campers can cool off and have fun at their Water Spray Park—right on campus.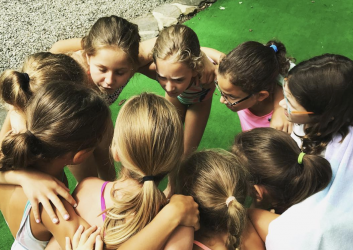 14. Lasting Friendships
Kids leave Camp Riverbend with the most important gift of all: friendships. Riverbend is a place where long-lasting friendships develop and grow.

 To find out more about Camp Riverbend, visit their website, and book a tour or come to an Open House or…
Check out this Camp Riverbend Video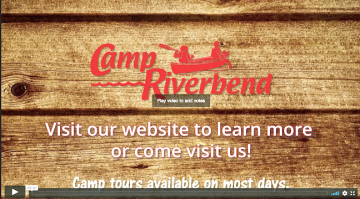 ---
When Snapchat is Your Teen's Main Mode of Communication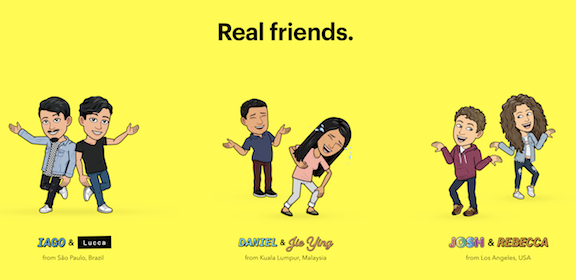 ---
25+ Fun Family Games to Play This Season