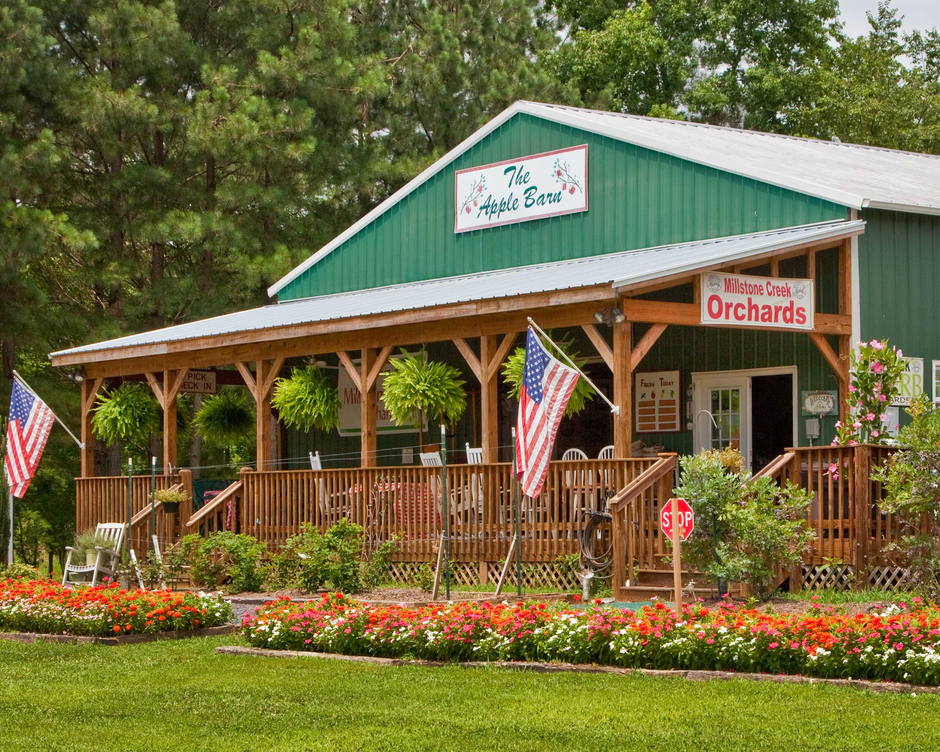 Millstone Creek Orchards is located in Ramseur, North Carolina, just a little over an hour outside of Raleigh. Our family day trip included a hayride to the orchard where we picked a nice basket ourselves to use for pies, apple bread and Cinnamon Chicken! I have a friend who makes a mean Apple Butter and have to get her recipe for our next little harvest. Don't worry, I will share!
After showing the kids how to properly pick an apple (TIP: you twist rather than pull) we headed into Granny's Kitchen for Apple Slushies (because I don't care what the Calendar says, it really is still hot around here) and the most amazing apple turnovers. The kids were feeling pretty rambunctious, so after bobbing for apples they had a great time making some friends for the day playing under the tall shade trees.
The price for admission, which includes the hayride, is $8.00 per person and the Orchards are open to the public on weekends. You might want to plan a Saturday outing if you have your heart set on actually picking your own as they will cancel Sunday picking (but not their other Fall festivities and shopping) if Saturday pickers clean them out of ripe apples. We really enjoyed ourselves and have made this a little early Fall tradition for our family.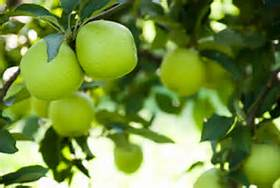 Millstone Creek Orchards is located at 506 Parks Crossroad Church Road Ramseur, NC 27316 and more information can be found at http://millstonecreekorchards.com/