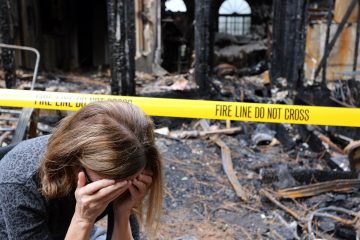 "Why do we have so many fires?"
There is a small, suburban town somewhere in the northeast. If you drive through, you'll undoubtedly be impressed by the cute cafes, the eclectic dining options and the scattered shops. The pedestrians you pass, some with strollers, some with dogs, some with both, appear fit and content. You think, This would be a nice place to live. And, if you ask most of the residents, they will tell you, "Why, yes, it is." But this town has a problem. No matter how much money it spends on new hoses, axes and engines, the fire department simply cannot keep up with the number of fires it has to put out. People who live close to the station will tell you the alarm seems to be sounding day and night, but luckily, like living close to a train that rumbles by at all hours, they have gotten used to it, and it has stopped waking them from sleep.
If you don't believe me, you can look at the records in town hall. Each year for the past few decades, there have been more fires, some small and easily contained and some that have raged and destroyed everything in their paths. For reasons unclear, the number seems to increasing at even a higher velocity in the last couple of years. The mayor is concerned and the chief is scrambling to put in place the manpower and equipment to fight the blazes that the evidence tells him will surely come. The firefighters themselves are overwhelmed and exhausted, and the people who live in the idyllic homes with the well-manicured lawns are frightened. While everyone agrees this is a problem, through the exhaustion and worry and fear, there is still an undercurrent of confidence and trust this town can handle anything that tries to burn it down. If they direct all their effort toward putting out these fires, they can minimize the damage, and after all, maybe their home won't be the one filled with black smoke. They buy more extinguishers.
At a town hall meeting, a timid woman, clearly uncomfortable with raising her hand, let alone speaking out loud in public, stands to interrupt a Q & A about parking and asks, "Why do we have so many fires?" Annoyed to be sidetracked by a question with such an obvious answer, the town councilman says, "Well, of course we know what is causing the fires. People are letting their kids play with matches, they are forgetting to blow out their candles, flues aren't opened and our housing inspector isn't trained in electrical." He adds, "The important thing to know is that we are devoting more resources to putting them out, so you don't have to be concerned." A "Don't worry your pretty little head" is unsaid but its sound lingers between them for a moment. He gives just the slightest hint of an eye roll and turns toward the man at the podium to field the next question. The woman sits down and the little girl sitting beside her softly touches her leg and quietly whispers, "Mom, wouldn't it be better to try to stop the fires from starting in the first place?" "Shhhh!" The person in front of her turns around and upon seeing the source of the disruption, more gently adds, "The adults are talking now, honey."
---
Where to Recycle Christmas Lights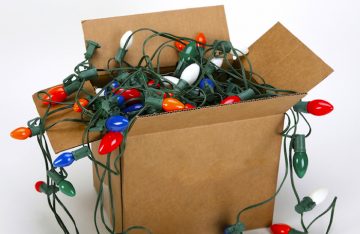 ---
Mediterranean Chicken with Spinach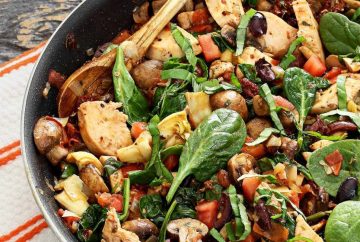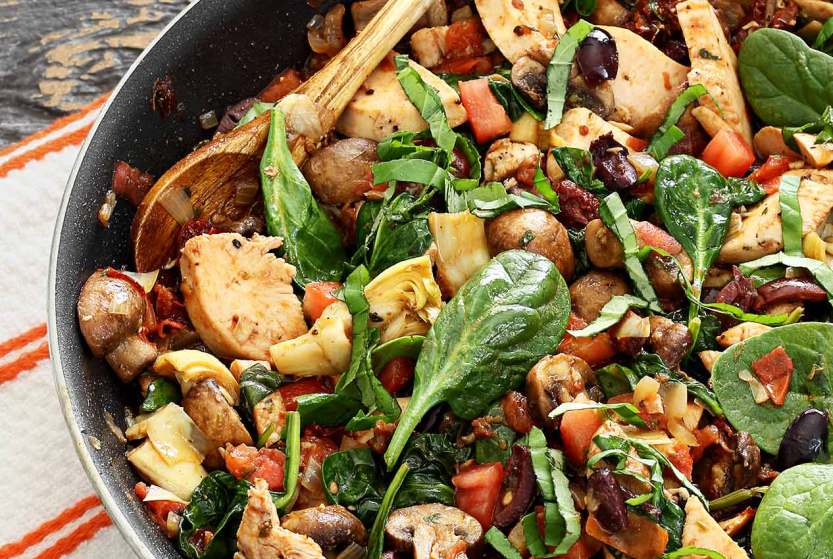 ---