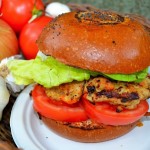 Here are some delicious and easy recipes to entertain before wrapping up the summer.  Get grilling and make your family and friends happy with your choice of three burger options.
These grilled chicken burger patties are enhanced with freshly chopped vegetables and seasonings.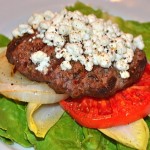 GRILLED HERB HAMBURGERS WITH GOAT CHEESE
Cut out the bun for this burger beauty.  The ground beef is loaded with fresh herbs, grilled and then seated comfortably along with grilled tomatoes and white onions, all atop crisp romaine and endive spears.  Not a goat cheese fan?  Feel free to change up to your cheese of choice.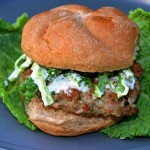 THAI-ISH PORK BURGERS
What do you get when you mix Thai ingredients with ground pork?  Thai-Spiced Pork Burgers!  Whole Foods carries everything you'll need for this dish.