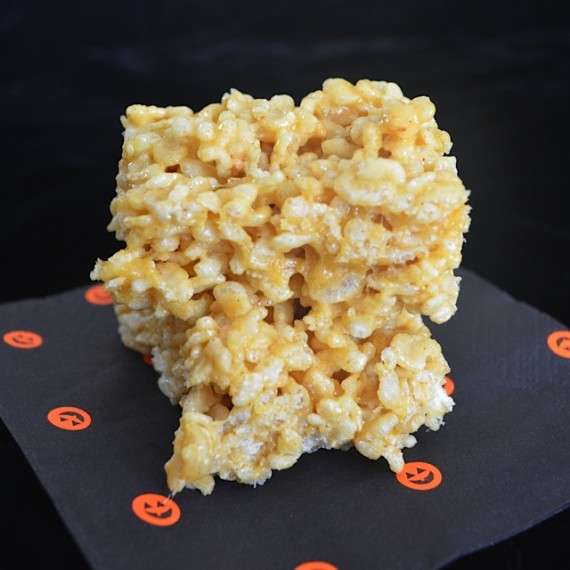 Preparation and photo by Emily Doscher

Who doesn't like a Rice Krispie Treat? With just a little pumpkin and spice and everything nice you now have the perfect autumnal goody. If you're feeling guilty with all this sweet… sub the white rice cereal out for brown rice cereal… tastes the same! Dare your kids to tell the difference.
Find Out Why You Should Add Pumpkin to Your Diet!

Size:

serves 12



Ingredients:
3 tbsp unsalted butter
1/4 cup canned pumpkin puree
1 (10 oz) bag mini marshmallows plus one cup
1/4 tsp pure vanilla extract
1/4 tsp ground cinnamon
Pinch of allspice
Pinch of freshly grated nutmeg
Pinch of kosher salt
6 cups crispy rice cereal (I used brown Rice crispies)



Directions:




Butter a 9×13″ baking dish (or smaller dish if you like taller sized treats).

In a heavy saucepan or Dutch oven, melt butter over medium-low heat. Add the pumpkin puree and continue to cook until almost completely melted. Stir in vanilla, cinnamon, allspice, nutmeg, and salt, and remove from heat.

Allow the marshmallow mixture to cool 10 minutes; fold in the remaining cup of marshmallows. Continue to cool the mixture for another 20 to 25 minutes until it is room temperature (failure to cool the mixture will result in soggy rice crispy treats.) Add the puffed rice cereal and stir, using a silicone spatula, until combined.

Press the mixture into the greased rectangular baking dish. Let set for 30 minutes before cutting and serving.
---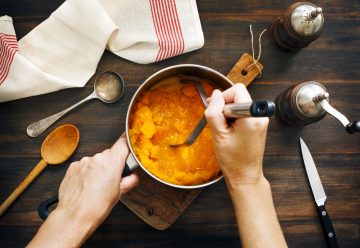 Find Out Why You Should Add Pumpkin to Your Diet!
---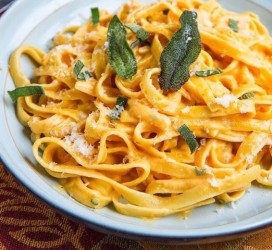 Pumpkin Goat Cheese Fettuccine Alfredo
---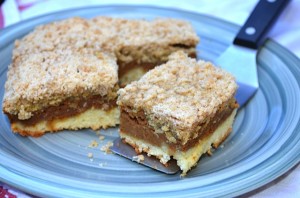 Pumpkin Crumb Cake