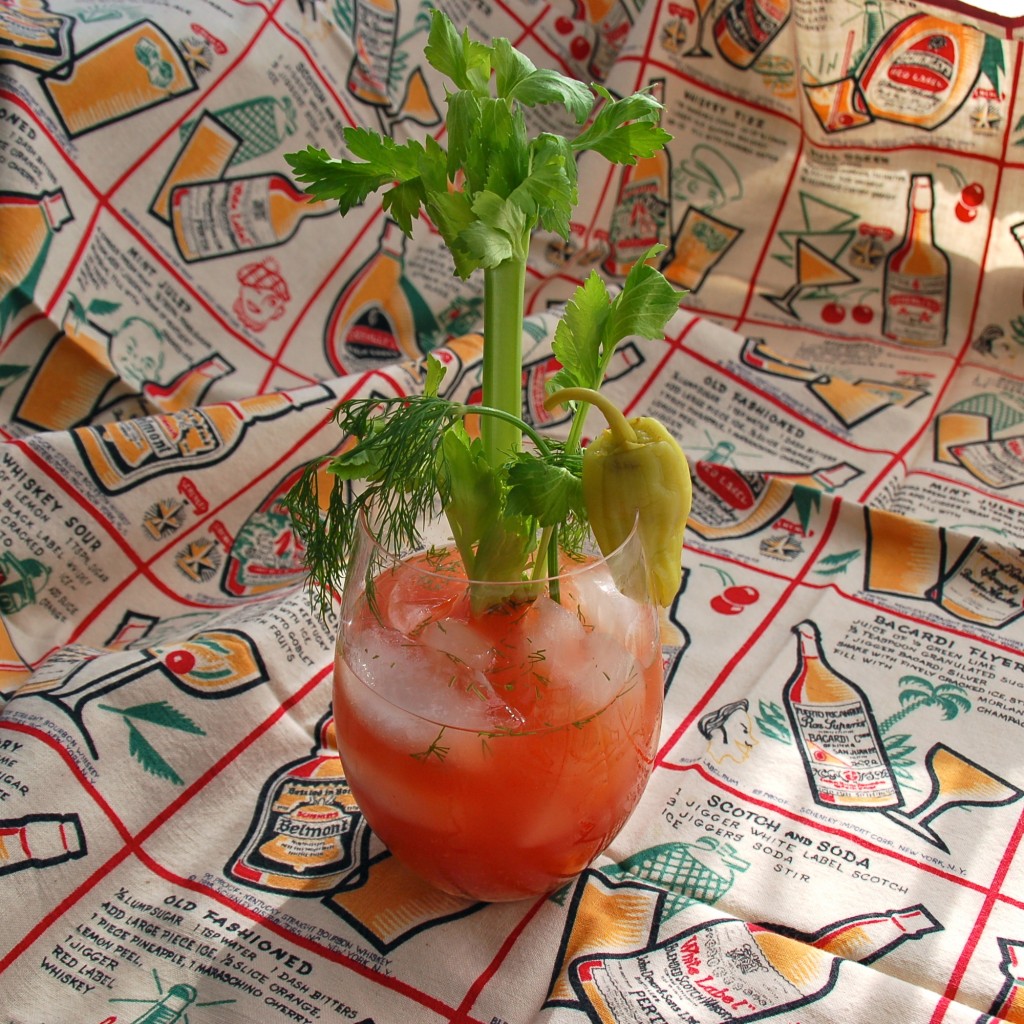 prepared by and photo by Emily S. Downs

Whether it's Saturday or Sunday morning and you were out late the night before thinking you could re-live your 20?s, think again.   Most likely you will need to straighten yourself out and get a grip that you are indeed not 25.  This recipe along with a few aspirins, may help you get there.  OR whip up a pitcher for a brunch bunch.

Size:

1 serving



Ingredients:
1 tbsp of prepared horseradish
Dash of Worcestershire sauce
Dash of hot sauce
pinch of celery salt
pinch of fresh dill
pinch of freshly cracked black pepper
1 1/2 oz. (feel free to up this amount) vodka
5 oz. Clamato tomato cocktail
1 pepperoncino (or pickled asparagus, fresh celery, jumbo cooked shrimp... or one of each)



Directions:




Combine first 6 ingredients in  a 10 oz. glass.  Fill glass with ice, Pour in vodka and Clamato; stir well.  Garnish with pepperoncino.