Here's how to create a colorful St. Patrick's Day Brunch/Breakfast for your family. Get creative and surprise them with some simple treats made from items you probably have sitting around in your pantry. A breakfast full of shamrocks, rainbows and leprechauns.
Healthy Green Pancakes
We love this recipe for green pancakes–no dye added. She adds spinach! Click for the recipe.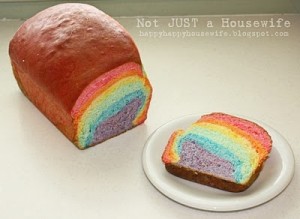 Not Just A Housewife  makes Rainbow Bread by separating bread dough into 6 balls, working the food coloring into it, then rolling each color flat, stacking them and rolling it up so it looks like a loaf of bread. Stick it in the bread pan to rise again.
Make this Shamrock Green Smoothie 
Make a green smoothie that colorful and good for them. This one is made with berries, bananas and kale which is loaded with fiber, iron, vitamin K, C, A and calcium.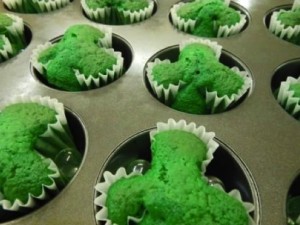 Shamrock Muffins
Marbles and green food coloring! Simple as that. Recipe by Photo easily turns ordinary cupcakes or muffins into shamrocks. The kids will love them.
Green Eggs (& Ham)
You can make your eggs green by adding arugula, parsley, and basil. Place it in a food processor and then blend in with your eggs. Here's the recipe we used.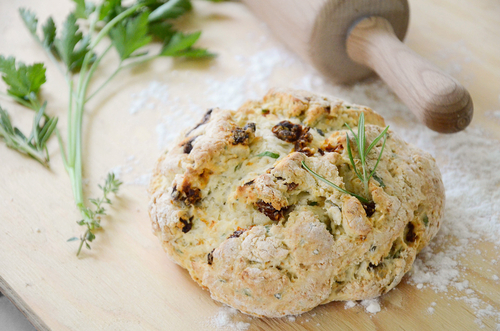 Nana's Irish Soda Bread
Try this less sweet version of Irish Soda Bread–it's Amy's family's secret recipe!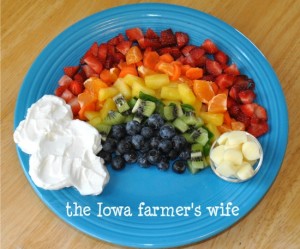 Rainbow Plate
Eat a rainbow like this one from the Iowa Farmers Wife using these ingredients:
Cloud: Greek yogurt, Red: Fresh Strawberries, Orange: Fresh Mandarin oranges and carrots, Yellow: Frozen (thawed) pineapple, Green: Fresh kiwi and spinach leaves, Blue/Indigo/Violet: Fresh blueberries, and Pot of Gold: Chopped cheese stick.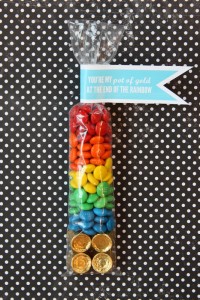 Make Treat Bags
Beth Proud Foot creates a sweet treat using pretzel bags (you can buy them at Michael's). Put four rolos in the bottom of the bag and add layers of m&m's (this would work with any type of candy–skittles, gumballs, jellybeans). Close the bag with a twist tie (they come with the bags) and add the free printable banner tag.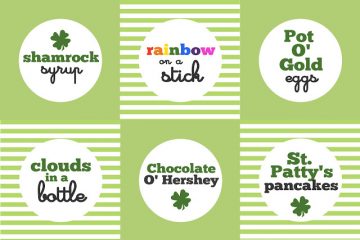 Here is the list of ingredients to create a St. Patricks Day Brunch from like the photo above from My Sister's Suitcase. You can also print labels from her site too:
• St. Patty's Pancakes – green pancakes
• Shamrock Syrup – maple syrup
• Pinch-proof Potion – green milk
• Clouds in a bottle – whipped cream (in a can)
• Chocolate O' Hersheys – chocolate syrup
• Magic clover dust – powdered sugar or green sprinkles,
• Lucky leprachaun teeth – white chocolate chips,
• Lucky Charms – Lucky Charms cereal,
• Pot O' Gold eggs – scrambled eggs
• Rainbow on a stick – fruit kabobs.
---
Comfort Food: Warm Up with Shepherd's Pie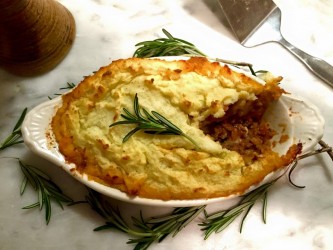 ---
What It's Like Being a Little Bit Irish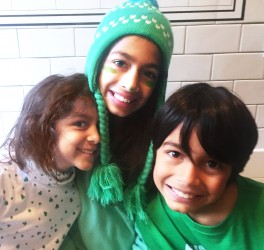 ---
---
Try Our Irish Soda Bread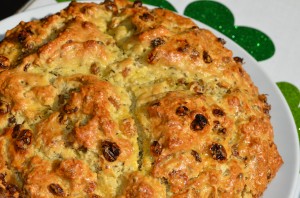 ---
A Sleep Away Camp for Singers, Dancers & Musicians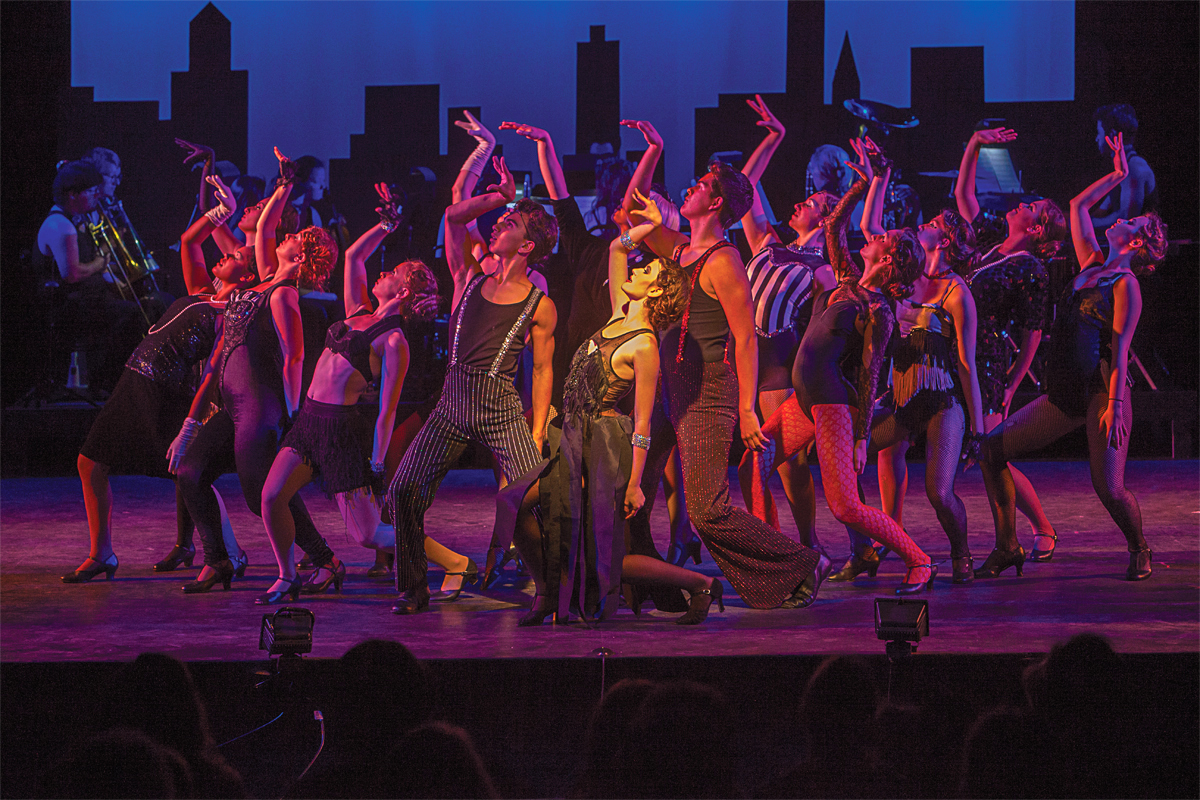 ---

---
Want to know what it's like to Celebrating St. Patrick's Day When You're Irish?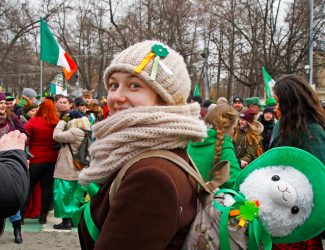 ---
Calling All Ice-Cream Fanatics! Try Our Waffle Ice Cream Sandwich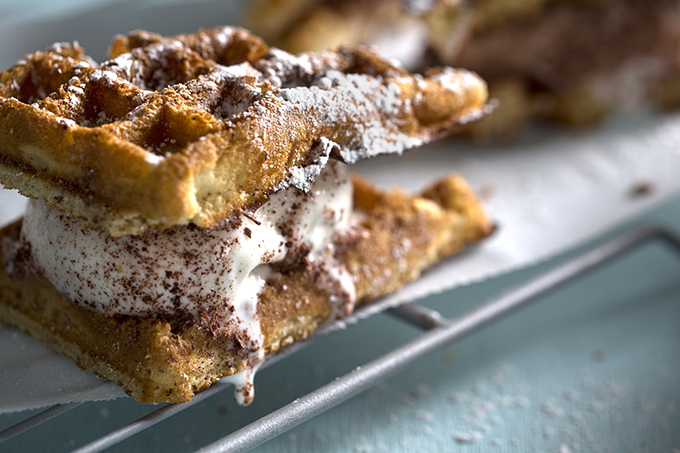 ---