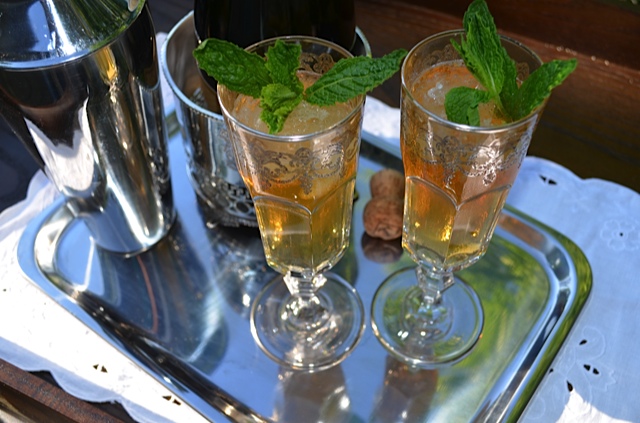 prepared by and photo by Emily Doscher

Not an expert on preparing the ever-famous mint julep?  No worries… this version will fool them all!  A lighter approach to a Kentucky Derby classic. Now get your fancy hat and toast the most anticipated race of the year!

Size:

makes 2



Ingredients:
4 oz Champagne
2 oz bourbon whiskey
1 tsp superfine sugar
6 mint leaves, plus more for garnish
Shaved ice



Directions:




Combine mint leaves with the sugar and a few drops of water, and muddle well.  Add the bourbon, and stir well.  Strain into 2 champagne flutes, add shaved ice and the champagne.  Garnish with mint leaves, and serve.