Is your child interested in building a robot? Perhaps he wants to be the next Food Network Star? Karate more to his liking?
Well the City of Summit Department of Community Programs (DCP) is here to help with after school programs in cooking, mechanical engineering and much, much more for children in grades K through 8.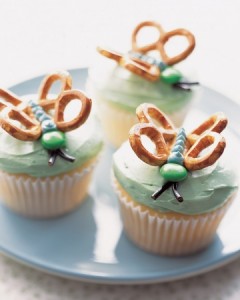 "Chef It Up", for cooks in grades K through 6, will be offering two courses in the upcoming months. From January through March the focus will be on "Foods From Around the World," and March through May will feature "Kid Show Cupcakes" where bakers will create sweets that focus on characters from their favorite movies and TV shows such as Sponge Bob, The Wizard of Oz and Frozen.
If your child prefers making robots to making cupcakes, the DCP is again offering it's popular "Lego Robotics" for future engineers in grades K through 3 and grades 4 through 8. Flying machines, such as air-powered rockets and hot air balloon models  will be the focus of "Aerospace Engineering," while "Mechanical Engineering" will cover the basics of fluid mechanics and simple machines while constructing roller coasters, egg-drop vehicles, or air-powered dragsters.  Both of these classes are for grades for grades K through 5.  For those who want to create their very own platform video game using Multimedia Fusion 2®, "Platform Game Design," for grades 3 through 8, is a must!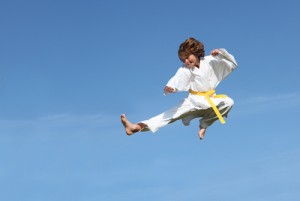 Looking for a class that mixes fitness, self-discipline and fun? The DCP's karate program offers a unique approach with an emphasis on improving self-esteem and attention and is offered to children in grades K-8.
These are just a few of the many, many programs available at the Summit DCP in the next few months. One is sure to be perfect for your child!
Registration is required for all programs. Hurry; class sizes are limited!
Click  here for specifics on dates and times, and to register for these and many of the other classes offered by the DCP.