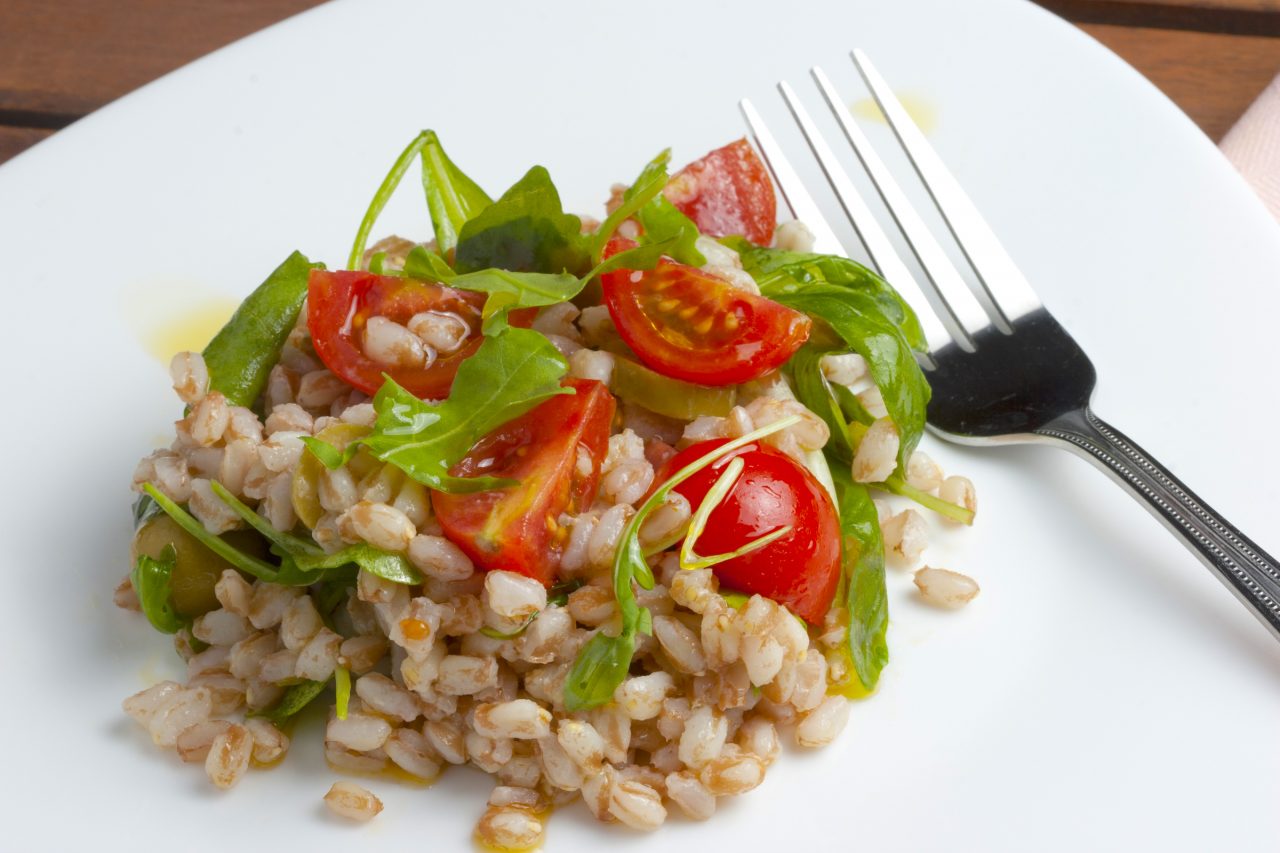 If you like all that Quinoa can do for your body, you'll love farro. 
Here's a simple, heart, salad with protein-and fiber-rich farro and sweet cherry tomatoes.
Find out why you should eat more farro.
Ingredients
1 1/2 cups farro
1/3 cup extra-virgin olive oil
1/4 cup balsamic vinegar
1/2 pound cherry tomatoes, halved
2 bunches of arugula (3/4 pound), stemmed and torn into bite-size pieces
Directions
In a large saucepan, bring salted water to a boil. Add farro and cook until it's al dente, about 25 minutes. Drain water. Transfer farro to a bowl and let it cool.
In a bowl, mix olive oil and vinegar. Season with salt and pepper. Add tomatoes, arugula and olive oil mixture to the farro and toss well. Season with salt and pepper and serve at once. Can be refrigerated overnight.