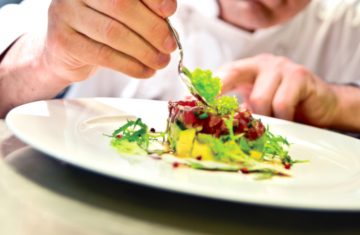 Sun, January 15, 2017 – Thu, January 19, 2017
  and 
Sun, January 22, 2017 – Thu, January 26, 2017
Ah, one of my favorite weeks of the year is nearly here,
Ridgewood's Restaurant Week,
where we can experience dining for 10 days in our favorite restaurants for the very affordable rate of $25.17 for a 3 course meal! Deal is available Sunday through Thursdays January 15-19 and January 22-26. $25.17 per person. For more details call 201-445-2600 or email
info@ridgewoodchamber.com
On my list to try this year:
•
White Maple Cafe's
Pappardelle with Shrimp, Chorizo Smoked Paprika Tomatoes and Scallions.
•
Fish's
Shrimp and Scampi Dumplings (even if they are an extra $3)
•
Pearl's
Pan Seared Egg Battered Snapper Francese with Lemon and White Wine
A Mano, 201-493-2000
Blue Sushi-Japanese Restaurant, 201-882-1700 (new)
Cravings Tapas Bistro, 201-857-8533
Daily Treat Restaurant, 201-652-9113 Kids are 2 for 1
Finca, 201-444-1199
FISH – Urban Dining, 201-857-5151
It's Greek to Me, 201-612-2600
Latour, A French-American Grill, 201-445-5056 Lunch & Dinner
Leon Mexican Cuisine, 201-857-0297
Lisa's Mediterranean Cuisine, 201-251-8686
Mediterrano Restaurant, 201-447-0022
Novo Mediterranean, 201-444-4910
Park West Tavern & Loft, 201-445-5400
Pearl Restaurant Rustic Italian Cuisine, 201-857-5100
Piccolo Bistro, 201-882-1111
Raymond's, 201-445-5125
ROOTS Steakhouse, 201-445-5125 Lunch only
Sakura-Bana Japanese, 201-447-6525
Steel Wheel Tavern, 201-882-1800
The Office Beer Bar & Grill, 201-652-1070
The Sensible Fork, 201-857-8686
Village Green Restaurant, 201-445-2914 Lunch and dinner
White Maple Café, 201-4471953
---
Sip and Nibble Your Way Through the Evening
With a Choice of Over 150 Wine to Taste.