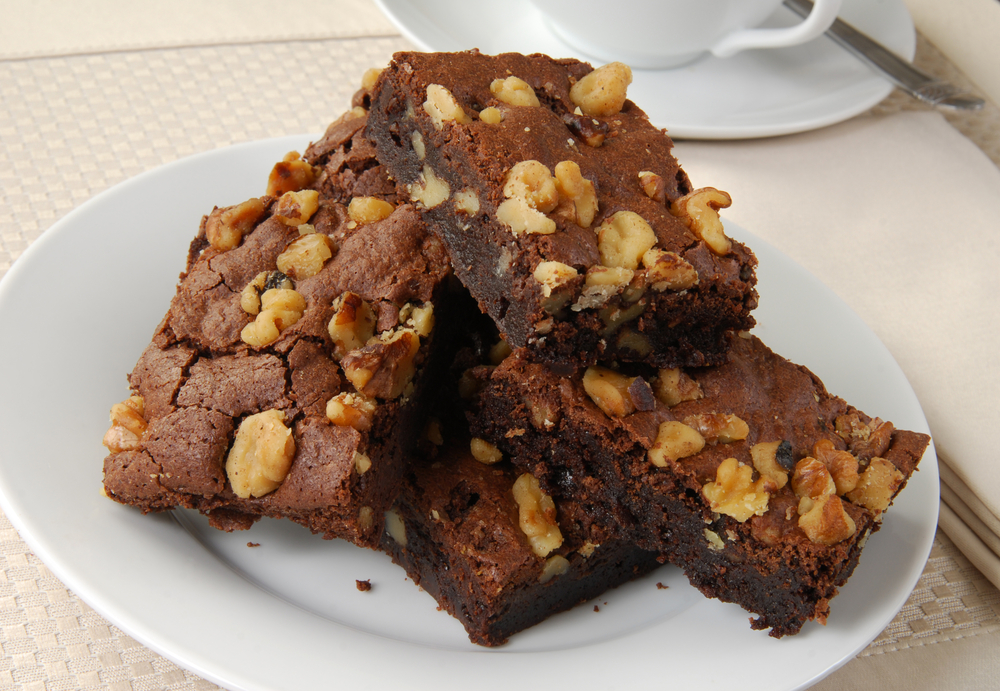 fudge walnut brownies

Award winning Cooking Light fudge walnut brownies. You won't be disappointed.

Size:

They say 20 but I cut it in 9-12



Ingredients:
about 3/4 cup of all-purpose flour
1 cup granulated sugar
3/4 cup unsweetened cocoa
1/2 cup packed brown sugar
1/2 tsp baking powder
1/4 tsp salt
1 cup bittersweet chocolate chunks, divided
1/3 cup fat free milk
6 tablespoons butter, melted
1 tsp vanilla extract
2 large eggs, lightly beaten
1/2 cup chopped walnuts, divided
cooking spray



Directions:




Preheat oven to 350 degrees. Combine flour and next 5 ingredients (through salt) in a large bowl. Combine 1/2 cup chocolate and milk in a microwave safe bowl, microwave at high 1 minute, stirring after 30 seconds. Stir in butter, vanilla, and eggs. Add milk mixture, 1/2 cup chocolate, and 1/4 cup nuts to flour mixture, stir to combine.

Pour the batter into a 9 inch square metal baking pan coated with cooking spray, sprinkle with remaining 1/4 cup of nuts. Bake for 22 minutes or until a wooden pick inserted in center comes out with moist crumbs clinging. Cool in pan on a wire rack. Cut into 20 pieces.