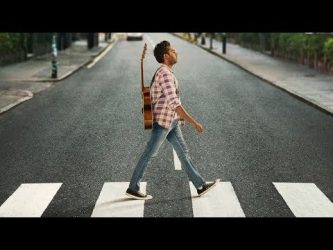 Monday, November 25, 2019  • 12:30 pm and 6:30pm
Summit Free Public Library presents "Yesterday," the story of Jack Malik (Himesh Patel), a struggling singer-songwriter living in a tiny English seaside town whose dreams of fame are rapidly fading, despite the fierce devotion and support of his childhood best friend, Ellie. Then, after a freak bus accident during a mysterious global blackout, Jack wakes up to discover that The Beatles have never existed… and he finds himself with a very complicated problem, indeed. Rated PG-13. 112 minutes.
All are welcome and no registration is required.
Summit Free Public Library,75 Maple Street, Summit, NJ