Bring the summer into your space with some sweet smelling candles. These summery scents will make you feel like you are on the beach.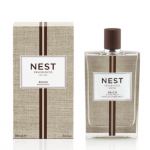 Nest Beach , a room spray by nest fragrances includes the essence of sparkling turquoise water and lush coconut that are married with juicy melon and a luminous base of lotus flower and sensual woods. The spray is presented in a unique gift box that is wrapped with a contrasting texture of fine linen over a natural colored paper and accented with a heavyweight textured label.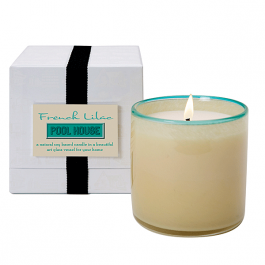 The LAFCO Pool House Candle has been designed to complement the ambience and decor of your home. With the French Lilac Candle, fresh air and lilacs in full bloom come together with rambling roses and a bit of sweet pea in this bright summer fragrance. Perfect for the pool house.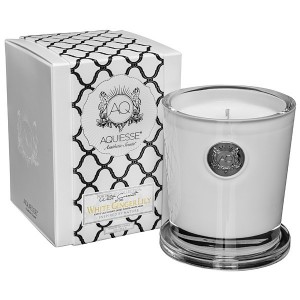 White Ginger Lily Scented Soy Candle by Aquiesse creates an indulgent ambiance by inspiring the emotions evoked through the bounties of nature. The candles are perfectly balanced in the purest natural wax, and ignited by a carefully selected led-free wick for as clean, luxurious burn. Will quickly infuse your space with just the right amount of fragrance.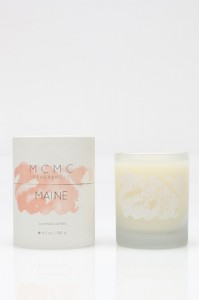 Maine is inspired by a day spent on the coast of Maine, with notes of Bulgarian rose absolute, local clary sage, and wild Somalian myrhh. This candle is hand-poured in Brooklyn, with a blend of soy, vegetable and beeswax, and a 100% cotton wick.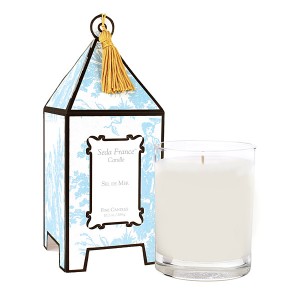 The Sel de Mer candle begins with light green marine notes and layers it with sea moss and the fresh perfumes of cyclamen and lavender, then finishes with touches of earthy wild sage and citrusy petitgrain – all capturing the ocean's most naturally pure product.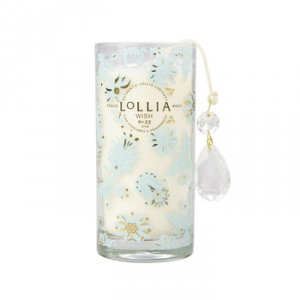 Lollia Wander Petite Perfumed Luminary is a floral escape for the romantic dreamer. Night blooming Jasmine and ancient Cypress adrift on moonlit paths of Water Lily and delicate, dew drenched greens.