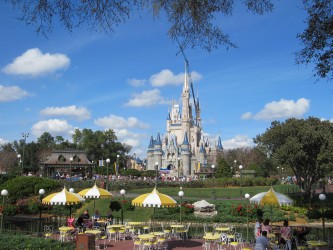 When I was a kiddo living in California, a trip to Disney meant piling in the car, a few too many bathroom stops and within a couple of hours you were walking through Sleeping Beauty's Castle and enjoying Fantasy Land.  Well folks, we are not in Pixie Hollow anymore (or Anaheim, California for that matter) and my how things have changed.
When we decided to take a trip to Disney World (which apparently is about the size of Manhattan) it was so overwhelming that I started interrogating my friends looking to unlock the code to planning a Disney World vacation.  This led to some great answers but even more questions as I was pointed toward websites, books and blogs, a labyrinth of information all targeted at planning the perfect Disney World vacation.  There was simply no way I had time to absorb it all, but who wants to plan expensive childhood rite-of-passage and magical family experience on a wing and a prayer?  I was surprised to find myself filled with stress and dread over something that was supposed to be fun and exciting.
Then I found Allison Hart, a "vacation artist" for Marvelous Mouse Travels.  Thank goodness for Allison!  She is a general travel agent (and mother) whose passion is everything Disney.  In fact, she loves Disney so much she spent her college years in an internship program working in the parks and even worked for Disney after graduation.  If she wasn't working for Disney she was playing and exploring Disney World and all it has to offer vacationers and she now travels to Disney World often with her own family.
Allison relieved me of spending months becoming a Disney World expert because she IS the Disney World expert. She has been in every hotel in the park and has inside information on those off the beaten path attractions that can make a vacation more memorable – like catching a band at the Grand Floridian or watching fireworks from a pontoon boat in the middle of a lake.  She has crafted Disney experiences for families on very tight budgets and for families that have spared no expense and booked elaborate VIP packages.  We are somewhere in the middle and Allison helped us hit all the right notes while staying within our budget and still watches for the best deals so that she can apply them to our account.  Her approach is very consultative, right down to the types of food we enjoy and our kids ages, interests and temperaments.  We ended up with a well-rounded itinerary where we get to experience all of the adventures that are most important to us with little breaks and relaxing special times built in so that we can savor the moments.
Allison books all hotel accommodations, dining experiences (including character dining), FastPass reservations and remains the single point of contact during vacation time.  Need to swap a day at Epcot for a day at Magic Kingdom?  No need to disrupt your fun, just call Allison and she will handle it.  When booking FastPass reservations she can keep in mind that you have lunch with the princesses scheduled and she knows how long it takes to get from one point to another.  She knows the theme parks like the back of Mickey's ears.
All of this hands-on personal service and expert assistance is at no additional cost to her clients.  Disney pays Allison and Marvelous Mouse Travels, not us, and the prices are the same as if you booked through Disney online without any help at all.
---
Ever Considered Taking a Family Adventure…by Train? Amtrak Adventures.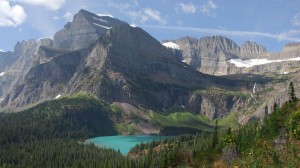 ---
Head West to Las Vegas and the Grand Canyon.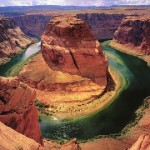 ---
Golfing with Kids.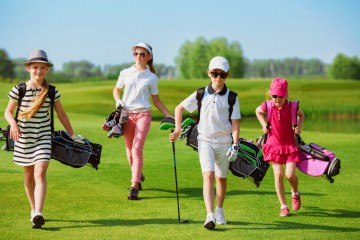 ---