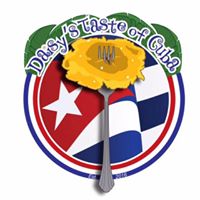 I don't know about you, but I can't wait for the new restaurant Daisy's Taste of Cuba to open.  They are expanding from a food truck in Garwood to a restaurant on South Avenue across from the train station.
And even better news! They are holding a soft opening tonight from 5 – 9 pm. It will offer  a limited menu, but are inviting everyone to come and try their amazing authentic Cuban food. The full menu will be up and running very soon.
It is BYOB so be sure to bring a bottle, and enjoy a great Thursday evening at this new space in town.
Daisy's Taste of Cuba at 301 South Avenue West  www.daisystasteofcuba.com