by Hope Fallin of Hope Fallin Color Design 
Is your entire house gray, beige, cream, or white? Or a combination of all four?  Are you constantly seeing bright colors in a home magazine and wishing you too could bring those bright greens or blues into your home and wardrobe? Hope Fallin is here to help cure your colorphobia.
Then you need help. Don't worry, there is a cure for Colorphobia. The first step is always admitting you have a problem. So stop reading and look around your home and in your closet before you go any further.
Okay, after looking around, you've returned for helpwhich means you finally accepted you are Colorphobic. I didn't even have to come to your home and stage an intervention. We've made progress already!
Most of us choose to wear and design with neutrals because we are so afraid of making a mistake or ending up with a trendy color that is "out of fashion" before we even paid off the credit card bill. Take a chance and move out of your comfort zone. You will be so happy you did.
Here's My 5 Step Program for Beating Colorphobia…
and bringing color into your life once and for all!

1. Choose your Favorite Colors.
If you still have little kids at home, open their Crayola 64 pack and pick 2 or 3 colors that you immediately gravitate toward. Let your inner child out and do not THINK about which colors would work in your home; choose from the heart. Or go to the paint store and choose paint chips that speak to you.
Now, you have what I like to refer to as "YOUR COLORS" that speak to you. These are colors that make you happy. Incorporate these colors into your life. You may need to go up or down a shade to make it work in your space or wardrobe, but keep these paint chips and/or crayons with you whenever you go out shopping. They should become a part of your home and wardrobe.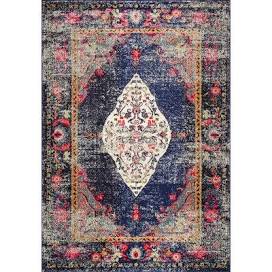 2. Take "YOUR COLORS" with you to your favorite home store.
My favorite place for this type of shopping is Homegoods because they have great products and are usually already separated by color. Look for small accessories like vases, pillows, throws, tabletop goods, art work, etc. that have "YOUR COLORS" in them. A colorful rug
 can completely transform a dull room.
Buy what you love and worry about finding a place for it later. Keep "your" colors in mind whenever you are shopping for home. This will make sure you develop a cohesive color scheme throughout your home. When you're browsing at an art show, flea market, or design store, look for items in your new color wheelhouse.
3. Go to your favorite Wallpaper supplier.
Take an hour to just sit and look through the books (or call in a Color Designer like myself who will bring a curated wallpaper collection to your home.) Find patterns that have "your colors" in them. Choose your 3 favorite patterns and ask for samples. Take those home and see where in your home you could add these wallpapers. Wallpaper adds color, interest, and even texture to your home. I am not asking you to wallpaper your entire entry way with a bright, geometric print wallpaper. That would be way too much way too fast for a colorphob.
My favorite places to use wallpaper with with pops of color and/or bold prints are:
Powder Rooms:

Behind Built in Bookshelves

Hanging on Walls in Beautiful Frames

Kitchens:

Mudrooms:

Laundry Rooms:
4. Add "YOUR COLORS" to your outdoor space.
The exterior of your home is a great place to add color. Most of us also have very neutral exteriors and adding color via the following will add pizazz with little effort or expense:
Flowers and plants
Outdoor pillows
Lanterns with colored candles
Patio Umbrella
Towels if you have a pool
Garden Stools
Window boxes with bright flowers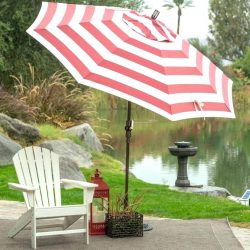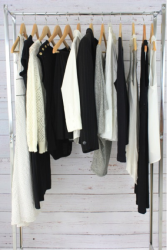 5. Address Your Closet.
Now that you've added some color within your home, you need to add some in your closet. Most of us live in yoga pants and jeans. Even our dressy clothes, tend to be black dresses or black pants with black blouses. If we get really wild, we will wear navy with our white jeans in Spring and Summer.
Going back to "YOUR COLORS" which you choose for your home, head to the mall or a local boutique with your crayons or paint chips in tow. As you browse, keep an eye out for these colors in regards to the following items and then incorporate them into your more basic outfits:
Scarfs: 

This is one of the easiest ways to add color to your outfits and is so inexpensive too.
Jewelry: I love to buy statement rings and necklaces that have pops of my favorite colors.

Cardigans:

 This is my favorite way to add color easily. My favorites are Tory Burch cardigans. I have one in an orange red that I love and wear all the time with those white jeans and navy blouses.

Tees & Tanks:

I buy mine on Amazon and have a million colors. I can wear them year round- alone in the summer and with cardigans (this time dark colored ones like black, beige, and navy) during the rest of the year.

Summer dresses and rompers:

I believe that summer is the time to wear the most color. I bought a romper today that was a bright cobalt blue and I am dying for the weather to warm up enough to wear it
Now actually work on making the closet itself colorful. Incorporate some of the previous steps into a closet makeover. Consider using wallpaper in your closet either on the ceiling or on the walls. Find colorful hangers. If you have shelf space, display colorful accessories
.
And when you're done, email us with your home and closet makeovers! 
We can't wait to see how it turns out!
---
How to Stage Your Home to Sell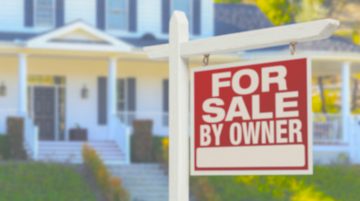 ---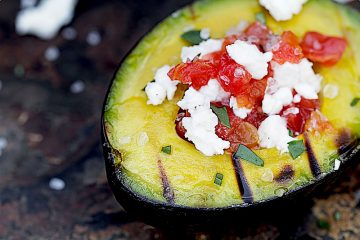 ---
Are Your Friends Having More Sex Than You?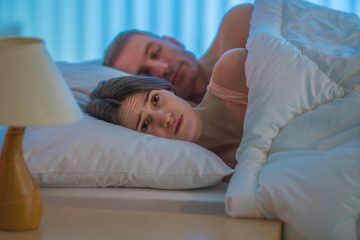 ---
Our All-Time Favorite Get-Aways