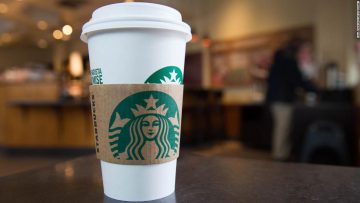 Kudos to Starbucks for giving back! To recognize the significant efforts of the front-line responder and health care community during the Covid pandemic, Starbucks announced today that it will offer a free tall brewed coffee (hot or iced) to front-line responders at participating Starbucks stores throughout the month of December to show appreciation for those keeping our communities safe during COVID-19.
Since the start of COVID-19, Starbucks has provided:
2M+ free cups of coffee to front-line responders
300,000 care packages and letters, each with 1 pound of Starbucks whole bean coffee, to first responders and health care workers in partnership with Operation Gratitude
120,000 cups of coffee and thousands of Starbucks gift cards to local hospitals and front-line responders
110 pallets of K-Cup pod donations to hospitals and military units
The company also donated $100,000 to National Alliance on Mental Illness (NAMI) to support virtual mental health resources for front-line responders and has plans to surprise 50,000 front-line responders with care packages and Starbucks gift cards this holiday season. Read more here.