Whether it's for a small get-together or you just want to celebrate a nice afternoon, there is always a reason to make cupcakes. Make them memorable with this inspiration.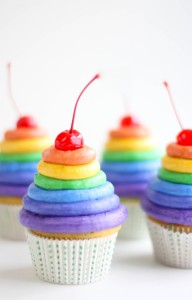 Sprinkle Bakes shows you how to make these Rainbow Cupcakes. Using a white cake mix may be a time-saving option for busy bakers. Using disposable cups or bowls is a good idea when mixing so many different colors of icing.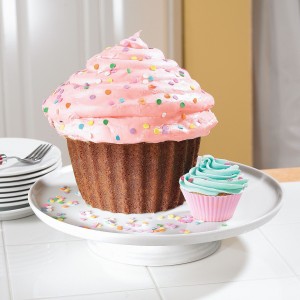 Big Top Cupcake is the fun way to serve up a giant cupcake (I've used it, it is awesome). The silicone, non-stick mold is an original new design for serving up fun. Just bake, assemble, and decorate. Special removable insert leaves space inside the cake to include your favorite filling such as, ice cream, whipped cream, or fresh fruit. Includes top mold, bottom mold, and removable insert.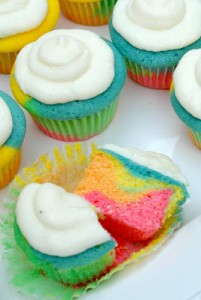 Three Square Chef illustrates the tie dye cupcake technique, but its pretty simple. Separate the batter into five bowls, dye each using liquid food coloring and layer a tablespoon of each color into the cupcake liners.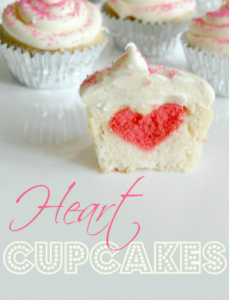 These heart-in-the-middle cupcakes are so cute and are easy to make. A Helicopter Mom will show you how.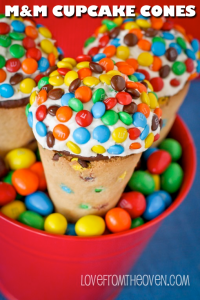 Love from the Oven uses Duncan Hines chocolate cake mix, candy cones, vanilla frosting and mini M&M's. Stir some M&M's into the frosting, to duplicate the ones baked in to the cones.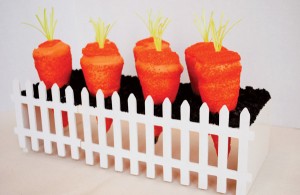 Carrot cupcakes from Hostess with the Mostess. Cake batter is baked inside an ice cream cone, topped with icing and then coated in orange candy and oodles of sprinkles. Edible grass provides the finishing touch on top.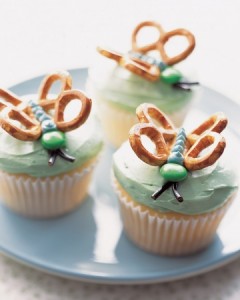 Martha Stewart created these adorable butterfly cupcakes with candy heads, pretzel wings, and licorice antennae to form the butterflies.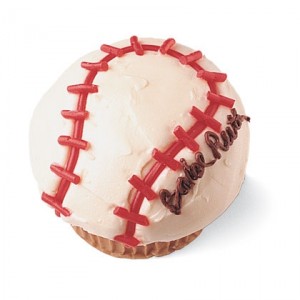 Make a cupcake shaped like a baseball, Family Fun will show you how.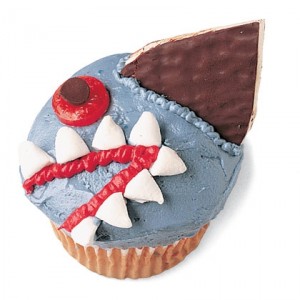 The kids will want to take huge bites out of these cupcakes from Family Fun.