Does anything taste as good as that first BBQ hamburger of the season? The smell of it … the ketchup dripping on your hands … the toasted bun — Yum! But, by mid-July, if you are like me, you've already had your fill of chicken, hot dogs and burgers.
Here are some new grill recipes to mix it up: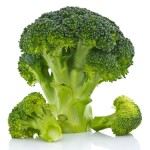 You know peppers, onions and tomatoes are great on the BBQ, but have you tried Broccoli on the Grill? Just take a head of broccoli, roll it in Ranch dressing, put it right on the rack and turn frequently over medium heat until lightly browned all over.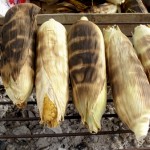 Corn on the Cob — Don't give yourself another pot to wash. Take off all but one layer of husk, soak in water or hold under running water until saturated,  grill over low-medium heat for about 10-15 minutes.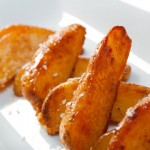 Potatoes — Cut into wedges, brush with olive oil, sea salt and rosemary. Grill over low-medium heat.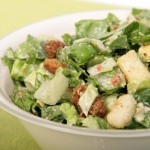 Salad? — Lightly grill your just washed romaine for a great warm base for a Ceasar Salad.
Cabbage — Grilled cabbage makes a delicious side — cut into wedges, spread butter on sides, sprinkle with garlic and onion powder, salt and pepper. Wrap in foil and grill over medium heat for about 20 minutes.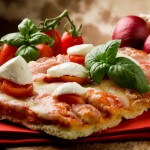 Bread — Toast a flatbread. Brush with olive oil. Add tomato, basil and fresh mozzarella for a caprese pizza. Toast a tortilla and add shredded Mexican cheese, salsa and avocado for a grilled quesadilla.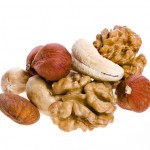 Anticipating a cool night? Roast some salted mixed nuts on foil or in a foil tray. Try stuffing a pitted date with an almond, wrap in 1/3 slice of bacon and grill until bacon done.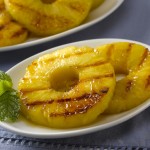 Dessert on the grill — Slice some pineapple (or buy already sliced). Grill over low medium heat until grill marks evident and it is warmed through. Serve with vanilla ice cream and caramel sauce. Put peaches whole on the grill (or any fruit with a pit) and enjoy warm and toasty. Or, for an old favorite, wrap graham cracker, chocolate and marshmallow and another graham cracker in tin foil. Place on grill until warmed through and marshmallow is melty … about 5 – 10 minutes — for BBQ S'Mores.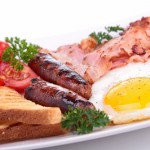 Breakfast on the grill — One of my kids' favorite morning surprises in an outdoor breakfast in their PJs. You'll need a large grill pan with griddle on one side. Bacon, sausage, eggs, pancakes … anything you can cook inside, you can make outside. This is a great morning alternative when you have house guests … get everyone outside early.