Summer isn't even "officially" here yet and it's time for Hilltoppers to register for fall sports.
The fall sports programs offered through the City of Summit's Department of Community Programs (DCP) are incredibly popular and there are new offerings this year.  (Co-ed volleyball for all ages?  Sign me up!)
So don't wait until the leaves start to turn; the time to register for the fall fun is now! Go to summitcommunityprograms.com for more information and to register.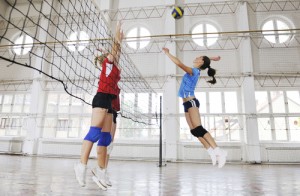 FALL CO-ED VOLLEYBALL
Led by instructors from Skyhawks Sports Academy, this program will focus on the fundamentals of volleyball by combining drills, exercises, and daily scrimmages to practice skills like passing, setting, hitting, and serving. All skill levels are welcome.
Location: Community Center, 100 Morris Avenue
Fee: $155
Summit students, grades 3 – 12
Wednesdays from September 21 – December 7
Grades 3 – 5: 4:30 – 5:30 PM, Grades 6 – 8: 5:30 – 6:30 PM, Grades 9 – 12: 6:30 – 7:30 PM
Summit residents, ages 18+
Wednesdays from September 21 – December 7
7:30 – 8:30 PM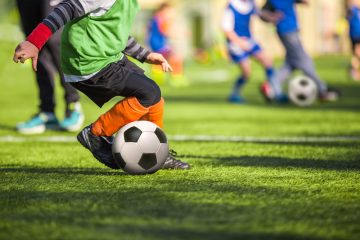 FALL RECREATIONAL SOCCER *Registration Deadline: July 5, 2016
Teams will compete in the Inter-County Soccer League.
Fee: $145 (Uniforms required)
Summit students, grades 3 – 8
Season starts early September
Practice and game dates/times/locations TBD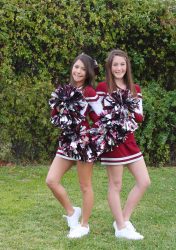 FALL CHEERLEADING
Cheer on Summit's Hilltoppers during home and away games on Sundays in the fall.
Location: Community Center, 100 Morris Avenue
Fee: $100
Summit girls, grades 5 – 8
Practices begin August 10, games on Sundays
6:30 – 8:30 PM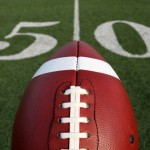 FALL YOUTH FOOTBALL *Registration Deadline: June 24, 2016
Location: Upper Tatlock Field, 26 Butler Parkway
Fee: $75 (includes $20 field user fee, helmets, shoulder pads, and uniform; additional fees – practice jersey, white football pants w/ pads, football mouth guard, all-purpose shoes, and athletic supporter w/ cup)
Summit students, grades 2 – 6
Dates/times TBD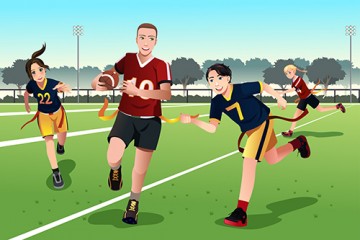 FALL YOUTH FLAG FOOTBALL (CO-ED)  *Registration Deadline: June 24, 2016
Flag football provides young players the opportunity to engage in non-contact, continuous action while improving basic skills. With an emphasis on participation and sportsmanship, this exciting program will help young players succeed both on and off the field.
Location: Upper Tatlock Field, 26 Butler Parkway
Fee: $120 (includes $20 field user fee, jersey, flags, and drawstring bag)
Summit students, grades K – 4
Games and practices on Saturdays and Sundays from September 10 – October 29 (Times TBD)