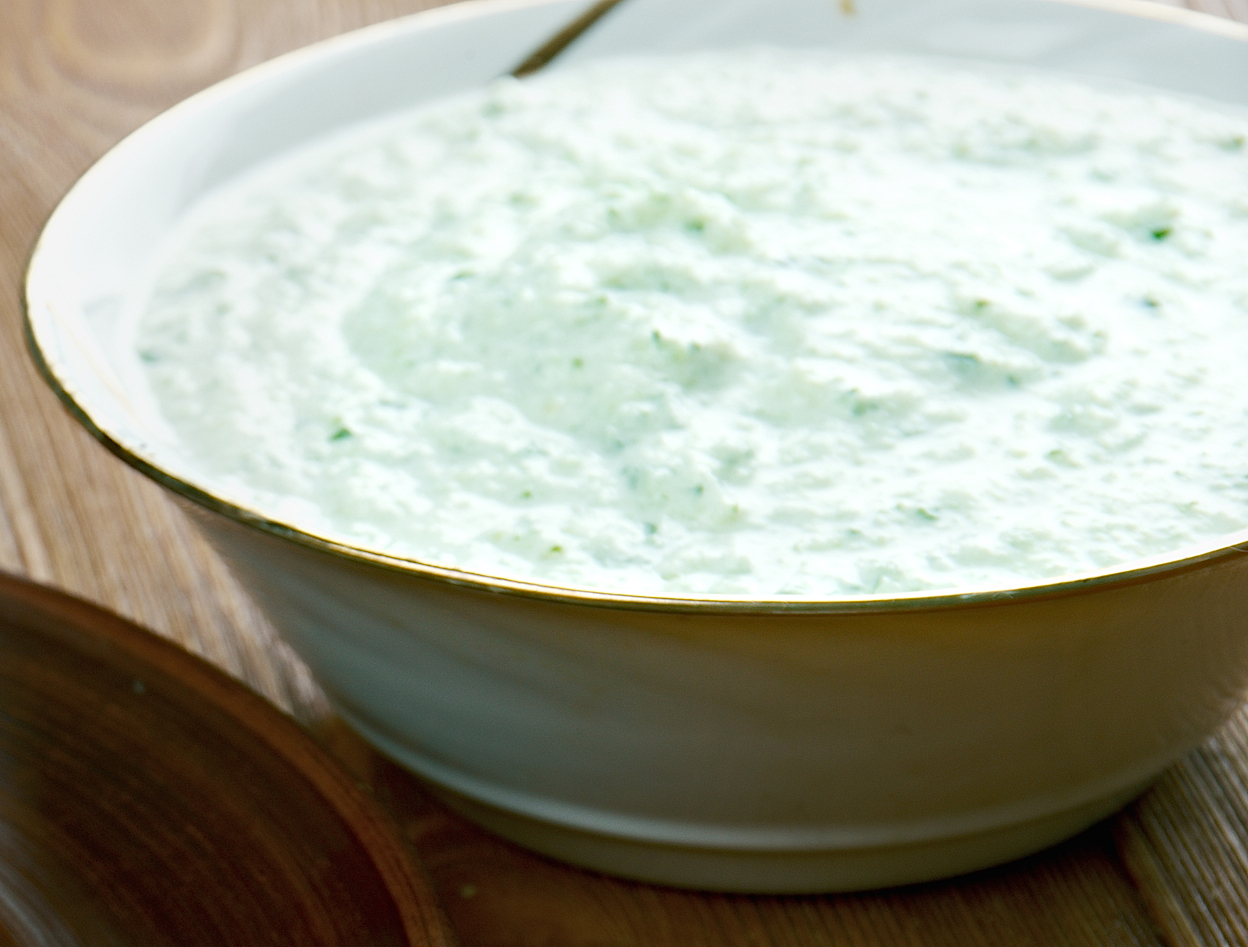 Traditional cucumber raita is used to cool the palette when you eat spicy Indian dishes but I love it alone on naan or with rice. If you ever have an upset stomach, this can be such a soothing snack. There are many versions of raita–no two are the same–it all depends on your taste. Sometimes I make it chunky and leave the cucumber and tomatoes bits whole. Other times, I use only cucumber and puree it.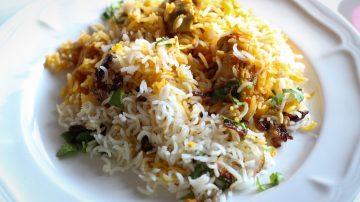 See my recipe for a One Pot Dish: Lamb Biryani.

Directions:
1 tablespoon olive oil
1 tablespoon yellow mustard seeds
2 cups greek plain yogurt
1/4 cup sour cream*
1/2 teaspoon salt, or to taste
1 cucumber, peeled and finely chopped
1/4 cup finely chopped fresh cilantro
1 tomato finely chopped (optional**)
Heat oil in skillet. When pan is hot, place mustard seeds in pan. Remove when seeds start to pop, about one minute.
Mix yogurt and sour cream into a large serving bowl. Add mustard seeds and oil. Mix in the cucumber and cilantro. If you want a smoother version, puree in cuisinart for a minute. if you prefer it to feel more like salad, add more cucumbers and tomato.
*I add a little sour cream–not Indian but it makes it so smooth and creamy and gives it a little something extra.
**Some people prefer raita without but when I add the tomato and keep it chunky, it feels more like  salad. You can experiment a bit: many people add mint leaves as well.