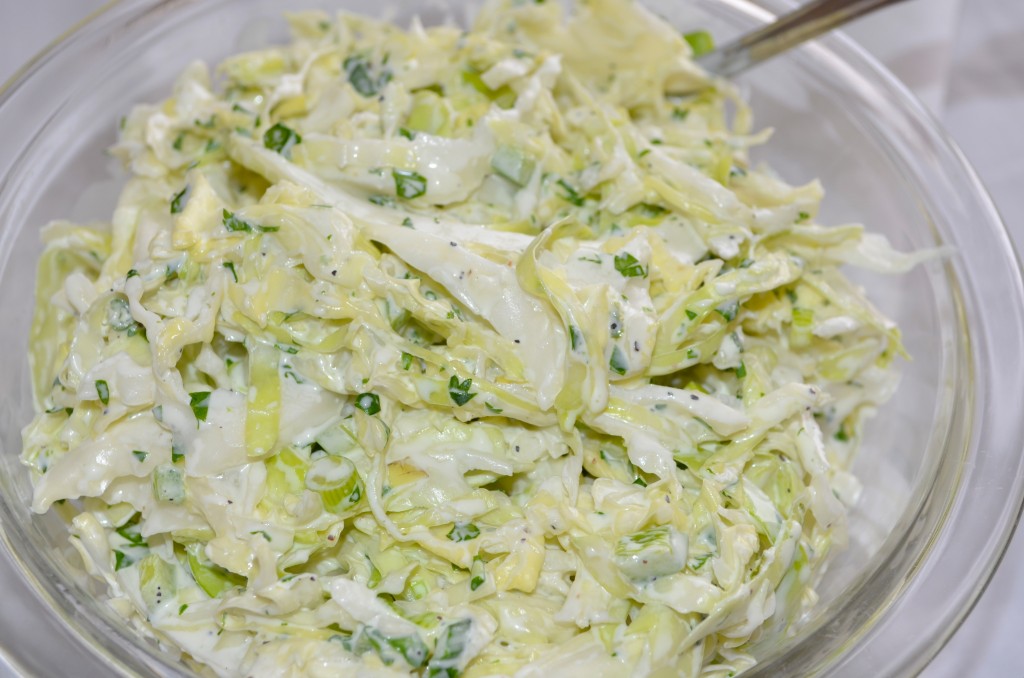 prepared by and photo by Emily S. Downs

Yes… another slaw.  It's just a super side!  This particular concoction compliments grilled fish or meat.  Has a wonderful cooling effect if served with extra-spicy entrees.

Size:

6-8 servings



Ingredients:
1/2 cup mayonnaise
1/2 cup sour cream
3 tbsp (or more) fresh lime juice
1 1/2 tsp finely grated lime peel
1 serrano chile, seeded, minced
2 garlic cloves, pressed
1/3 cup chopped fresh cilantro
8 cups thinly sliced green cabbage
4 green onions, minced (about 1/4 cup)



Directions:




Whisk mayonnaise, sour cream, 3 tbsp lime juice, lime peel, chile, and garlic in large bowl.  Stir in cilantro.  Add cabbage and green onions; toss to incorporate evenly.  Season with salt and pepper.  Cover and chill 1 hour (can be made 1 day ahead.  Keep chilled).