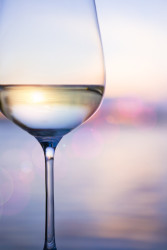 Say it ain't so! We're surrounded by "Back to School" messages and Labor Day commercials bombard the airwaves – but I'm not giving in – summer isn't over yet! I'm going to put on my white bucks and seersucker party pants, pick up some delightfully light and refreshing Albariño then relax on the deck or maybe head 'down the shore' one more time!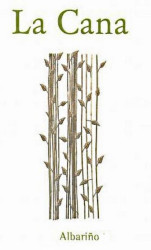 Albariño, from Spain's Rias Baixas region, is often compared to dry Riesling because of its minerality and zesty acidity, or sometimes to Viognier for its fleshy texture and tasty flavors of peach and apricot, while some even associate it with the flowery characteristics of Gewurztraminer or Alsatian Pinot Gris.
The La Caña, 2013 Albariño smells like a bouquet of white flowers and fresh lemon zest. The palate brims with peach, citrus and white pepper flavors. Nervy acidity and stony mineral flavors keep the fruit from getting too exuberant but the lemon and green apple flavors keep rising to the top like a school of dolphins in the LBI surf.
If you prefer a richer style of white wine, try the DO Ferreiro's 2013 Albariño.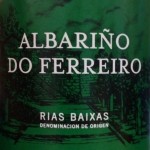 It is also resplendent in its white flower scents but the fruit aromas lean towards stone fruits and pithy citrus. The telltale strong minerality is there, bordering on smoky or flinty, and the rich fruit flavors are reminiscent of green apple skins, Bartlett pears and lime pith.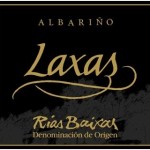 My perennial Jersey shore staple is the Laxas, 2014 Albariño. The enticing aromas combine apple blossom and white peach scents with subtle wet stone aromas. Satisfyingly refreshing with complex flavors that swirl round and round your mouth like a boardwalk tilt-a-whirl manned by a sleepy carnie worker.
Capture the waning days of summer with a bottle of crisp, clean, refreshing Albariño. You'll find it's a versatile companion to light cuisine from the sea, steamy summer days, and an even steamier novel. So water down the backyard slip-n-slide for the kids, then let a little Albariño slip-n-slide down your throat.
Want to give Albariños a try? An Albariño Wine Tasting is planned at The Wine Seller this Friday the 21st and Saturday the 22nd between 3PM and 8PM. 6 West Ridgewood Avenue, Ridgewood, NJ 07470