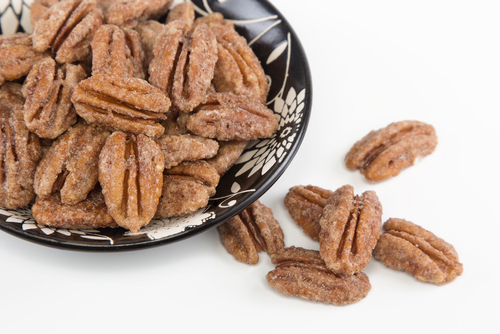 In need of a quick hostess gift? Holiday exchange catch you off guard? A batch of homemade candied nuts will suffice in such a pinch. Sally's baking addiction has this delicious and simple recipe and I thought Tips should pass it along.
Ingredients:
5 cups pecan halves, unsalted
1 cup whole almonds, unsalted
2 egg whites
2 tbsp water
2 cups granulated sugar
2 1/2 tsp ground cinnamon
2 tsp salt


Directions:
Preheat oven to 300F. Line two large baking sheets with parchment paper and spray with non-stick spray; or use a silicone baking mat. Set aside.
Mix pecans and almonds in a large bowl. Set aside.
Using an electric mixer, beat egg whites and water on medium-high speed until stiff peaks form, about 4-5 minutes. Add the sugar, cinnamon, and salt, gently folding util combined.
Pour/spoon sugar mixture over nuts and stir to coat completely. Spread nuts over the baking sheets and bake for 45 minutes, stirring every 15 minutes. Allow to cool completely and enjoy. Store nuts at room temperature for a few weeks, covered.
Here's a Variation on the Sugar Cookie:
Maple Cut-Out Cookies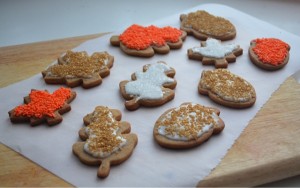 ---
One of Our Favorite Holiday Cookies:
Peppermint White Chocolate Chip Cookies.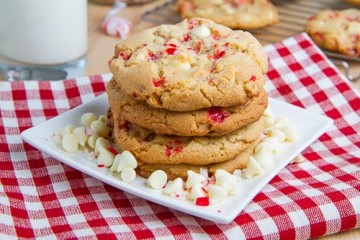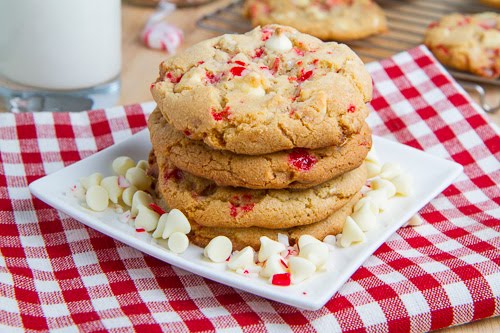 ---
Find Out What's on Amy's Christmas Wish List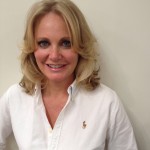 ---
Is Your Elf on the Shelf Stressing You OUT!?
We Have Elf Ideas for You.