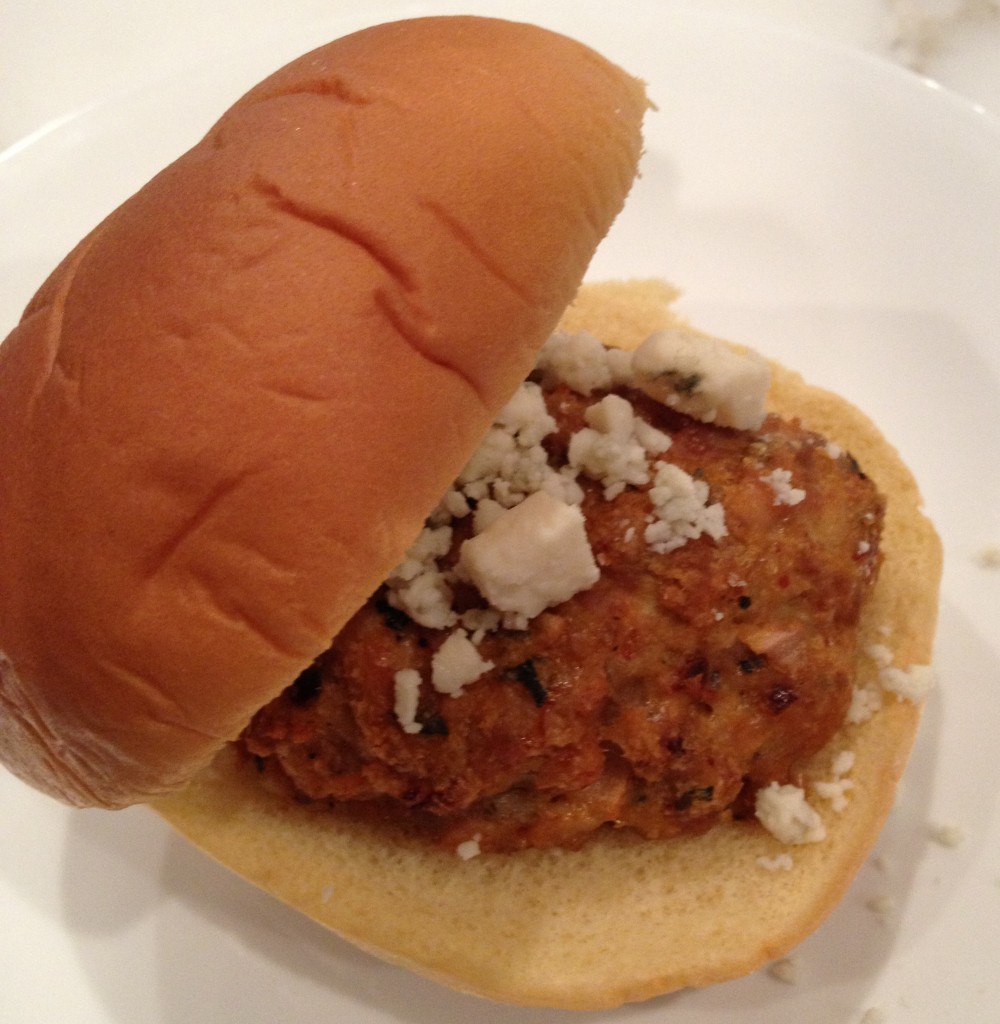 My kids love buffalo chicken sandwiches. This is a quick and easy dinner to whip together for all of us to enjoy. I hope you find it helps you in the kitchen as well.

Size:

4 burgers



Ingredients:
1 lb ground chicken breast
1/4 tsp garlic powder
1/4 small red onion, finely diced
1/2 tsp dried parsley
1/2 tsp dried basil
1/2 tsp crushed red pepper
1/4 cup plain bread crumbs
pinch of salt and pepper
1 Tbsp olive oil
2 Tbsp buffalo wing sauce
4 whole wheat hamburger buns
2 oz crumbled blue cheese
2 Tbsp buffalo wing sauce, for serving



Directions:




In a large bowl, mix the ground chicken with the following 8 ingredients (through wing sauce). Divide into 4 equal patties.

Preheat a grill, or the oven to 375 F.

Grill for 3-5 minutes per side (depending on thickness) or bake in a baking dish sprayed with non-stick cooking spray for 15 minutes.

Serve with 1/2 ounce crumbled blue cheese and 1/2 tablespoon of buffalo wing sauce. Serve with your favorite coleslaw topping for an added touch!