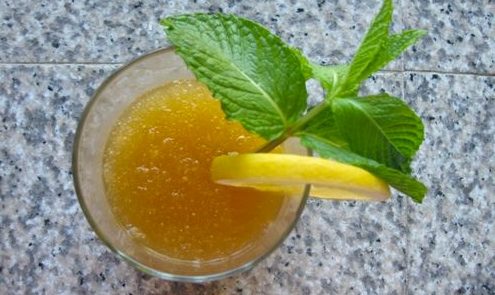 photo creds: ksarahdesigns.typepad.com

Superlicious slushy sipper of the summer. Can't let a summer slip by without a batch of these. Make sure to allow a full 24 hours of proper freezing time until ready to serve. This one is a definite crowd pleaser and fantastically refreshing.

Size:

Close to a Gallon! Crowd worthy..



Ingredients:
2 (12 zo) lemonade
1 (12 oz) orange juice
1 cup sugar
6 cups water
1 tea bag in 2 cups boiling water
3 cups bourbon



Directions:




Stir all ingredients together and freeze. Stir after 12 hours… wait… and in 24 hours you have your slush! Scoop and serve.