Hi there Westfield, Jill Baker here to let you know about what's happening in and around town.  As I headed out trick-or-treating for my first Halloween back in Westfield with my son and husband in tow, I couldn't help noticing the level of excitement in the air!  There were so many kids and adults out trick-or-treating in costume and the homes did not disappoint either.
We saw a house decorated like Mindcraft, a very spooky haunted house that had all the older kids running scared while grinning, and even came upon the Witches of Westfield complete with their own sewing wheels, just to name a few.  The weather could not have been nicer and it was on a Saturday to boot!  Hope everyone enjoyed a happy and healthy Halloween this year!
And now that Halloween is over, it's time to start thinking about Thanksgiving and eek, the holiday season and gift-giving already!?!  Well, I know where I'll be shopping this year. You guessed it, Downtown Westfield.  I love Westfield during the holidays, from the massive stand-alone Lord & Taylor to the local boutiques to the large chain stores.  Westfield has everything you need to fulfill all of your gift-giving wishes this year! Let's see what's happening around town this week.  And remember, if you have a great event or tip you'd like me to mention, please send me an email at: westfieldjill@gmail.com. I look forward to hearing from you soon!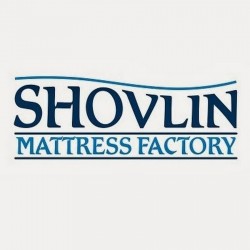 Shovlin Mattress Factory: New Downtown Westfield Store
If you're looking for the perfect mattress to lay your head on at night, look no further than the Shovlin Mattress Factory. Owned and operated by Westfield locals and my friends, Ron and Kara Shovlin, the Shovlin Mattress Factory has been in business for over 30 years. Stop into their new pop-up store, located on Quimby Street or their showroom, located on South Avenue in Fanwood.  I sleep on a Shovlin Mattress and I've never slept better! Thanks Ron and Kara : ) For more information on Shovlin Mattress Factory, please click here
                                                                                   Welcome to the Westfield Memorial Library:

There are so many fun and educational events going on for children, teens and adults happening at the local Westfield Memorial Library. For a detailed calendar of upcoming events, please click here. Below are a few of the exciting events to look forward to at the town library:
The History and Development of Westfield – Wednesday, November 4th
Genealogical Society of the West Fields Executive Board meeting – Thursday, November 5th
Don't be S.A.D. Let's Help Ourselves to 'Weather the Weather' – Thursday, November 5th
TGIF: Abbot & Costello's Funniest Routines – Friday, November 6th
Clutter Control – Saturday, November 7th
Intermediate MS Excel Expanded Class – Monday, November 9th
Intermediate Power Point 2007 Expanded Class – Monday, November 9th
It's Movie Time – Tuesday, November 10th
Friends of the Library Knitting Club-Sharing the Warmth – Tuesday, November 10th
Evening LEGO Club – Tuesday, November 10th
Veteran's Day: Library Closed – Wednesday, November 11th
Shopping, Sales and Tips for the Week: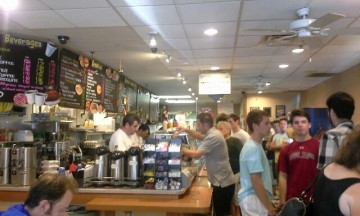 Looking for a great bagel? Stop into the Bagel Chateau on South Avenue for breakfast or lunch, in business for over 30 years.  I love the toasted everything bagel with the walnut raisin cream cheese, hmmmm!  There's a Harmon, a ShopRite Wines and Spirits, and many other great shops in the strip mall for additional shopping and great finds!  The lot is free to park in too!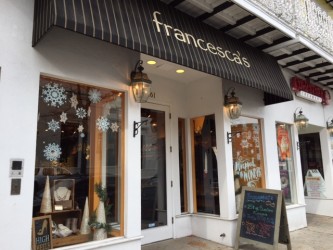 Downtown Westfield is gearing up for the holidays! Stop in to The Children's Place this week as they celebrate 40% off the entire store and an additional 75% off clearance. Francesca's boutique is promoting 30% off all footwear, buy one get one 50% off on full-priced various accessories, and an additional 40% off clearance apparel!  Student and military also get an additional 10% off at Francesca's!  Don't forget, stores stay open late on Thursdays and enjoy free parking all day Sunday. Happy shopping!