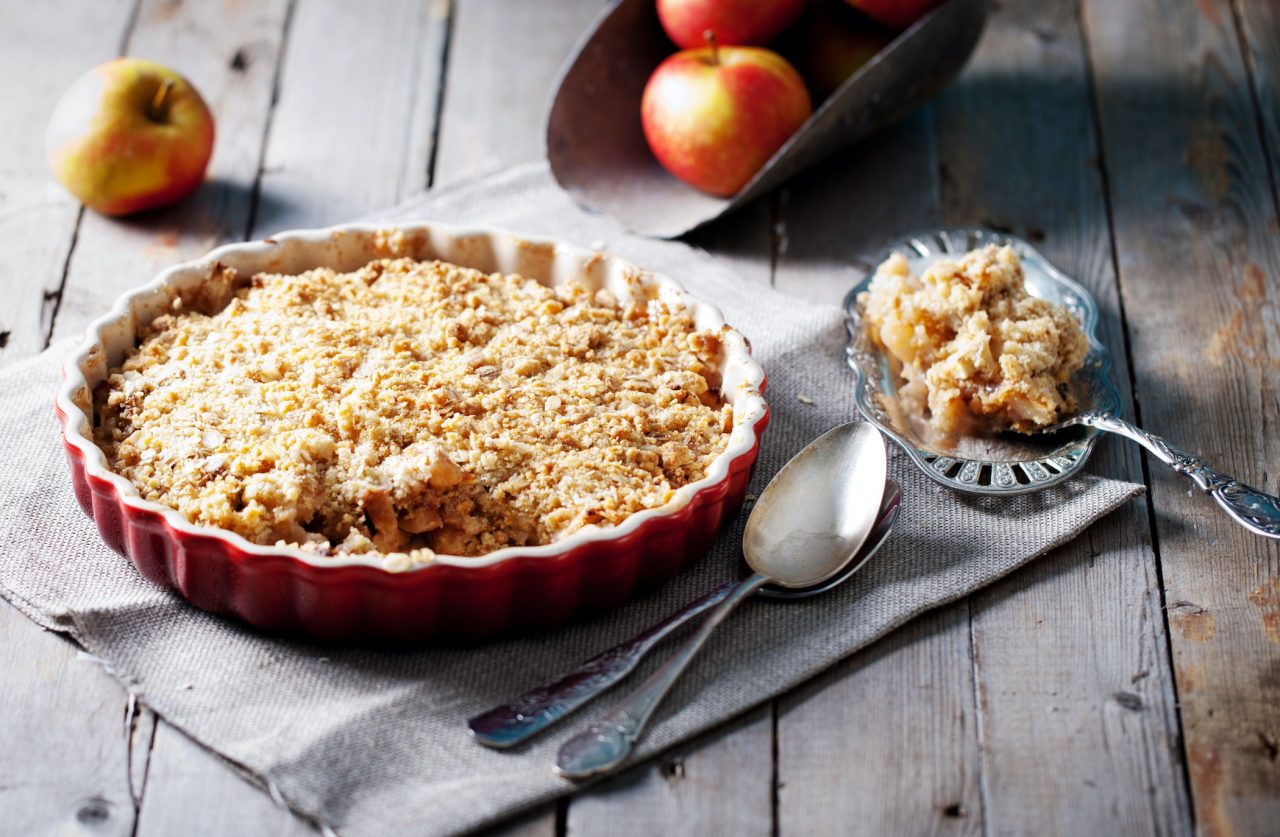 Even if I wasn't gluten free, I would prefer this to a traditional apple pie. Warm it up and add some vanilla ice cream or homemade whipped cream!
Ingredients:
6-8 tart apples sliced
3/4 cup brown sugar
1/2 cup GF all purpose flour
1/2 cup GF oats
1/3 cup butter, softened
3/4 tsp ground cinnamon
3/4 tsp ground nutmeg
Heat oven to 375. Place apples in 9″ round or 8″ square greased pan.
Mix remaining ingredients and sprinkle over apples.
Bake until topping is light brown and apples are soft, about 30 min.
Serve warm.