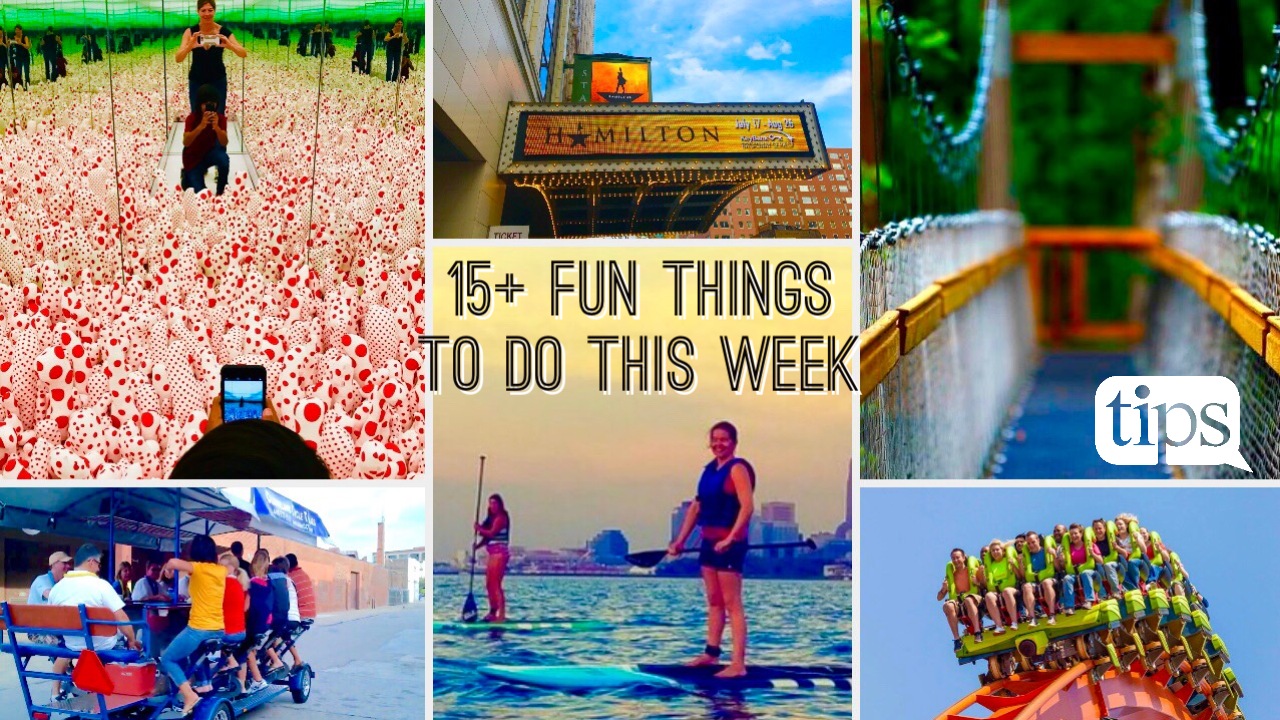 Summer isn't over yet! Enjoy these last few weeks as a tourist in your own city. Explore, try something new and appreciate all that our great city has to offer.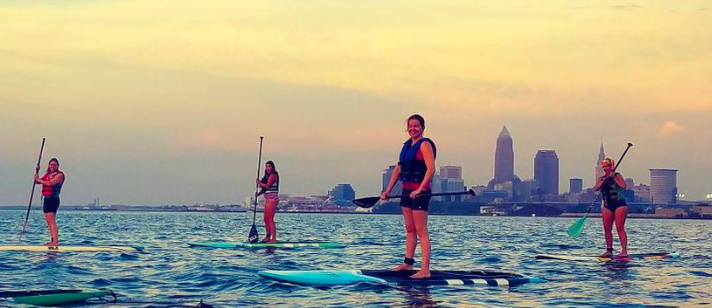 1. Paddle with a View
Try a paddling class one evening at Edgewater Park and enjoy a view of the city while you get a work out. Classes are also available at at Huntington Beach. $49 for 75 minutes. Check it out at supcleveland.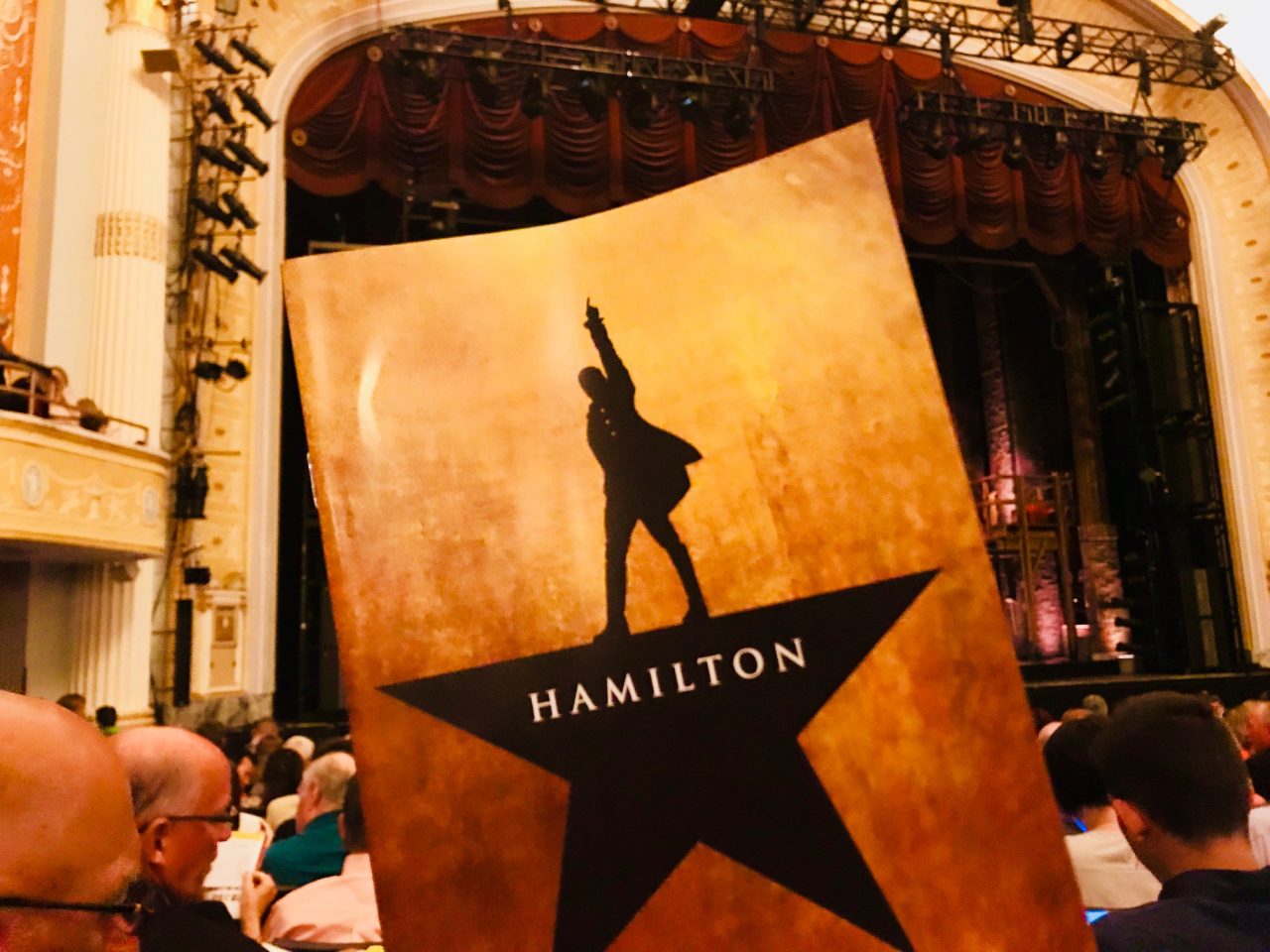 2. See Hamilton
Is it as good as all the hype? Yes. And yes, you can still get tickets–some at a discounted rates. Find out how.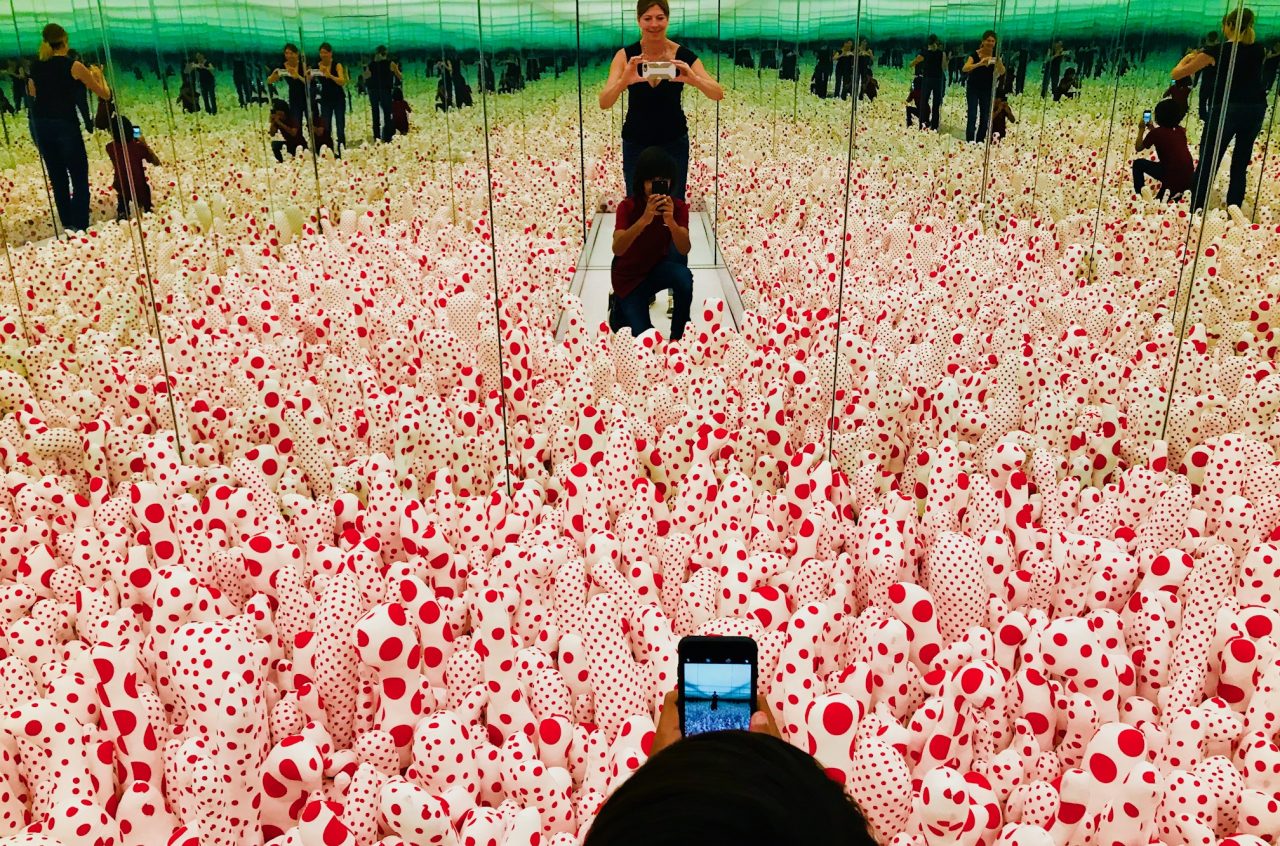 3. Think Outside the Box and Step Inside an Optical Illusion
Do not miss Yayoi Kusama's, Infinity Mirrors–I promise you'll love them and be smitten with Kusama's bold, colorful paintings. The exhibition features seven Infinity Mirror Rooms that look like small white or mirrored boxes each no bigger than about 10 x10′. Tickets are only available online on Mondays. See more of the boxes and get more info here.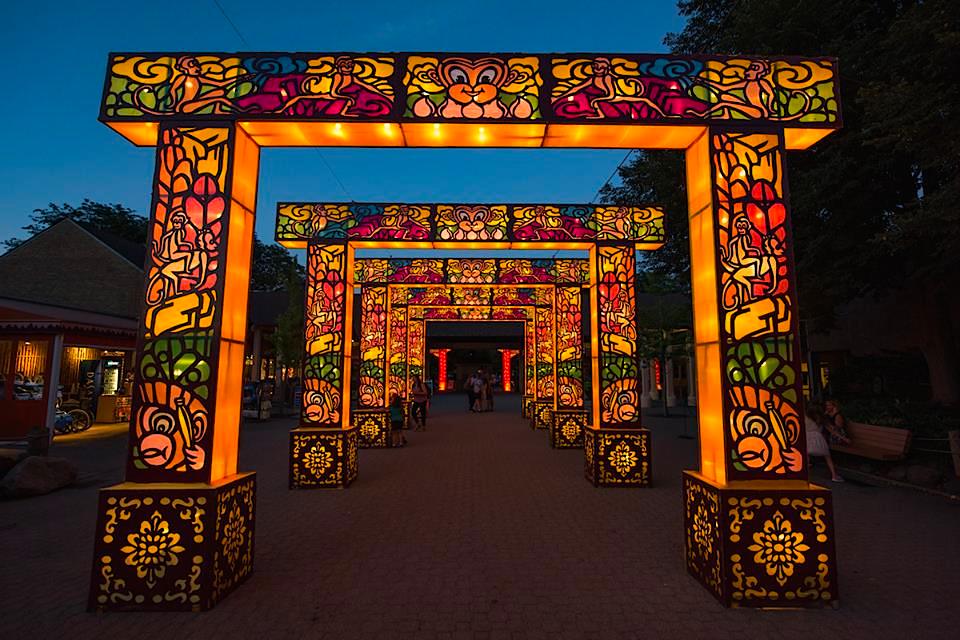 4. Asian Lantern Festival
Spend an evening taking in over 40 larger than life, colorful, customized lantern displays this summer at the Asian Lantern Festival at the Cleveland Metroparks Zoo. Click for details.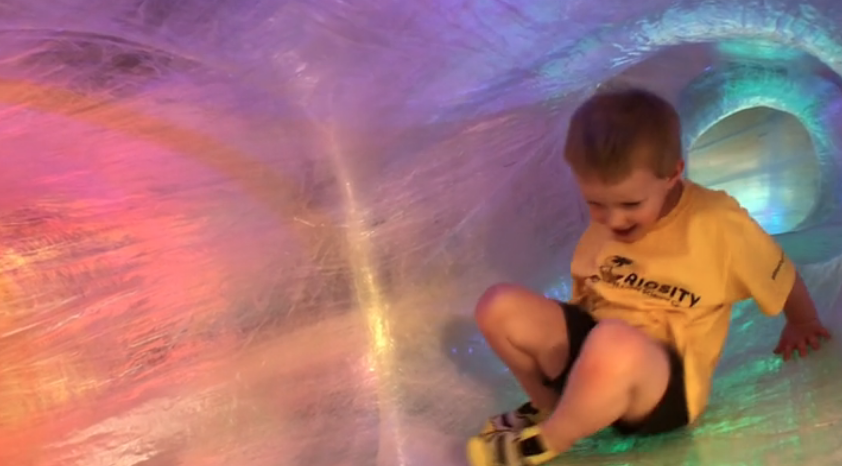 5. Get Stuck!
Explore, climb and slide through this two-level, 1,300-square-foot, sticky playground entirely out of packing tape–75 miles worth to be exact–at the Great Lakes Science Center! Get the details…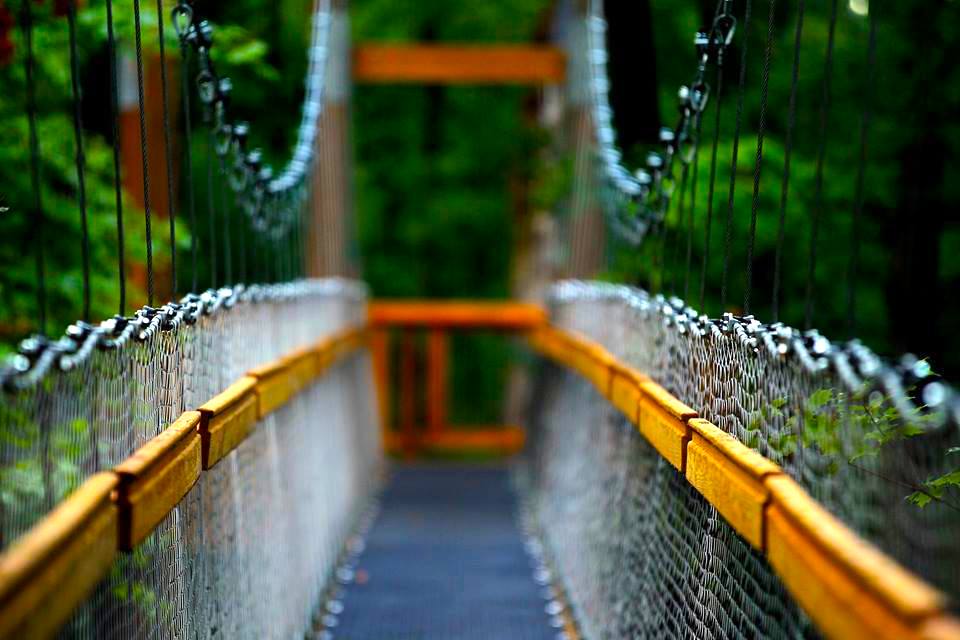 6. Walk in the Treetops
Walking to the treetops on the Canopy Walk at Holden Arboretum is truly a magical experience–even if it does make your legs feel a little like Jell-O!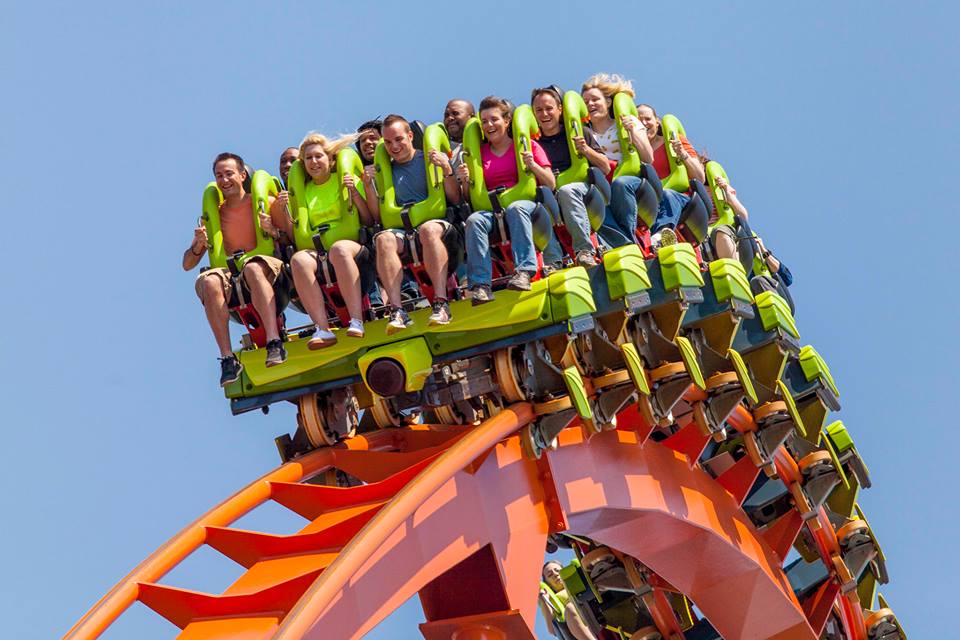 7. Take One Last Ride on a Coaster
The kids will love you if you make one last trip to ride the coasters at Cedar Point. They stay open evenings until August 19. Cedar Point
8. Take a 15 Passenger Bike Tour
Peddle through Ohio City, Tremont, Playhouse Square or Downtown with 15 of your favorite people. Leaving the kids at home? Do a Cycle & Brew tour.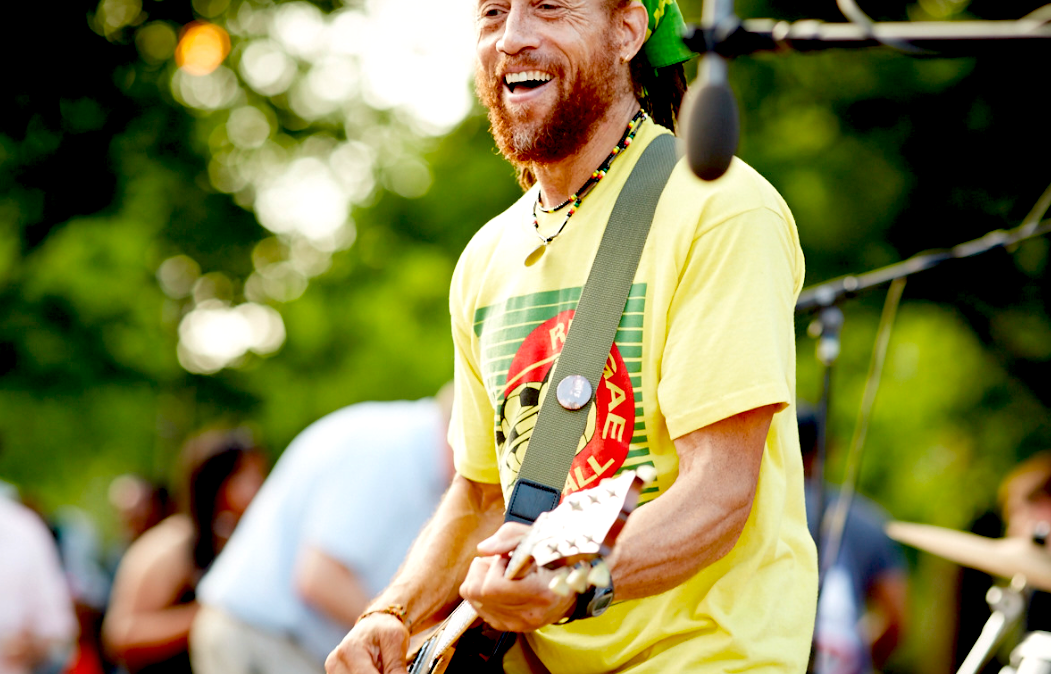 9. Enjoy a Citywide Block Party...
…because that's what it feels like when you hang out at Wade Circle on Wednesday nights. Run into people that you know, listen to live music, and let the kids run wild. Wade Circle, 10831 Magnolia Drive, Cleveland.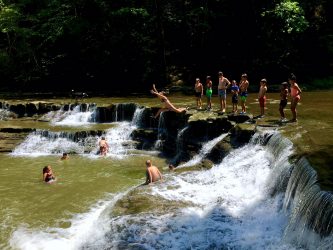 10. Jump into the Falls.
Take a short hike to Squaw Rock in and beyond as you wade through the water to the falls. For those that are brave enough, you can jump down below. Otherwise, stand right beneath the falls and let the cool water pour over you.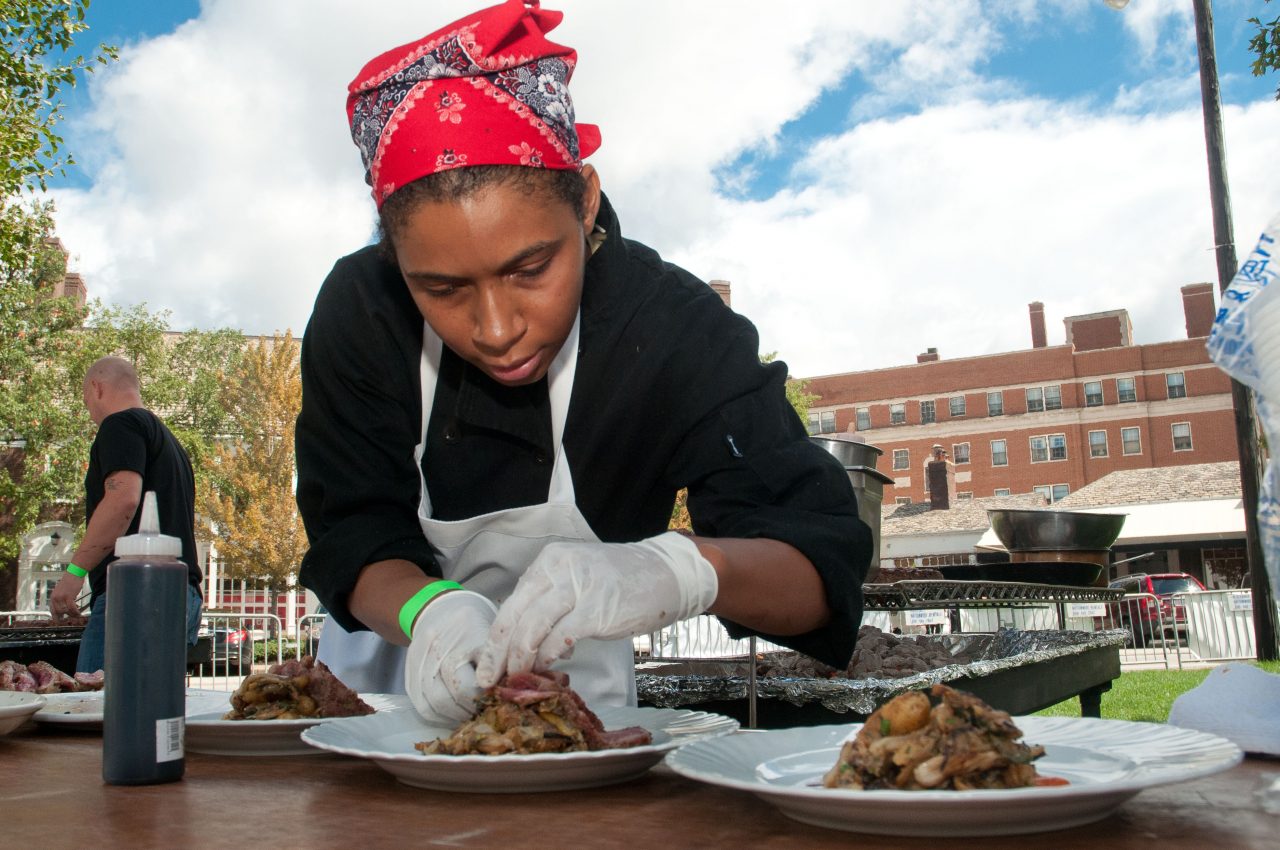 11. Eat & Drink Your Way Thru One Last Festival
Spend the day eating and drinking your through one last festival like Cleveland Garlic Festival in Shaker Square or The Feast in Little Italy.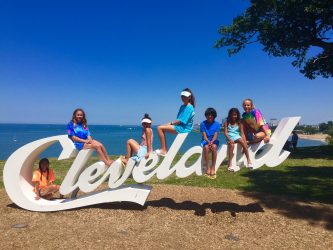 12. Visit Cleveland, the Sign That is.
I admit that this was on my list for a while and the only reason I finally did it was because I got lost going to the beach. But it was well worth it. The view is incredible and promises a great 2017 Holiday card this year! Edgewater Park.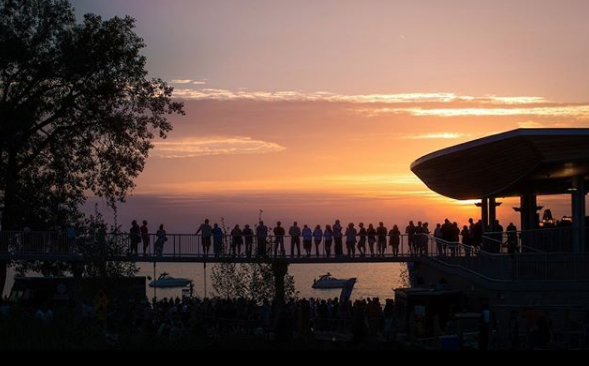 13. Spend the Day at the Beach
Sometimes we forget how lucky we are to live near a lake that feels so much like the ocean. After you visit the Cleveland sign, grab a blanket and head down to the beach. The snack bar sells everything from nachos and hamburgers to beer and wine. It truly is a place for all Cleveland comes together so enjoy the people watching! Edgewater Beach,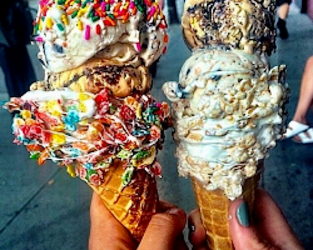 14. We All Scream for Ice-Cream
We all have our favorite so it's hard to tell you which one to choose. You might have one day left for each of our favorites:
Mitchell's, always a favorite on 2101 Richmond Road at LaPlace, Beachwood, OH or locations.
Sub Zero makes rolled ice cream and just opened on Coventry Road.
Piccadilly on Euclid makes amazing liquid nitrogen frozen ice cream that is locally sourced is out of this world!
Honey Nut, selected as Cleveland's favorite by the Plain Dealer, 28300 Miles Rd, Solon, OH.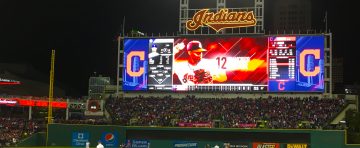 15. Catch One Last Summer Game with the Tribe.
Even though the games are packed, you can usually get a seat especially on a weekday. Root for your favorite condiment, grab a dog and say goodbye to "Slider." For Indians tickets, go to indiansmlb. Tickets start at $15.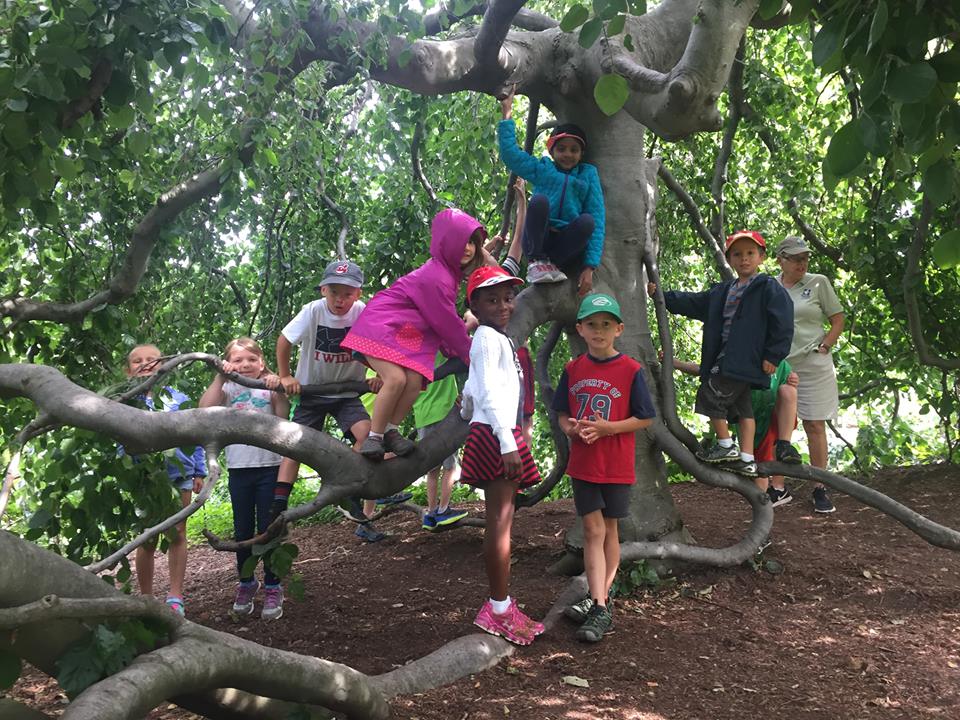 16. Explore Hershey's Children's Garden
Kids can search for frogs and fish, check out a honeybee hive or play inside an imaginative treehouse at the Botanical Garden's Children's Garden through October. Check it out at Cleveland Botanical Garden's site.
---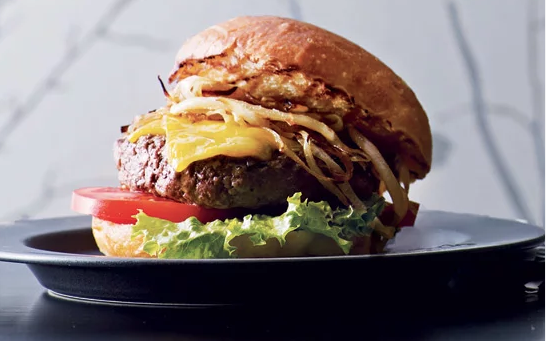 ---
25 Ridiculously Refreshing Fruity Cocktails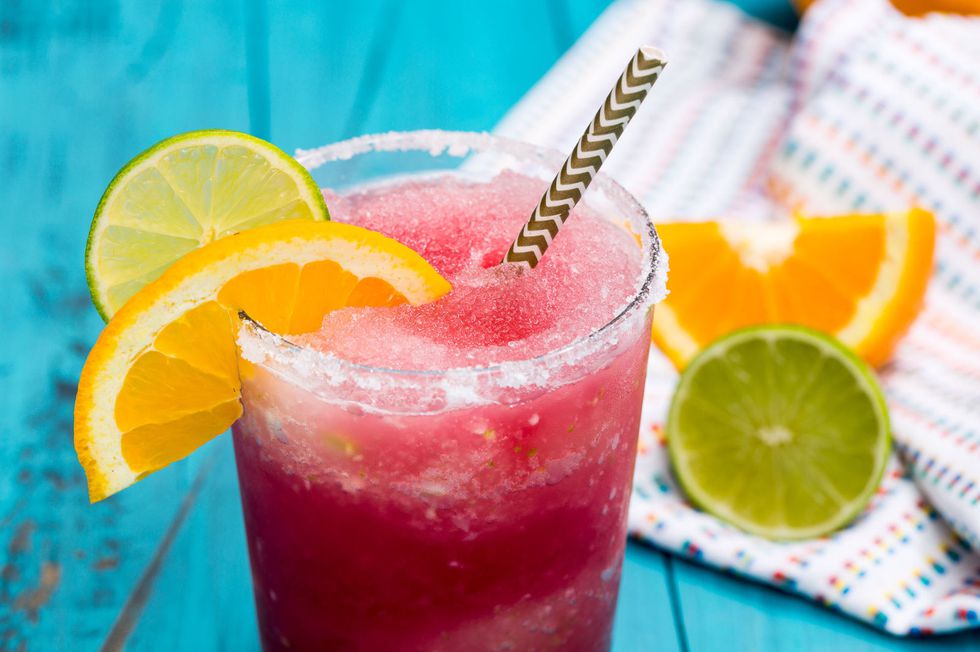 ---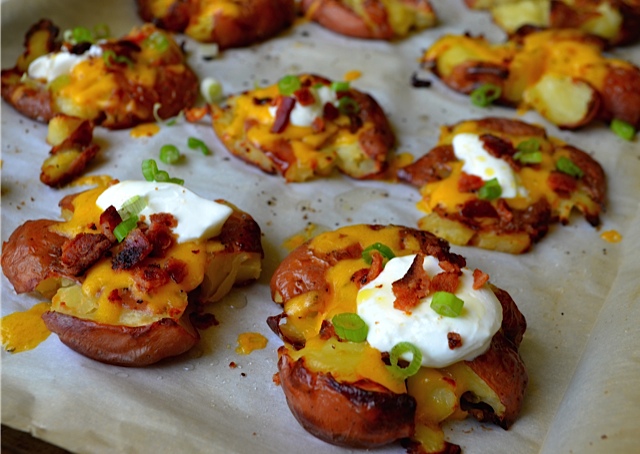 ---
Could Probiotics Help What's Ailing You?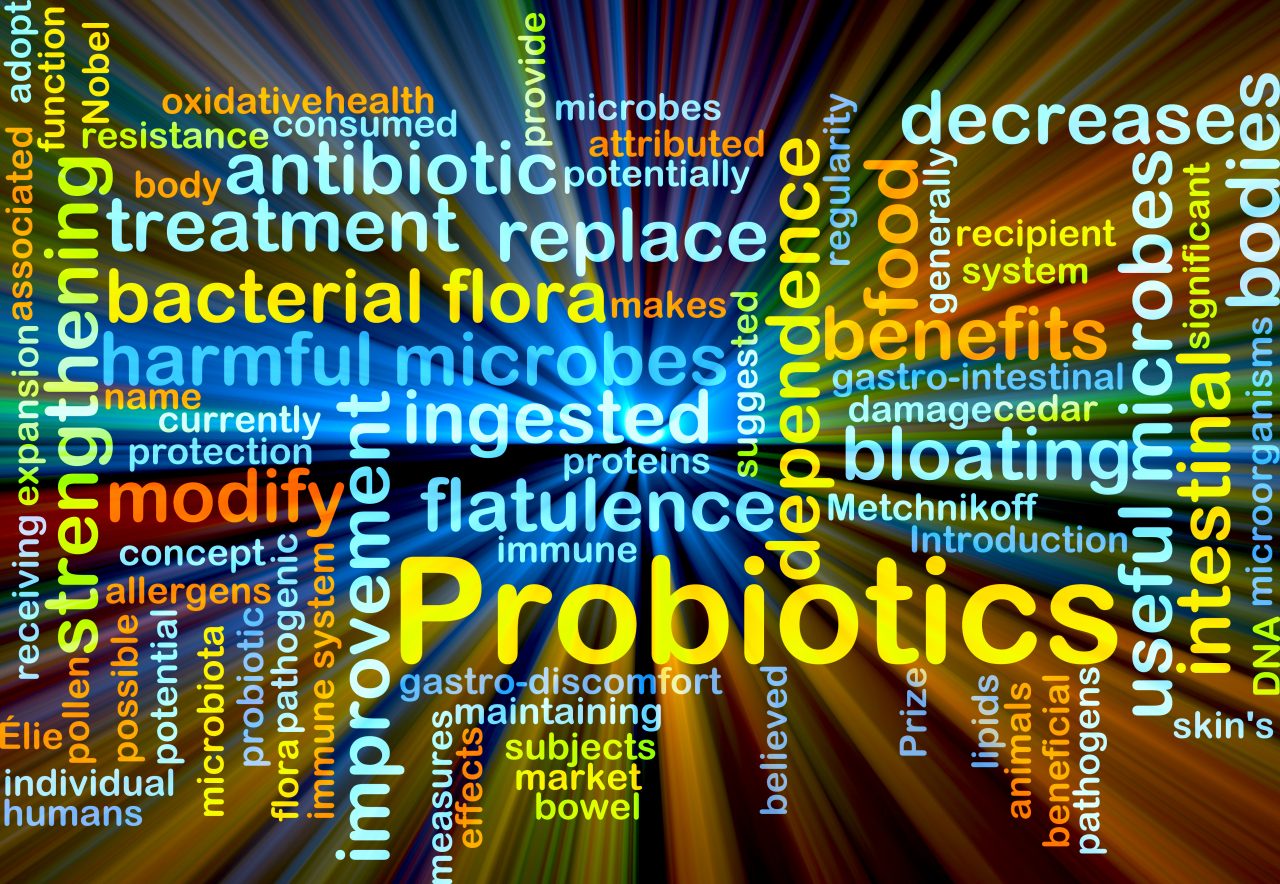 ---
Read This Before You Go Gluten-Free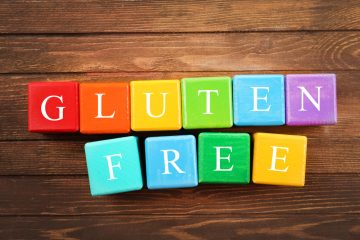 ---