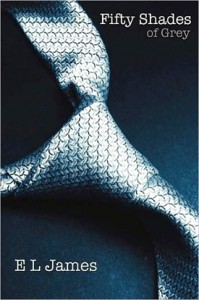 I succumbed. I read 50 Shades of Gray. I wrapped a Jane Austin book jacket around it and brought it on a trip with my husband. Evidenced by the popularity of the trilogy and the anticipation of the movie, E.L. James is a genius. She's no Hemingway, and her gross overuse of "my inner goddess" started getting to me a couple chapters in, but in many ways she nailed it. Women were clearly aching for something to arouse their senses and spark their fantasies, and they found it in the far fetched, corny and relatively mild S&M between a millionaire and his virginal, naive apprentice.
I had mixed emotions while reading it. I was embarrassed to be engaged in such a trashy novel, and at the same time, how do I say this? … really turned on. My husband has James to thank for a particularly fun weekend. Now, the movie is coming out. I saw the trailer. It won't be winning any Oscars, but I bet it will be hot. I'll again be embarrassed and probably, unavoidably randy, turning my own 50 shades of red.
So, the question is, who do I see it with? Do I see it with my husband and run the risk of making a scene? Do I see it with my girlfriends and end up giggling like a school girl? Do I see it by myself? If I do that, do I need to buy a vibrator?
Who are you going to see it with?
The first date I ever went on with my husband was to see White Men Can't Jump. There is a scene where Woody Harrelson's character puts a jar of money in his girlfriend's crotch and says something like, "Stay right there, I'm going to put my mouth where the money is." I thought I would die. That was really risque for me, and I've not matured much since. Sex scenes, even with the man I married 16 years ago, still make me wonder what the heck to do with my hands. So, I don't think I can see it with my husband, at least not if I'm sober.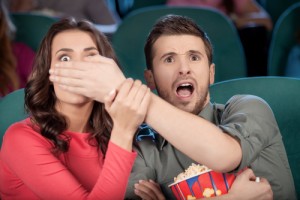 A lot of my friends read the book. We could go together, but just the thought of that is making me uncomfortable. It might be like watching porn with a bunch of women. Weird. Also, probably frustratingly unsatisfying.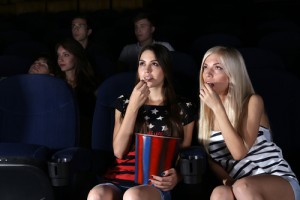 I could go solo, I know someone who is doing that, but she is lucky enough to be vacationing in a distant city when it premieres. She won't run the risk of bumping into someone she knows, who would surely spread the word she is a closet pervert.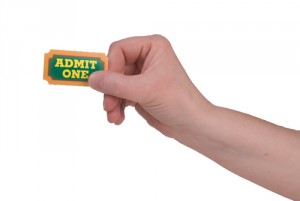 Shooooot! I have no more options but to wait for it On Demand, so I can watch it in the comfort and privacy of my own home. I'm hoping lots of you feel just like me, and it fails miserably in the theaters and hits my TV really soon. Until then, my inner goddess will just have to wait.