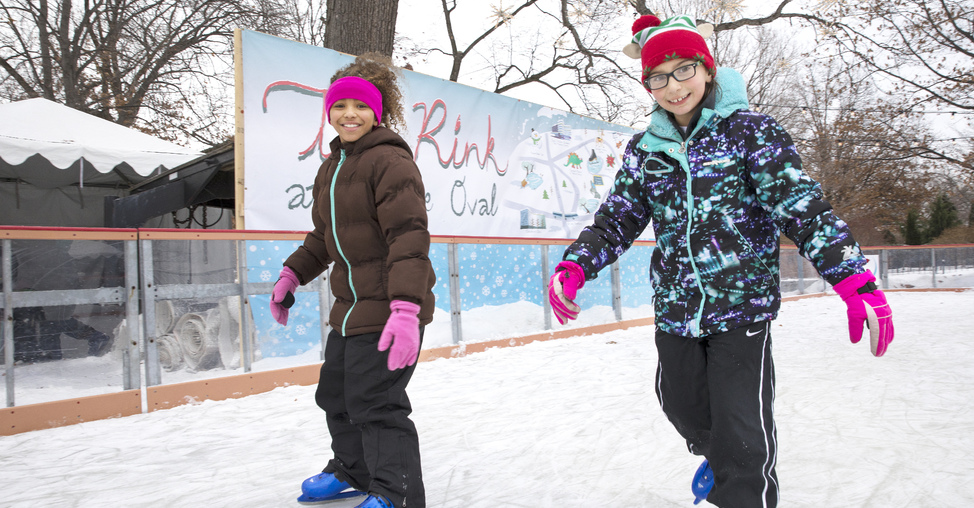 Just because it's cold outside, it doesn't mean you need to stay in!
Lace up your skates and enjoy the fresh ice on picturesque Wade Oval!
When to go:
It's open weekends through March 4, 2018.
Fridays: 3:00-9:00 p.m.  •  Saturdays: Noon-7:00 p.m.   •  Sundays: Noon-5:00 p.m.
How much does it cost:
Admission: $2
Skate Rentals: $3
Before you Go.
Sometimes the weather doesn't cooperate so definitely call before you go. 216-707-5033. Updates are also regularly posted on UCI's Twitter account. Thank you!