EVENTS FOR ADULTS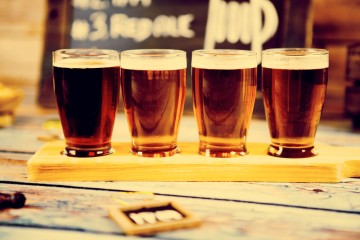 History on Tap Happy Hour
Thursday May, 12 •  5-8pm
Put on your dancing shoes and get ready to jive to some super retro beats and relive the beginnings of Rock & Roll in Cleveland.
Western Reserve Historical Society

Eat Drink and Be Local…with Someone Extinct.
Wednesday, May 18; 5-9pm
Be a part of one of the brainiest happy hours in Cleveland! Enjoy a drink while gaining knowledge of the natural world at Each third Wednesday #ThinkandDrink highlights a different field of research or area of the Museum, paired with unique experiences and interactive demonstrations.
Cleveland Museum of Natural History, 1 Wade Oval Drive, Cleveland, OH 44106.
EVENTS FOR KIDS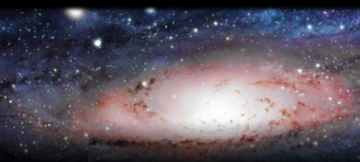 Astronomy Day
Saturday, May 14; 10am-4pm
Enjoy a fun-filled day of cosmological exploration!
• Tour Ralph Mueller Observatory  • Take a look through its telescope
•  Touch and learn about meteorites   • Activities including out-of-this-world imagination games!
Night at the Museum: An Evening of History and Mystery for Kids!
June 11, 2016 •  7:00 pm – 10:00 pm
Parents drop off their children for the evening where they will enjoy crafts, scavenger hunt, campfire, stories and snack within the grounds of the
Myers Mansion.
Children must be between the ages of 8-12. $20/Child; $5/Child with an SHS Family Membership. Reservations required (space is limited). For reservations or more information call 216-921-1201 or visit http://www.shakerhistoricalsociety.org/
Shaker Historical Society,
16740 South Park Blvd.Shaker Heights, OH 44120
CONCERTS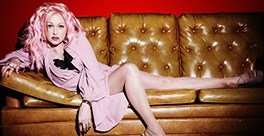 Girls Still Want to Have Fun!  •  Tuesday, May @ 7:30pm
Don't Miss Cyndi Lauper at the Hardrock Cafe.
Tickets start at $50.50
Hard Rock Cafe, 10777 Northfield Road Northfield OH, 44067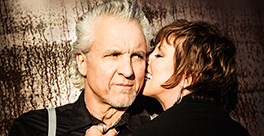 A Very Intimate Acoustic Evening with Pat Benatar & Neil Giraldo
Wednesday, May 18  •  7:30pm
Tickets
Hard Rock Cafe, 10777 Northfield Road Northfield OH, 44067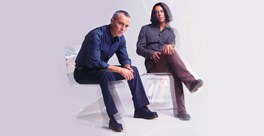 Shout, Shout Let it All Out!  •  Wednesday, 
June 8  •  7:30pm
Relive the 80s and rock out to
Tears For Fears.
Tickets
start at $72.50
Hard Rock Cafe, 10777 Northfield Road Northfield OH, 44067