A weight loss vacation is a unique opportunity to lose weight, and have fun. On a weight loss retreat, you take a week to do what you want to do, get away from stress, and use the time to truly focus on your body and your health.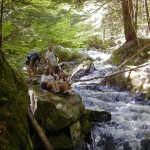 New Life Hiking Spa in Killington, VT
New Life Hiking Spa promotes health and fitness,weight loss, stress reduction and relaxation. An affordable weight-loss program at this outdoorsy New England spa focuses heavily on melting pounds via hiking the mountain right outside its doors. You'll do healthy eating and plenty of yoga, too.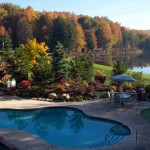 The Biggest Loser Resort, in Utah, Malibu and Upstate New York.
The average day consists of at least six hours of exercise, which includes hiking in majestic landscapes to swimming, kickboxing, and mat Pilates. There are 20 different classes offered on the rotating schedule. The low-fat, low-calorie meals hover around 1500 calories per day. You also have access to a registered dietician and licensed counselor, along with treatments like massage and facials.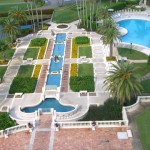 Pritikin Longevity Center, Miami, FL
With classes covering everything from building bone strength to reversing diabetes to preventing cancer, the Pritikin Longevity Center at Miami's Doral Golf Resort & Spa is dedicated to helping clients improve every aspect of their lives. Pritikin's one to two week all-inclusive program aims to not only help participants shed unwanted pounds, but to also provide the skills needed to make lasting lifestyle changes.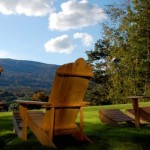 Green Mountain in Ludlow, VT
A women-only weight-loss program where you can stay anywhere from one to four weeks. This is about gaining insight into your attitudes and patterns towards food and eating while you're learning how to eat in a healthy way. It's not so much a "diet" as it is about learning how to make peace with food and yourself. You will lose weight, but it's about sustainable weight loss.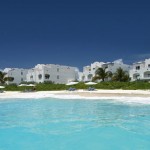 CuisinArt Resort in Anguilla
Situated on a two-mile stretch of Anguilla beach known as Rendezvous Bay, this facility offers mostly beach-front rooms, and has two restaurants serving food from an on-site hydroponic farm. Guests can train with a fitness instructor, opt for power beach walks, stability ball classes and yoga, or have a massage while relaxing in the pool.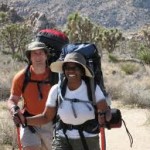 Fit Packing
The beauty of these one or two week programs is that you're hiking amid some of the most magnificent landscapes in the country, the Great Smokies, Big Bend, Mt. Rushmore, Joshua Tree National Park. You're also eating healthy food (which you carry yourself); at night you either camp out in a tent or stay in a hostel. And don't worry that you'll lag behind; each trip is geared toward a particular fitness level (easy, moderate, challenging), and the guides are happy to go at your pace.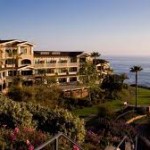 L.I.F.E Bootcamps, in Laguna Beach, CA, and Hilton Head, SC
L.I.F.E, a fitness resorts cum boot camp in Laguna Beach. Located at the swanky the Montage Laguna Beach, high on a cliff overlooking the Pacific ocean. The program offers everything from Body Age testing to life coaching to "golf fitness" classes. While the California program is in the middle of a hotel, the South Carolina location is a little more secluded (translation: you won't have the opportunity to order room service).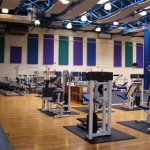 Duke Diet & Fitness Center in Durham, NC
Duke University is a no-frills weight-loss program, producing scientifically-backed results for 31 years. This is a place for folks who are serious about blazing a path to better health. A team of physicians, psychologists, nutritionists and fitness experts work with clients to come up with a plan for personal lifestyle changes.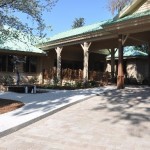 Hilton Head Health Institute on Hilton Head Island, SC
A seaside location makes this serious weight loss center, founded as a 4-week "fat farm" in 1974, feel like a spa. With a focus on transforming habits and lifestyle, guests come here not only to lose weight, but to learn to make smart nutrition and health decisions. A variety of 1-week programs blending activities with hands-on learning and seminars aim to reeducate guests about nutrition and exercise. Lifestyle coaches evaluate the health and weight-loss goals of each guest and help them choose from more than 30 fitness classes, including Pilates, beach walking and kickboxing.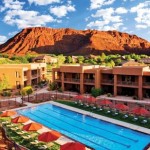 Red Mountain Spa, Ivins, Utah
This destination spa combines fitness and spa programs, outdoor activities and New Age elements that align perfectly with its Mojave Desert location. Guests are invited to take daily guided hikes, go horseback riding or rock climbing or stay indoors to participate in dozens of group fitness classes. Holistic health programs include life-coaching sessions, "life path" readings, and learning how to balance emotions and work stresses.
Rancho La Puerta, Tecate, Baja California, Mexico
Considered one of the leading wellness resorts in North America, Rancho La Puerta incorporates healthy-eating education, hands-on experiences, and a huge variety of indoor and outdoor activities. Nutrition education is a key component here, with a state-of-the-art teaching kitchen in the midst of the resort's six-acre organic farm.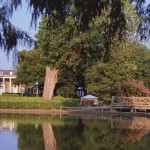 Cooper Wellness Program in Dallas, TX and McKinney, TX
The Cooper Wellness program offers "long-term strategic planning" for healthy living. Clients who choose this no-nonsense approach tend to be goal-oriented and interested in a scientific approach to weight loss. Founder Kenneth Cooper is considered the father of aerobics. The center features a spa and wellness program, as well as a special obesity program. Guests attend fitness classes and lectures, and visit local restaurants to learn how to order healthier food.