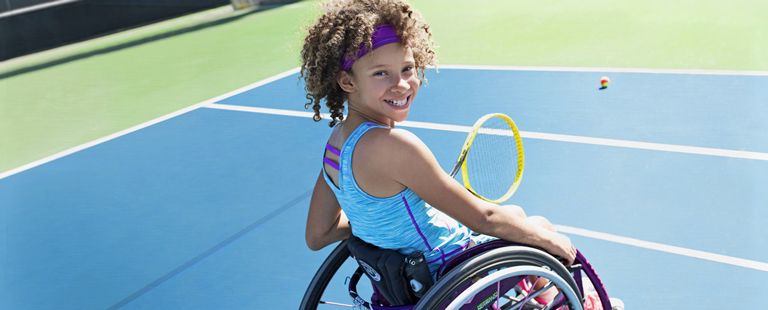 The Second Annual "Tennis Is for Everyone" fundraiser will be held on Sunday, October 20 (rain date Sunday, October 27). This event, organized by Event Co-Chairs, Alana Kerner & Andrew Swanson as well as the Ridgewood High School Varsity Tennis players in conjunction with the Wheelchair Sports Federation, is to raise awareness and funds for wheelchair sports. Able-bodied and Adaptive Athletes will come together for a fun and inspirational day of tennis at the Oakland Recreation Complex located at 43 Oak Street, Oakland, NJ.
All proceeds from this event will benefit the Wheelchair Sports Federation, a non-profit organization dedicated to supporting Adaptive Sports Athletes and Teams with athletic wheelchairs and instruction. Unlike regular wheelchairs, athletic wheelchairs have slanted wheels and easily pivot and turn. They are costly and often out of reach of many disabled individuals. This year, the RHS team is hoping to raise enough money for 2 wheelchairs (approximately $5000). Participation in sports helps them to overcome their tough challenges and enriches their lives in so many ways — with exercise, competitive spirit, strong friendships and a passion for life. We hope you will support this event by becoming a Sponsor.
HOW TO ATTEND
Email Andrew Swanson at tennis4everyone2019@gmail.com to register.