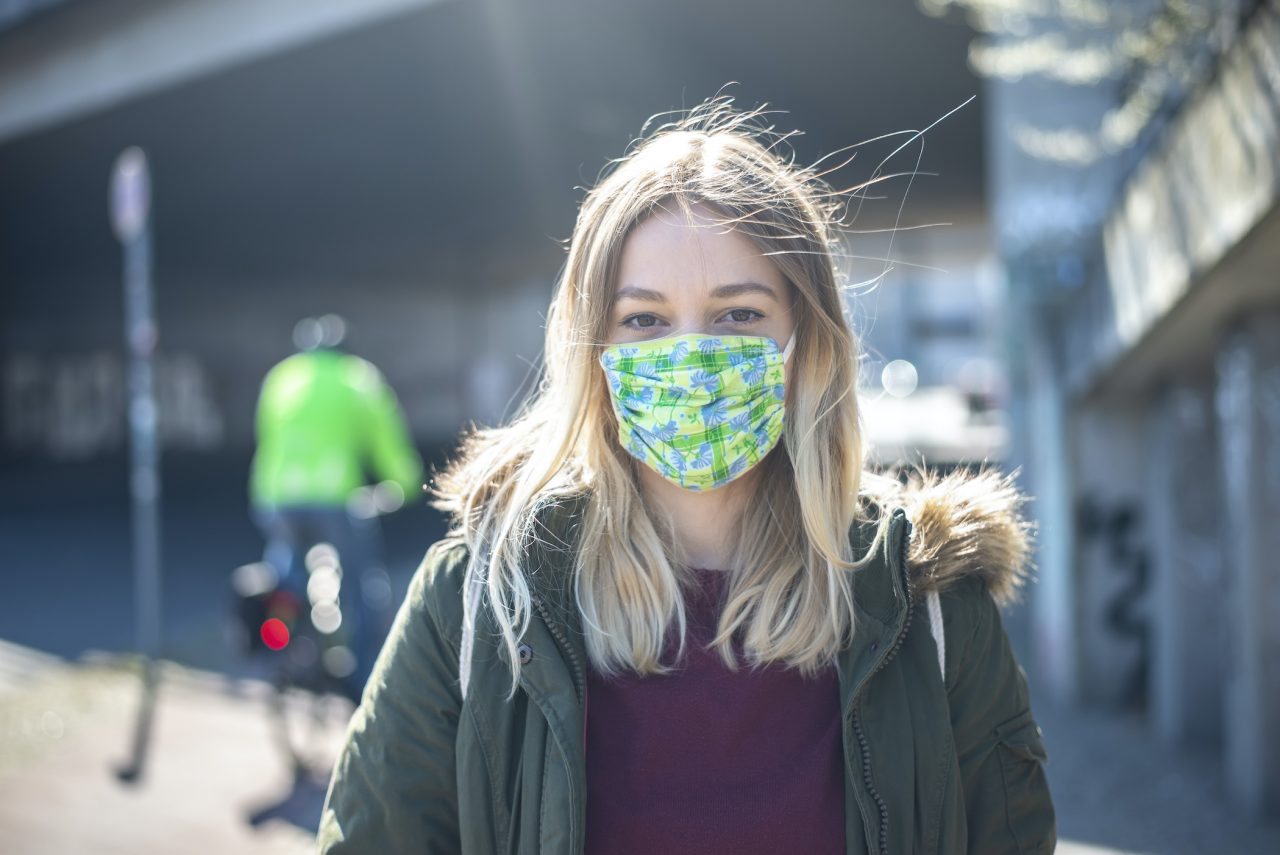 Have you noticed the way people look at you when they are wearing a mask? It's just one more example of how mask wearing changes social mores. I wrote back in early 2020 how wearing a mask was akin to road rage, essentially acting as a barrier between you and whomever you felt like yelling at. Now, I can't help but feel watched, and not in the way I felt watched in a bar in the early 1990s when my shirt was short and my heels were high. People are looking longer at other people, maybe checking them out, maybe judging them, maybe thinking about nothing at all, but staring nonetheless. I have been paying attention, and by my limited research, the mask-stare is a real thing. After pointing it out to my husband, he said, "Oh god, I think I do that. Sometimes, I forget people can see me when I'm wearing a mask." I did this a lot when I started wearing regular glasses. They felt like sunglasses, so I thought I could let my eyes linger more than socially appropriate. I was wrong, like we are all wrong if we think having a mask over our mouth and nose prevents others from seeing our eyes. I can still see you! Stop looking at me … but at the same time, please make eye contact. I miss connection.
As some states are removing mask mandates, I wonder how reentry will be. For those of us who have been dutifully masked up in any public space, will we remember how to behave when the shields come off? Will close-talkers terrify us? Will every clearing of a throat or sneeze send us running? Will we remember how to express our emotions with our mouths, or will we continue to make faces that are only not going to get us in trouble if they are behind an N95?
How will kids adjust? My boys are so used to wearing a mask all day in school, they forget to take it off when they get in the car. The littlest of kids has adjusted to masking up before leaving the house, and it isn't their new normal. For many of them, it is their actual normal, as they likely don't remember life before March 2020. Kids are resilient. I know that. I've seen it time and time again. They will bounce back, and I am looking so forward to once again seeing adorable smiling faces in our community. I hope the transition will be smooth, for ALL of us. In the meantime though, remember, your mask does not render you invisible, and eyes without the rest of the face are hard to read. If you catch yourself staring, for whatever reason, try accompanying it with a wave or a friendly word. Otherwise, you'll leave people you pass feeling like there is something more than a mask on their face.