If you want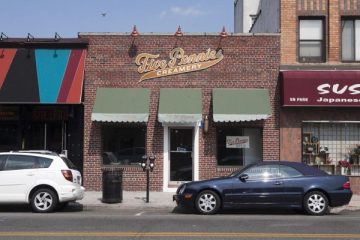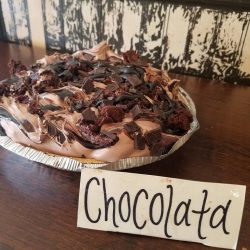 to treat yourself, then this is the place for you to indulge! Recently I was at a party and the hostess served a delectable ice cream pie from our local Five Pennies Creamery. I truly forgot just how much I enjoyed ice-cream! They are known for their sundaes – especially their HUMONGOUS Waffle cone ice-cream sundae as well as their OVER 130 FLAVORS! Tis the season for you to try something new like their Pumpkin Pecan Swirl, Maple Chip or good old Apple Pie!
Sitting in this little shop, you are instantly brought back to a time in your youth where everything was a little simpler and less complicated. The music adds to the atmosphere and for a little while you can be a kid again-wiping that chocolate ice-cream mustache off your face before hitting the town.
Oh! and if you are in the mood for something really old school, try the black and white egg cream!