HAND PICKED BLACKBERRY MOJITOS
First, find a local u-pick berry farm and take the family out for a day of stained fingers and eating berries right off of the vine! Grab your buckets!!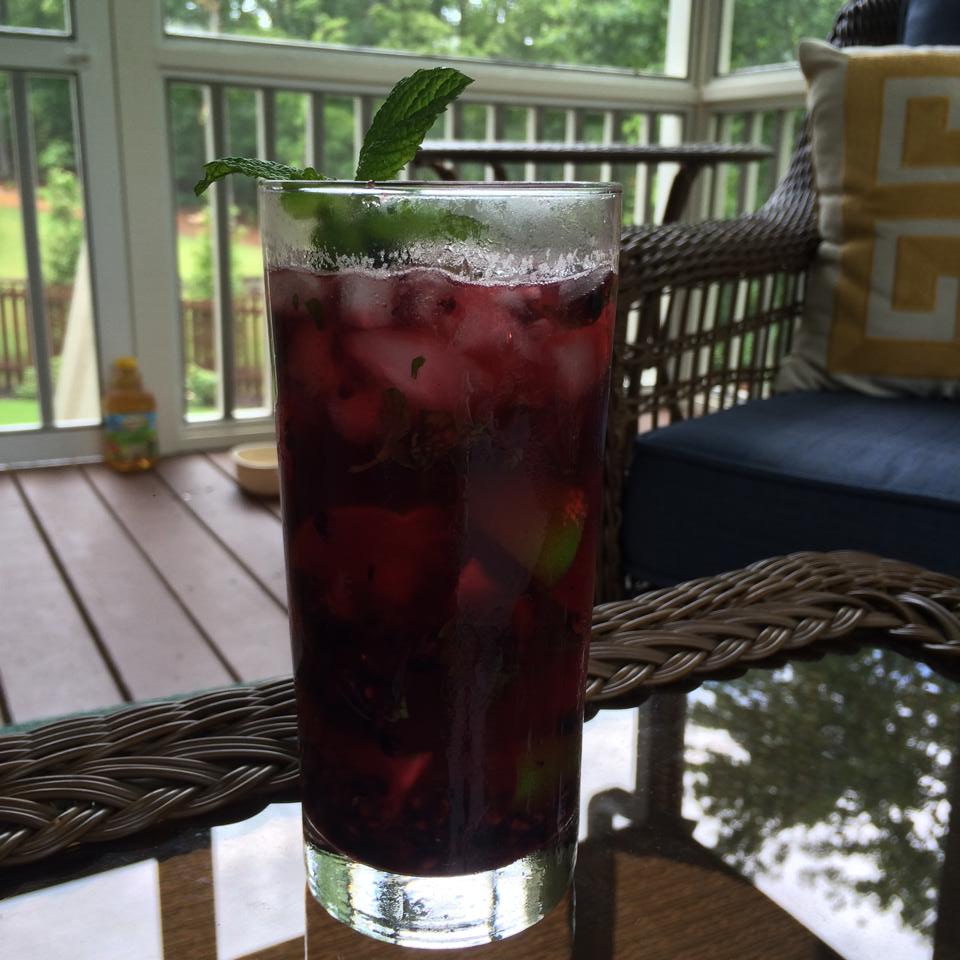 I love Summer! Forget about the humidity and the mosquitos, I prefer to focus on the finer things it has to offer like fluffy hydrangea blossoms, fireflies and of course berry picking and all of the yummy things we can make such as blackberry pie, blueberry pancakes and one of my favorites, blackberry mojitos!! Here's a recipe my husband used when we went berry picking for my birthday last year! (Actual photo of hubs concoction above!)

Size:

2



Ingredients:
10 mint Leaves and more for garnish
1/2 cup of hand picked blackberries
1 tablespoon of light agave syrup
Cubed Ice
1/2 cup of light rum
1/4 cup of lime juice
Crushed ice
Lime flavored club soda (or plain if you prefer)
Lime wedges and mint sprigs for garnish



Directions:




1. Combine the mint leaves (leaving some for garnish!), blackberries, and agave syrup in a cocktail shaker. Using a muddler (or the end of a wooden spoon if you don't have one), muddle the ingredients until the mint is fragrant (close your eyes, take a deep breath and smile). Add the ice cubes, rum, and lime juice. Cover and shake to chill.

2. Fill 2 rocks or highball glasses with crushed ice and pour the strained the liquid over ice. Top with the club soda and garnish each with a slice of lime and/or a fresh mint sprig.