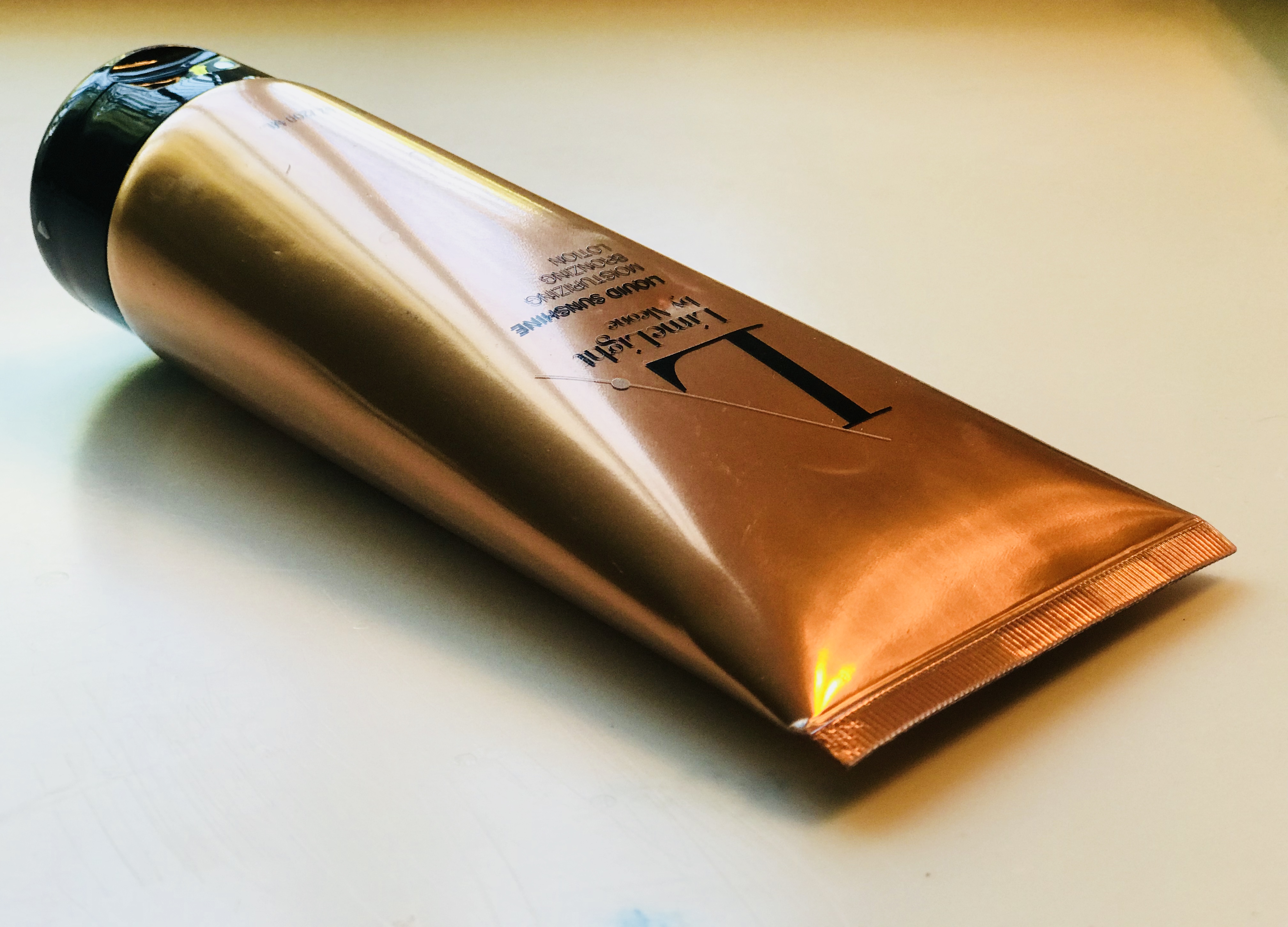 This is a must-have for summer: LimeLight Liquid Sunshine, a bronzer…if you can find it! Think of it as make up for your arms and legs. Use it for one night and it washes off in the shower.The stuff has been flying off the shelves. I discovered it Beauty Con, a convention where people in the beauty biz come to show off new products to people in the industry, YouTubers and the beauty-obsessed.
Why I like it better than sunless tanner:
1. It's odorless. No metallic smell.
2. Layer it to go darker. 
3. It washes off in the shower.
4. As promised, it did not stain my clothes or even the sheets that night.
5. It has a little flex of gold that give you a little bit of shimmer – perfect for your décolleté.
6. It's moisturizing. So many sunless tanners feel drying.
If you can find it, buy it. I wish I would've bought another bottle!
Limelight by Alcone, $28