The hardest gifts for my family to buy are for our parents! They claim to have everything they need and are just happy to watch us open gifts. But what's the fun in that?! Of course, anything homemade from kids will be appreciated but here are some gifts our staff has given their parents that have been well-received:
Also read: 35+ Gifts That Give Back
Uber Gift Card
Don't tell him, but this is my gift for my Dad this year. When he comes home from Florida, it isn't always worth renting a car, so I know this will be useful. As our parents get older, it is often easier to get a ride than drive themselves.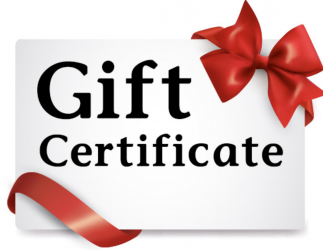 Treat Them to Dinner
Get them a gift certificate to their favorite restaurant–or maybe one that is a little more expensive that they'd reserve only for a special night out.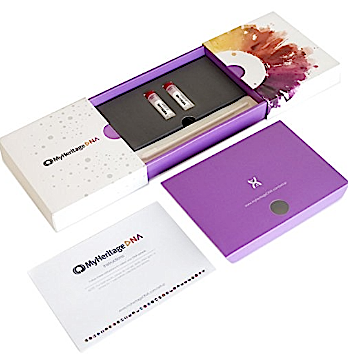 Find Out Something New About Your Parents with a DNA Kit
I gave these to my husband and parents last year and they were a big hit. Plus the grandchildren loved seeing the results come in. I used My Heritage and it was super easy, but they all provide the same results:  23andMe $67, AncestryDNA Genetic Test Kit
 $59, MyHeritage
, $59. Whichever one you pick, they all do the same thing. I think they will get a kick out of checking out their Ancestors. You have to pay for the postage to send it back at about $5/kit.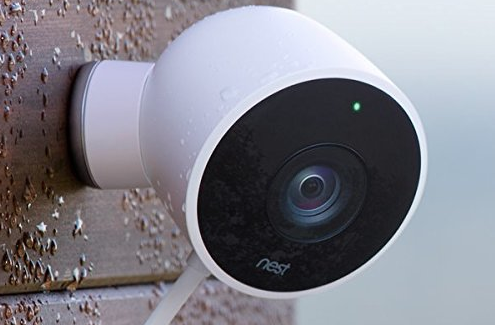 Make them feel safe 
Nest Security Camera
is here to help set their mind's at ease–especially if you have a parent who lives alone or has summer and winter residence. They can check to see if a package arrived, and just the sight of it can scare off a potential burglars. It has a built-in speaker and mic so you can scare off a suspicious visitor when you're away, or let the delivery man know where to leave a package. And it works with Alexa. ($145.)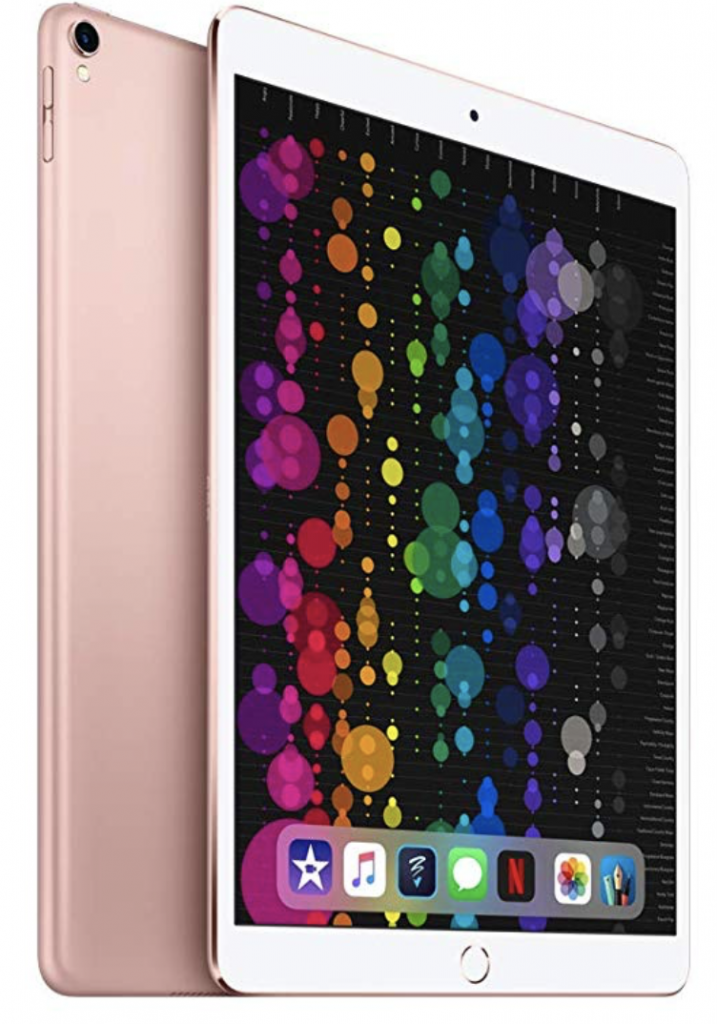 Get Them Connected
My mom, who cannot even use a mouse on a computer, is determined to learn so we decided to start her off with an iPad because they're so used friendly. If you have tech-savvy parents, they'll love the newest Apple iPad Pro
, $649.

Caffeinate Them
My dad drinks tea; my mom drinks coffee. So the Programmable Keurig K575
 is perfect! You can use it to make tea, coffee, and even hot cocoa. ($150) You can also get a Keurig K-Mini Single-Serve
 for just $65 to make a cup at a time. And don't forget the K-cups. Include a 6 months worth of K-cups.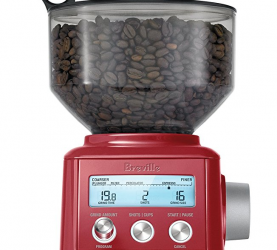 If they're more serious about their coffee, treat them to a fancy coffee maker that has it's own grinder: the Breville Coffee Maker & Grinder
, $178 available with free overnight shipping.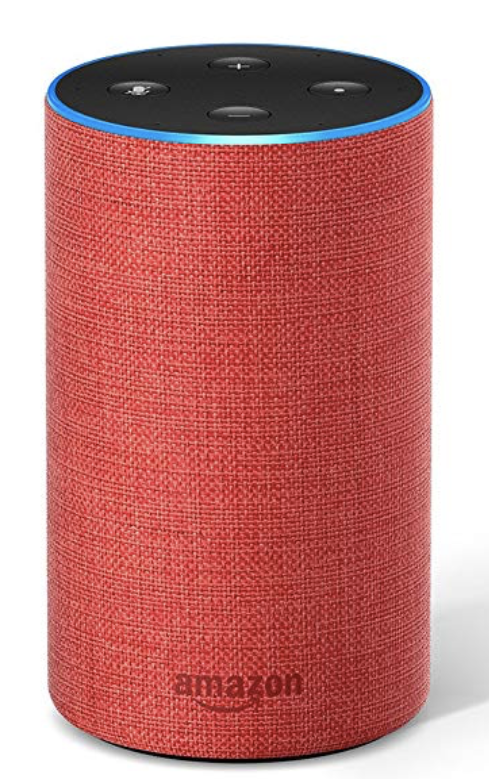 Introduce them to Alexa

I got this last year for my mom who can barely use a computer and my mildly tech-savvy dad and they LOVE it. We set it top for them during our visit and now they love to call up old songs that they used to know, check the weather and news, and chat with their new best friend, Alexa, $69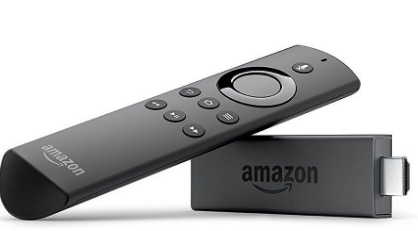 Fire TV Stick
There are so many fantastic shows on Netflix. Give them the gift of binge-watching. You may have to set it up, but it is easy and all of a sudden, they have a smart TV.
Fire TV Stick with Alexa Voice Remote | Streaming Media Player
, $34.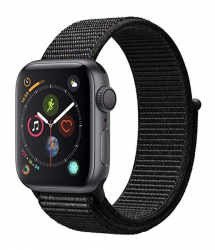 Arm Candy
What's not to love about the Apple Watch Series 4
? It's water-resistant to 164 feet runs all your apps, has a heart rate sensor and up to 18 hours of battery life! ($387) Or go for the Apple Watch Series 1
 which is far less ($187) and still has all the bells and whistles.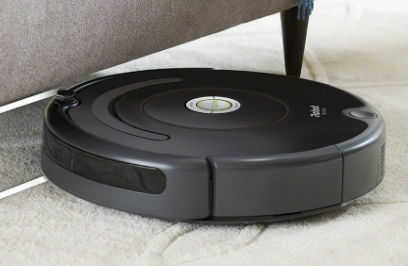 Roomba
Save them from every vacuuming again. This automated vacuum does all the work without the heavy lifting. iRobot Roomba 614 Robot Vacuum
. There's also a Roomba with Wi-Fi.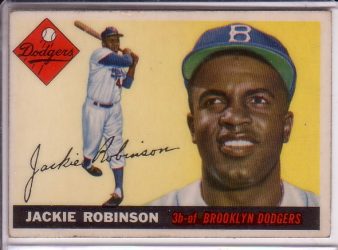 His Favorite Hero 
My dad is obsessed with baseball. As a kid, he collected full sets but somehow, over the years ago, his baseball cards went missing. So my siblings and I splurged on a set of his favorite year: 1955. He was in heaven. With a little work, you can find things on ebay. But I'd suggest Dean's Cards. You might find the perfect card to remind him of his childhood for as little as $5 or as much as $130,000 for complete old sets.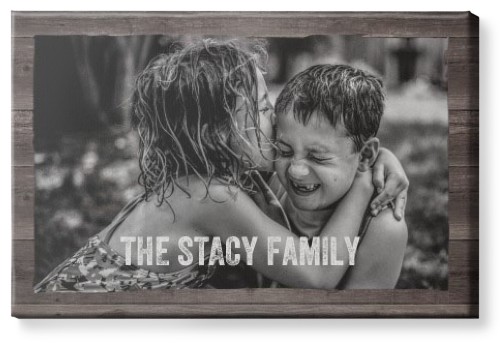 Canvas Print
Check out Shutterfly and Snapfish for some great deals on beautiful prints. Order one with their favorite recent pic of the grandkids or look for an old shot that will bring back memories.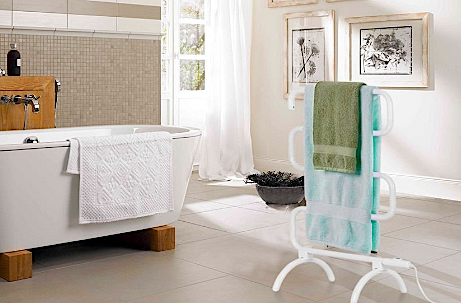 Towel Warmer Drying Rack

At 44 years old, I am freezing all the time. By the time I am in my 70s, I will only want things touching me that are pre-warmed.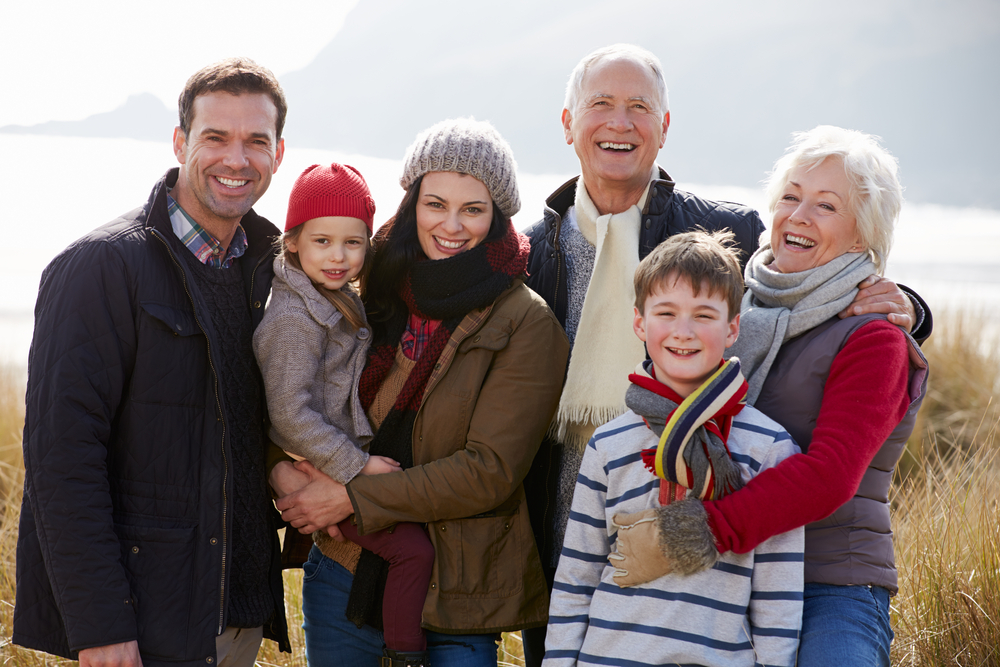 Photo Shoot with the Family
Get the whole family together and get a group shot. We decided to do this very last minute and all the studios near us were booked so we used J.C. Penney's and they turned out better than we ever expected. You only pay for the prints you want so if the kids are having a bad day, you haven't lost anything and can go back another day.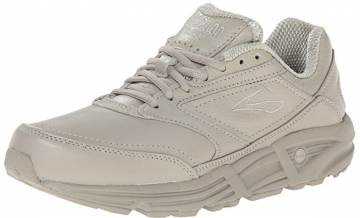 These Shoes are Made for Walking
If you have parents who love to walk but need shoe with some support and cushion, Brooks
walking shoes have heavy cushioning and a slip-resistant sole. They can also accommodate orthotics. Their HydroFlow technology has midsole cushioning and great shock absorption. They come in mens and women styles. $120.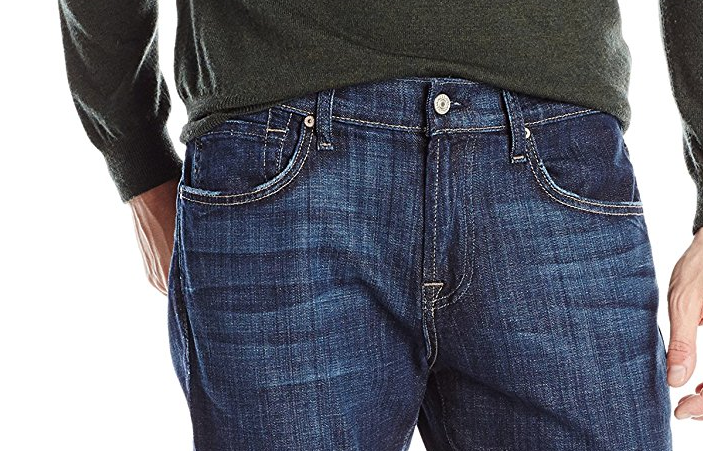 Update their Wardrobe
Buy something that will make them feel younger, like a cool pair of jeans or a new leather jacket. Heather bought her dad 7 Jeans and changed his whole look. Just because you are a grandparent, doesn't mean you have to look like one! 7 For All Mankind Bootcut Jeans
, usually $174 on sale for $133.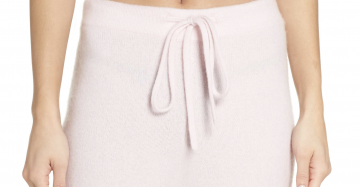 Cashmere Pajamas
For the mom that says she has everything, does she have luxurious cashmere pjs? These cashmere- silk blend lounging pants are thicker and softer than others that I've seen and will keep your mom cozy and warm. It's a but of a splurge so a good one to chip in on together. I recommend dry-cleaning them to make them last. $185 at Nordstrom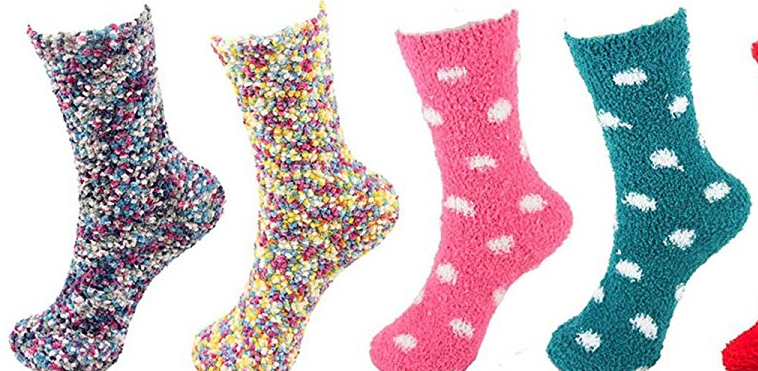 Think Subscription
What would they enjoy? A book of the month? Artisan Cheese of the Month?
 Sock of the Month Club? Or even a Cozy Sock of the Month Club
. Even a Amish-Buggy FUDGE of the Month Club
! There are so many great ones to choose one, and a little reminder you are thinking of them each month goes a long way.
---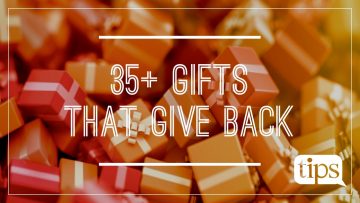 ---
Get Unplugged This Winter: 25+ Games to Play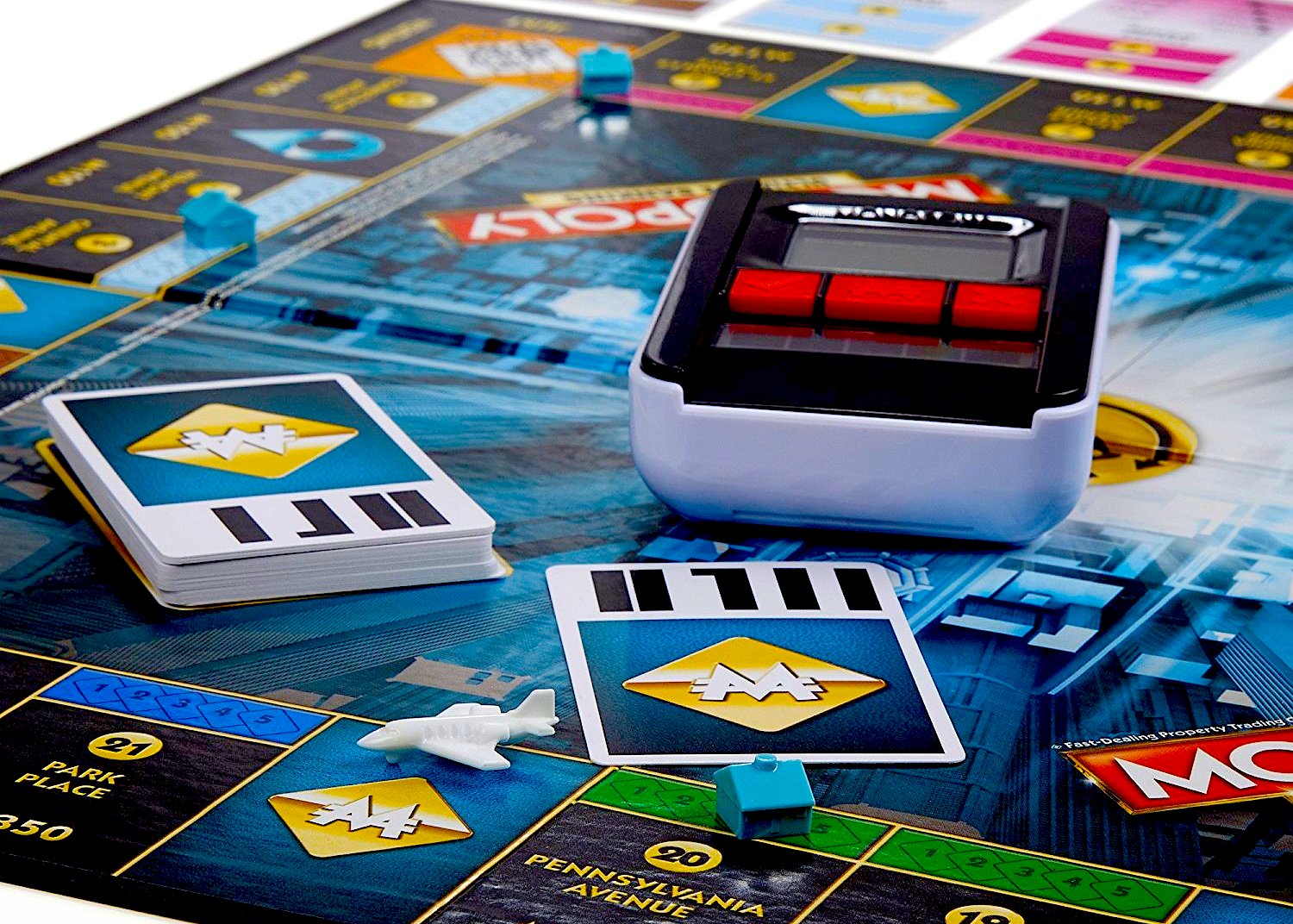 ---
Our Staff's Favorite Festive Cocktails