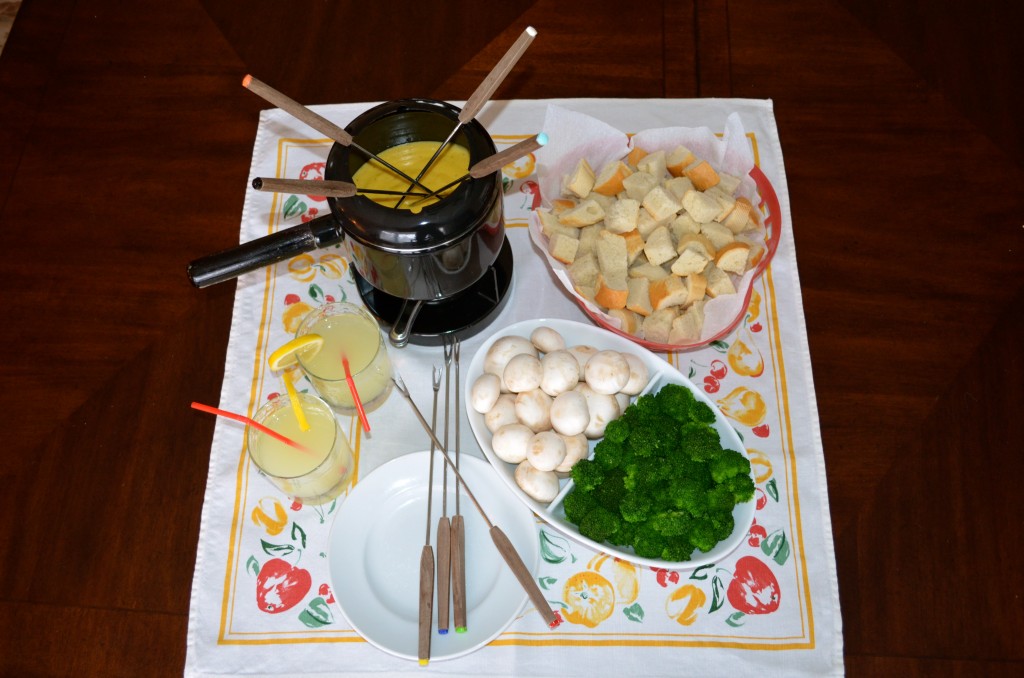 prepared by and photo by Emily S. Downs

Size:

makes about 4 cups



Ingredients:
2 cans Campbell's Cheddar Cheese Soup
1 (12 oz) container of pre-made onion dip (in refrigerated section)
GOOD dash of Cayenne pepper
1 1/4 tsp of dry mustard
1 1/2 cups shredded extra-sharp cheddar cheese
Assorted veggies for dipping: blanched broccoli and cauliflower florets, red bell pepper (cut into 1/2" square pieces), mushroom caps... (the choice is yours).
French/Italian bread, cut into cubes (one or two day old bread works best)



Directions:




In medium pot, heat soup over medium heat.  Add onion dip, cayenne and dry mustard to blend.  Heat just until boiling.  Add shredded cheddar and stir until melted.

Transfer to fondue pot (if available) to keep warm.  Serve with veggies and bread cubes.