Some people love it. Some people hate it. Most children adore it. It's Valentine's Day.
This year I put together a Valentine list of adult things to do,
to eat and to "gift" in an attempt to make even the saltiest of you feel sweet!
So here are few "Tips From Town" – all local, all Summit based, and all really great deals –
to make this February 14th a day to love, not dread!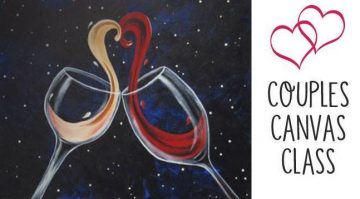 COUPLES CANVAS CLASS
Color Me Mine, 438 Springfield Avenue
Saturday, February 11 from 7:00PM-10:00PM
Color Me Mine is hosting a Couples Brush & Mingle canvas class where couples will create two canvas paintings that will join to form one! Red and white wine splash together to create a heart against a starry night sky.  Color Me Mine will be decorated with roses and candles, and chocolates will be provided for tasting!  All supplies (including two 11×14″ canvases) are included. The staff artist will give you step-by-step instructions (and help along the way if needed). There will be time for relaxation and socializing, so feel free to BYOB and snacks!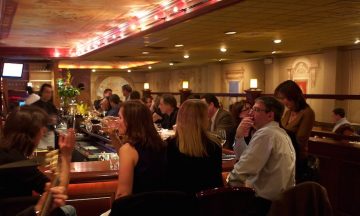 FIORINO
38 Maple Street
3-Course Pre Fix Dinner on February 14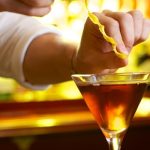 Delicious Tuscan dishes served in a romantic setting.  Options include, Marinated Tuna Tartare, Red Beet & Goat Cheese Ravioli, Grilled Filet Mignon or Roasted Halibut.  All followed by a mouth watering Dessert Trio.  Stop at the bar for a drink before or after dinner – it's Valentine's Day!  Pre Fix $70.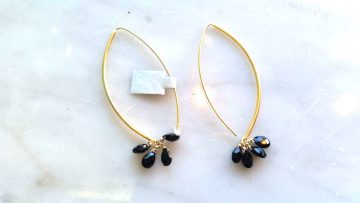 SILVER LINING24 Beechwood Avenue
Christina V. Trunk Show from 12:00PM-5:00PM on February 11
Great gifts all weekend too!
The Silver Lining of Summit is hosting a Christina V. Trunk Show from 12:00PM-5:00PM on February 11. The show will feature one-of-a-kind jewelry just in time for Valentine's Day.  Or stop in throughout the weekend for terrific gift ideas for your sweetheart!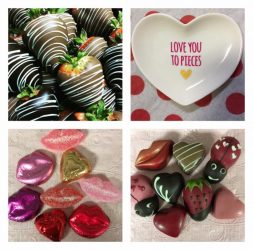 SWEET NOTHINGS
26 Beechwood Avenue
Because it's not Valentines Day without Chocolate!
Love is in the air at Sweet Nothings! Place your orders now for Chocolate "Kissed" Strawberries, or find delicious gifts in stock! Come in and feel the love.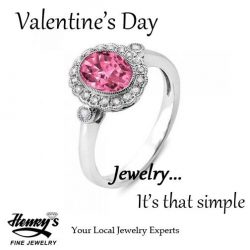 HENRY'S FINE JEWELRY
419 Springfield Avenue
Free heart bracelet when you spend $150 or more through February 14
Henry's Fine Jewelry: turning husbands into heroes since 1989! When you spend $150 or more at Henry's Fine Jewelry, receive a free triple heart sterling silver bracelet, while supplies last, through February 14.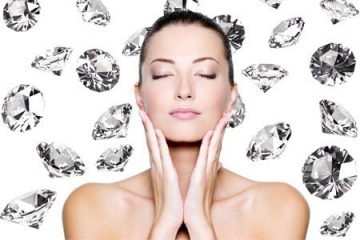 ESPERANZA SALON & SPA
32 Maple Street
Microdermabrasion Special! through February 25
Get ready for Valentine's Day! Rejuvenate your skin with microdermabrasion at Esperanza Salon & Spa. Now through February 25, microdermabrasion is $79.99 (regularly $110). Complete your visit with a service from their Blow Dry Bar, starting at $35.
---
I expect a big box of chocolate for Valentine's Day
so pleeeease tell me that it's Good for Me.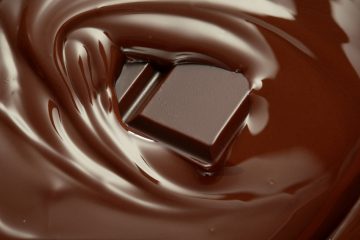 ---
Get Some Friends Together and Host a Valentine's Friendship Brunch.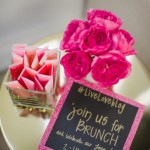 ---
Dial Up the Romance with These Sexy Tips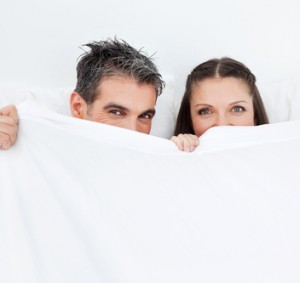 ---
Happy Wife=Happy Life: 7 Keys to a Good Marriage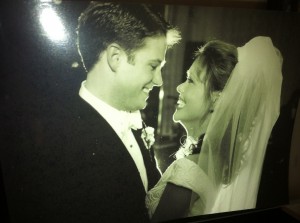 ---
Valentine's Day Card Ideas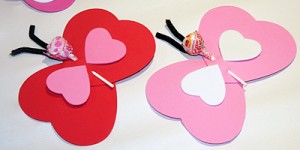 ---
One bite will transport you to a place just shy of heaven:
Chocolate Chip Oreo & Fudge Brownie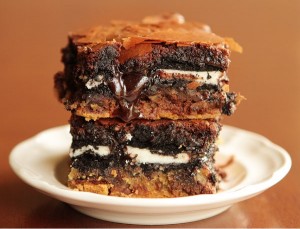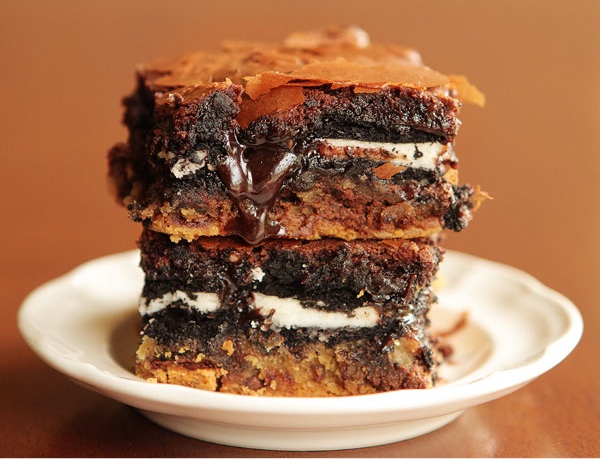 ---
Did we give you a chocolate craving? Try Emily's Brown Butter Chocolate-Chip Cookies.