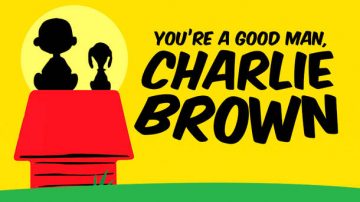 Friday, May 21 & Saturday, May 22 • 7pm
Lawton C. Johnson Summit Middle School is proud to present "You're a Good Man, Charlie Brown" on Friday, May 21st and Saturday, May 22nd from 7PM-9PM in the Performing Arts Garden at Summit High School! This sweet musical explores the trials and triumphs of being a child through the lens of the classic characters of Charles Strous' famous Peanuts comic strips. Follow Charlie and the gang as they play baseball, confront the infamous Red Baron, and learn what happiness truly is!
Tickets are available now! You can watch via livestream from your home for $25 or buy one of our limited in person seats for $20.
Also pick up a "Happiness Bag" for $10 in the week leading up to the performances to help enjoy the livestream with your family! You can buy your bag in front of The Performing Arts Garden at Summit High School Monday 5/17 and Thursday 5/20 from 5PM-46PM or Tuesday 5/18 and Wednesday 5/19 from 3:30PM-4:30PM.