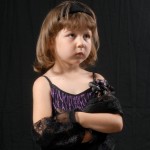 Did you wear those little white tank top undershirts when you were little? I used to make my mom cut off that teeny tiny bow at the neckline. The only skirt I would wear was my plaid uniform one and I only wore it because I was afraid of getting hit with a ruler if I didn't. I had a really short haircut and preferred Evil Knieval to Barbie. So, I have shopping sympathy for my daughter who takes after me. With all the stores and websites, you'd think it would be easier to find clothes for a tomboy. While she would prefer the plain look of boys' clothes, she can't wear most of them because of the cut, and it is hard to find girls' clothes without hearts, flowers or glitter. Even the sporty stuff is bedazzled. The worst part is, she will wear what I buy her without complaining, but she exudes discomfort when she doesn't like it. I get itchy just looking at her. It is like hanging out with Mr. T in a dress.
The following is a list of stores at which I've had better success: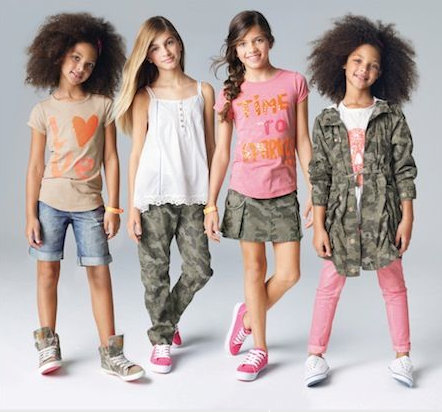 Next is a UK company, so you have to leave some time for shipping, but the clothing  is cute and reasonably priced.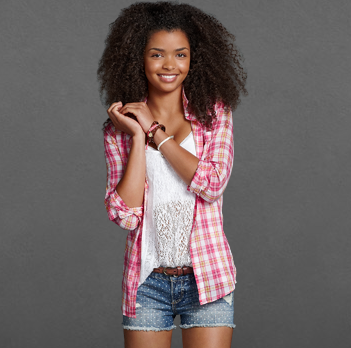 Abercrombie Kids describes itself as preppy, but  preppy looked different when I was a kid. The clothes are adorable. You will wish they have your size, but they are pricey for clothes she will outgrow quickly. Watch the sizing. Lots of their girls' clothes are cut really small. Also, lookout for sales. You can usually find one for 40% off if  you are patient and on their email list.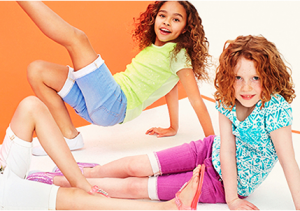 American Eagle has a kids' line called Rumm. You'll have to sort through to find stuff for your tree-climbing girl, but the basics are there.
I sometimes have luck at Old Navy and Gap Kids, but often they insist on putting sparkles and hearts on even the plainest of styles. The department stores are hit or miss, but the following brands are go-tos:
Arizona Jean Co. at JCPenney
BCX Girls at Macy's
Ralph Lauren at Bloomingdale's
Here's a couple of tips for avoiding the attire argument before special occasions:
1. Skirts go over better than dresses.
2. A cute pair of Converse sneakers are often appropriate.
3. Make compromises, e.g. you can wear your favorite jeans, but you have to leave the scarf on, or, leave the nice shoes on for the first hour and then you can change.
4. Everyone would rather have a happy, comfortable kid at the party … as long as she is neat and clean, let it go. She'll be raiding your wardrobe and your wallet soon enough.