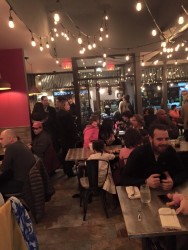 Summit has always been known for the quality and the diversity of its eateries. Italian – of course – but also Indian, Thai, tapas and more. But what about Mexican? There is a wonderful burrito place in town (one of my family's favs) but not a sit down Mexican restaurant. Until now.
Rosalita's Mexican Restaurant, just a few weeks old, has opened to mostly positive reviews with lots of Hilltoppers saying, "That's just what we needed!" The staff seems to have ironed out the kinks in service and the menu is getting fine-tuned. And it is delicious!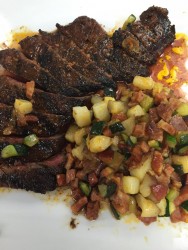 Rosalita's features authentic Mexican dishes and some twists. The ambiance is warm and projects sort of a trendy courtyard feel with festoon lights hanging from above. Recent dinners give the friendly staff high grades, as well as several of the menu items.
Favorites include the generous spicy tuna nacho appetizer, shrimp al ajillo, the marinated skirt steak with red and green sauces, and the standout fish and steak tacos. Rosalita's specialty is the spectacular tacos al pastor featuring pork slowly cooked on a vertical broiler topped with fresh pineapple.
So here's what you need to know:
Rosalita's Mexican Restaurant
10 Maple Street, Summit
908-598-9200
Open for Lunch and Dinner
Appetizers $4-$16, Entrees $12-$24
Website not yet available but follow them on Facebook